Silver heart and chain with peridot and coral beads
pair or hearts
winged hearts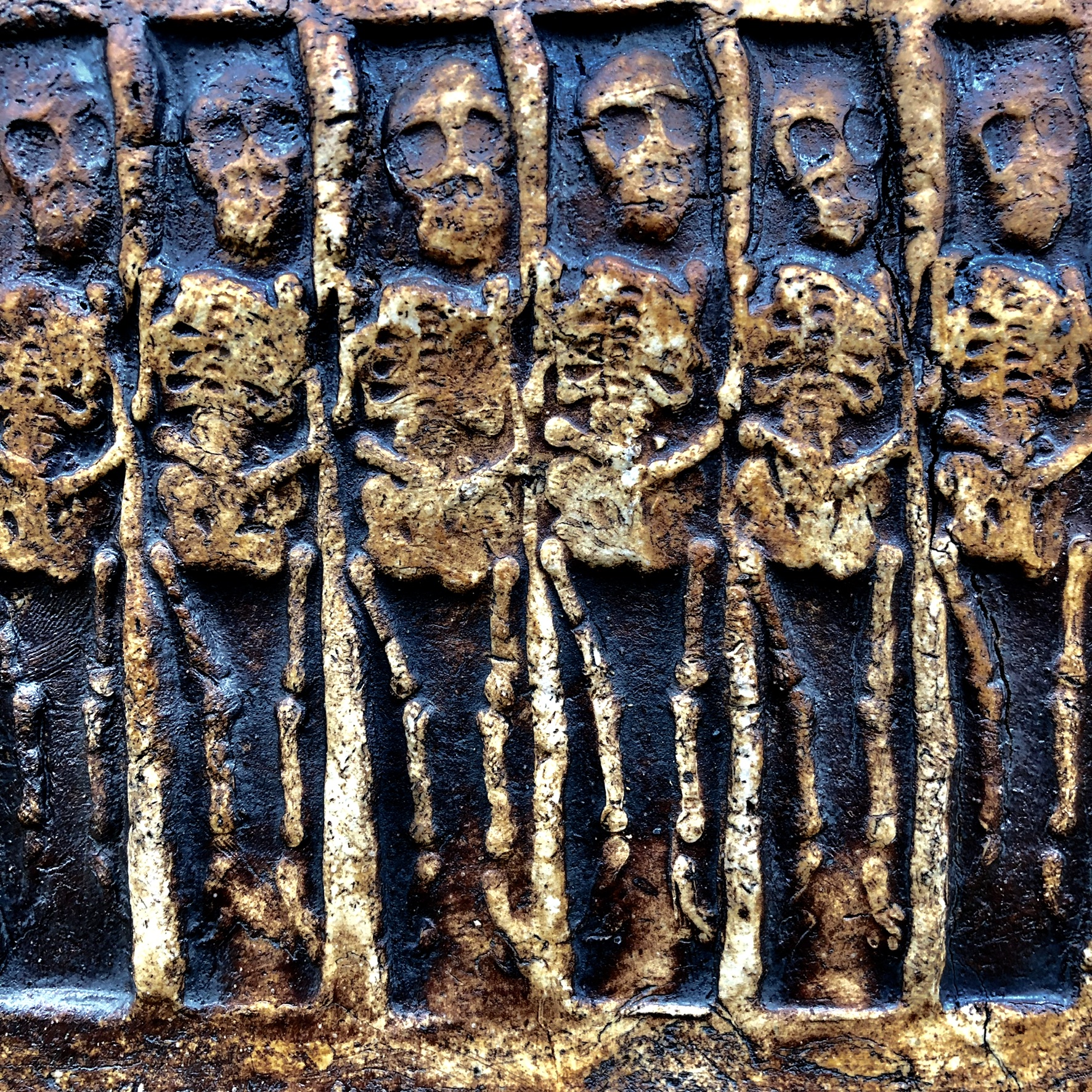 Lost Bones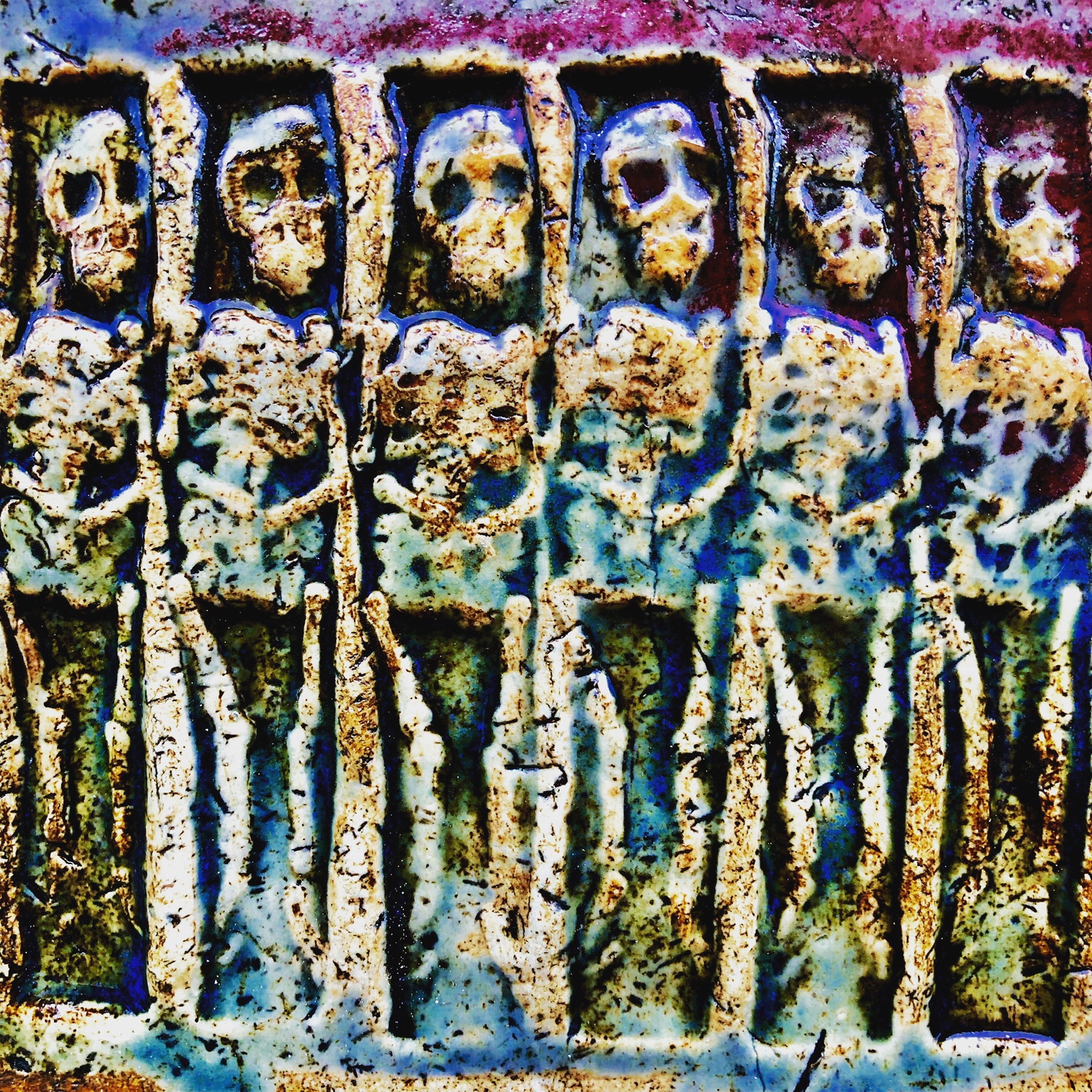 Lost bones in color
ceramic face
Simple Heart and Chain
Winged Silver Heart and Chain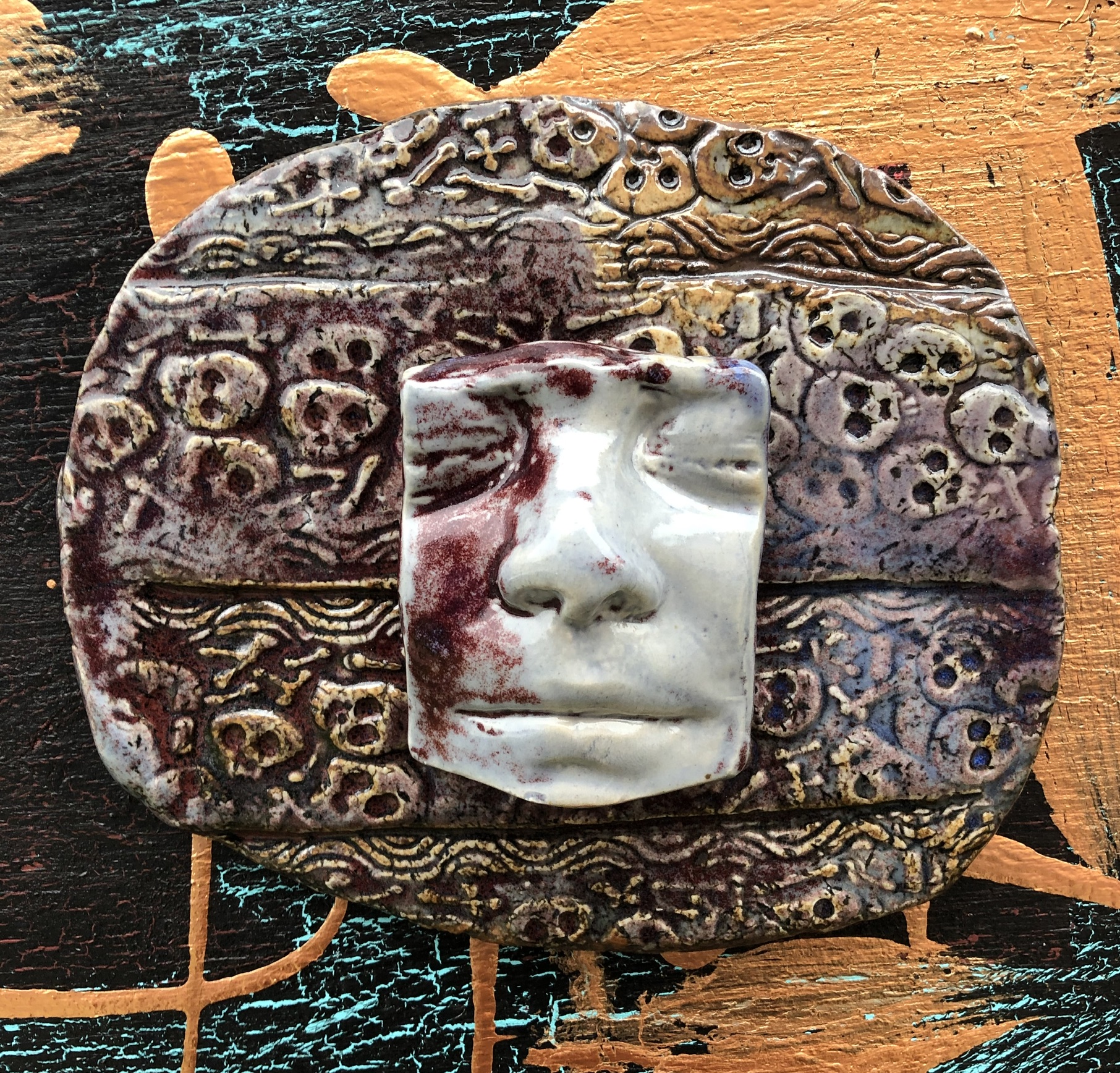 Face It
Dia Del Los Muertos Drummer with Hearts
Hearts and Hoop Earrings
Silver Half Hearts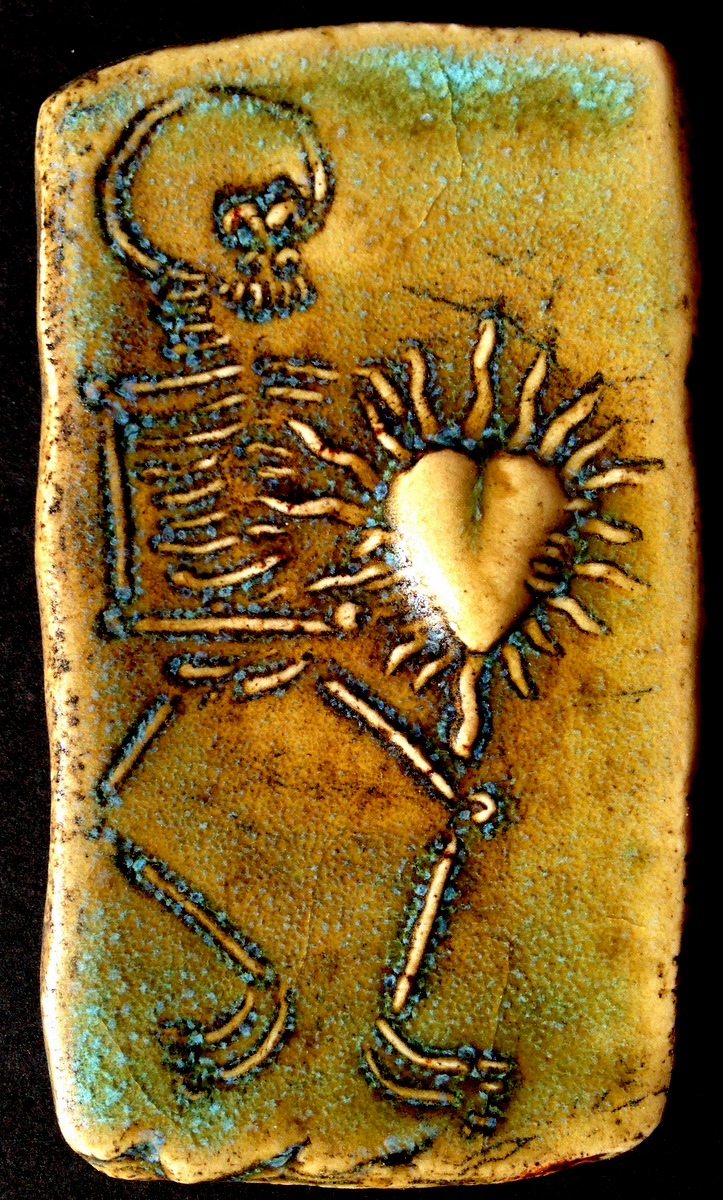 Dia Del Muertos chasing heart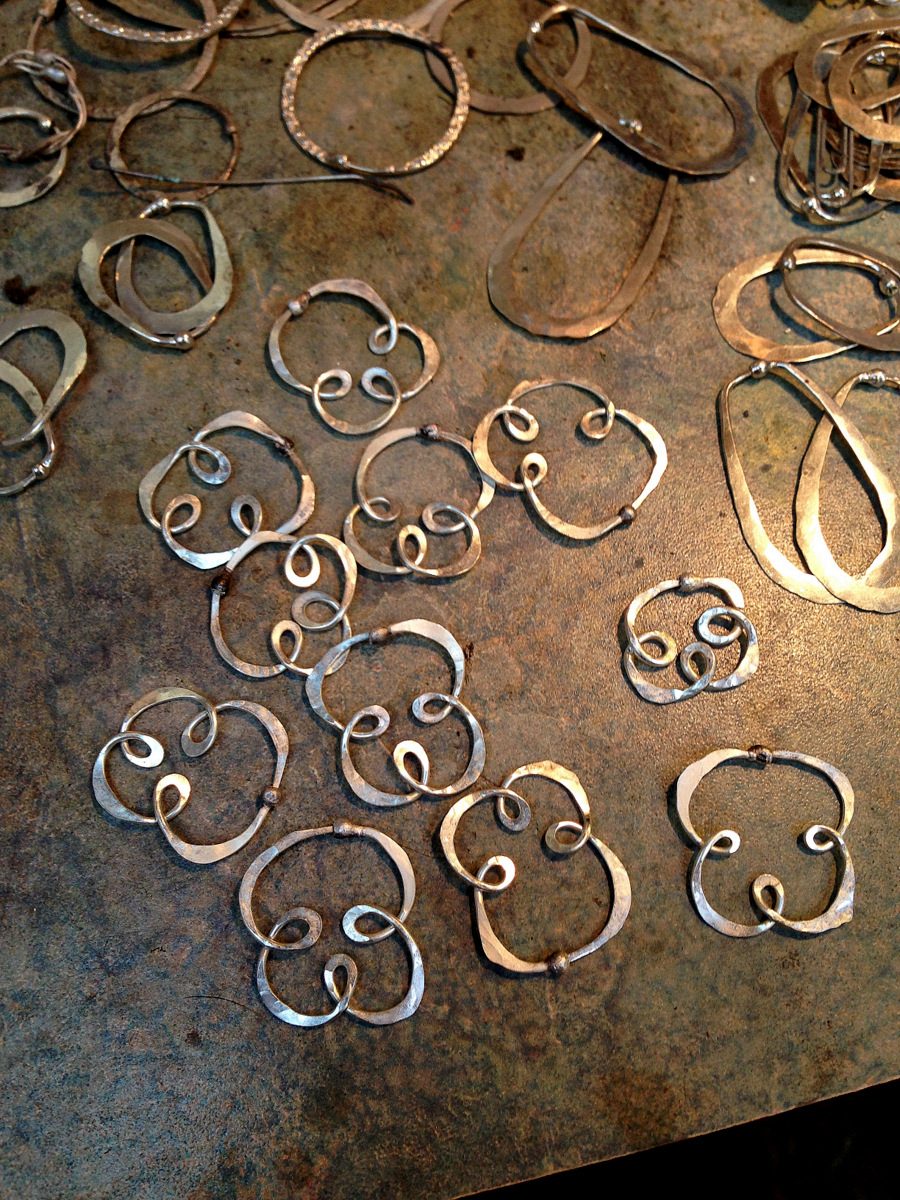 Sterling Silver Earrings Curly ones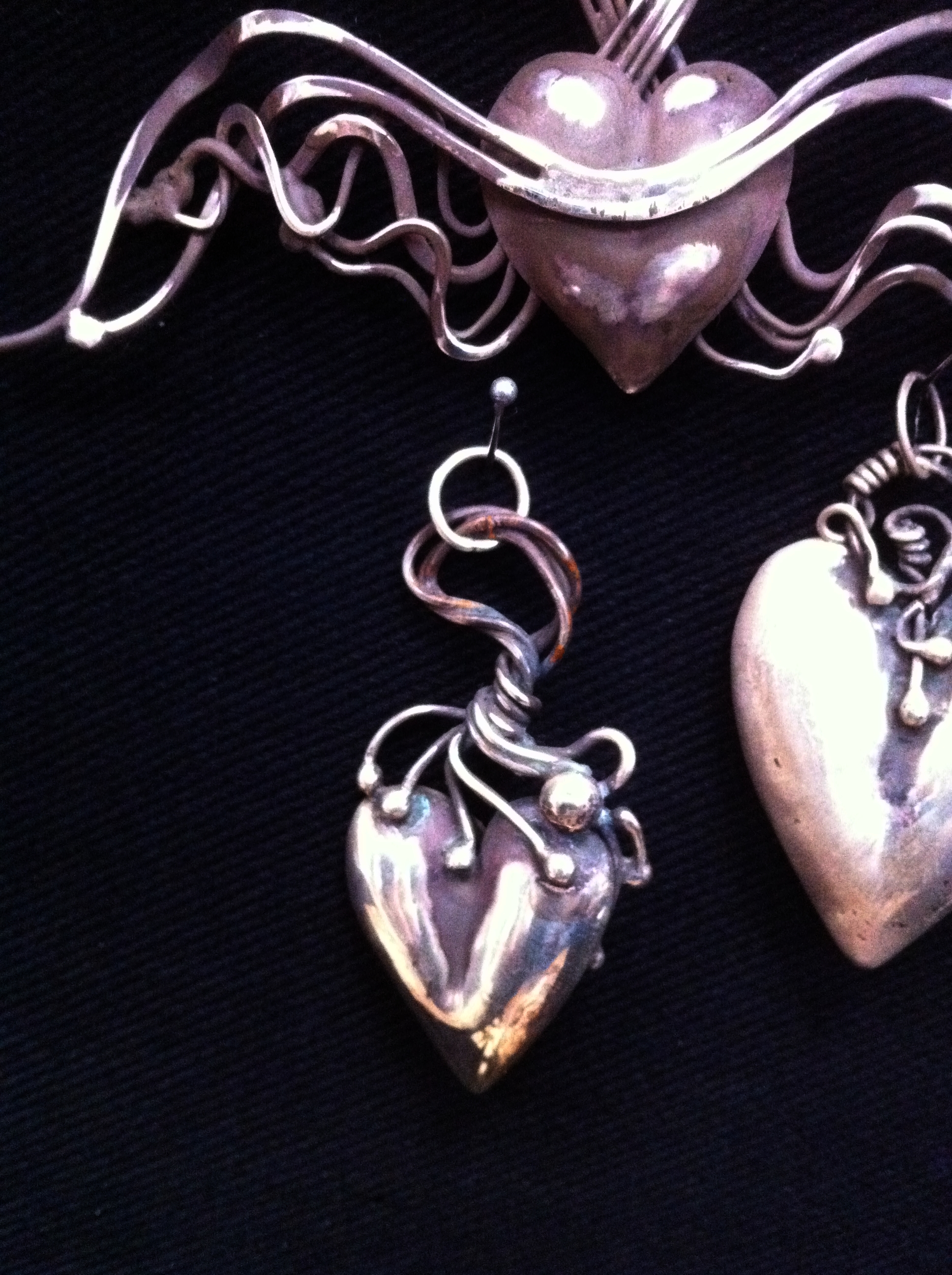 Silver Heart painfully twested
Heart with a Pearl
Sterling silver heart
View of the Bay
Sterling Hoop earrings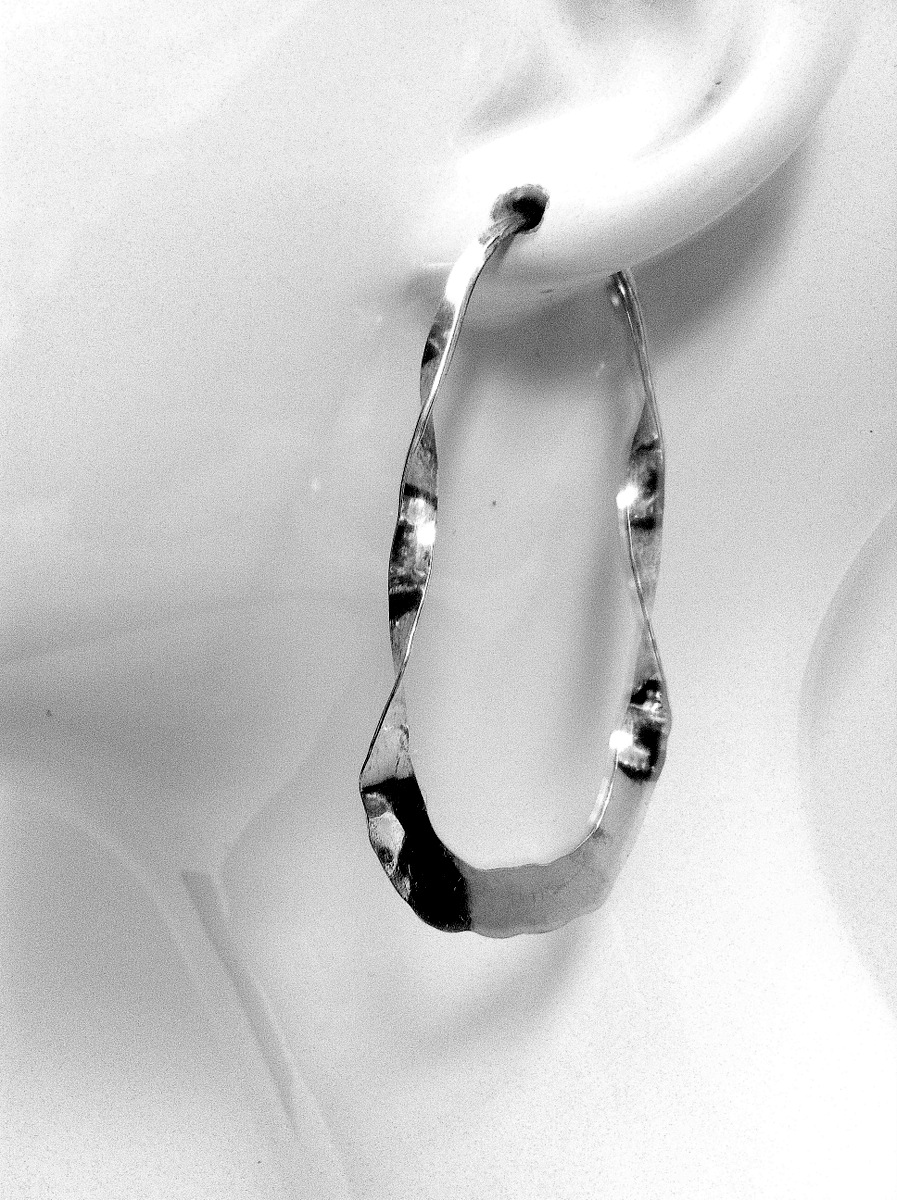 Twisted oval earring on mannequin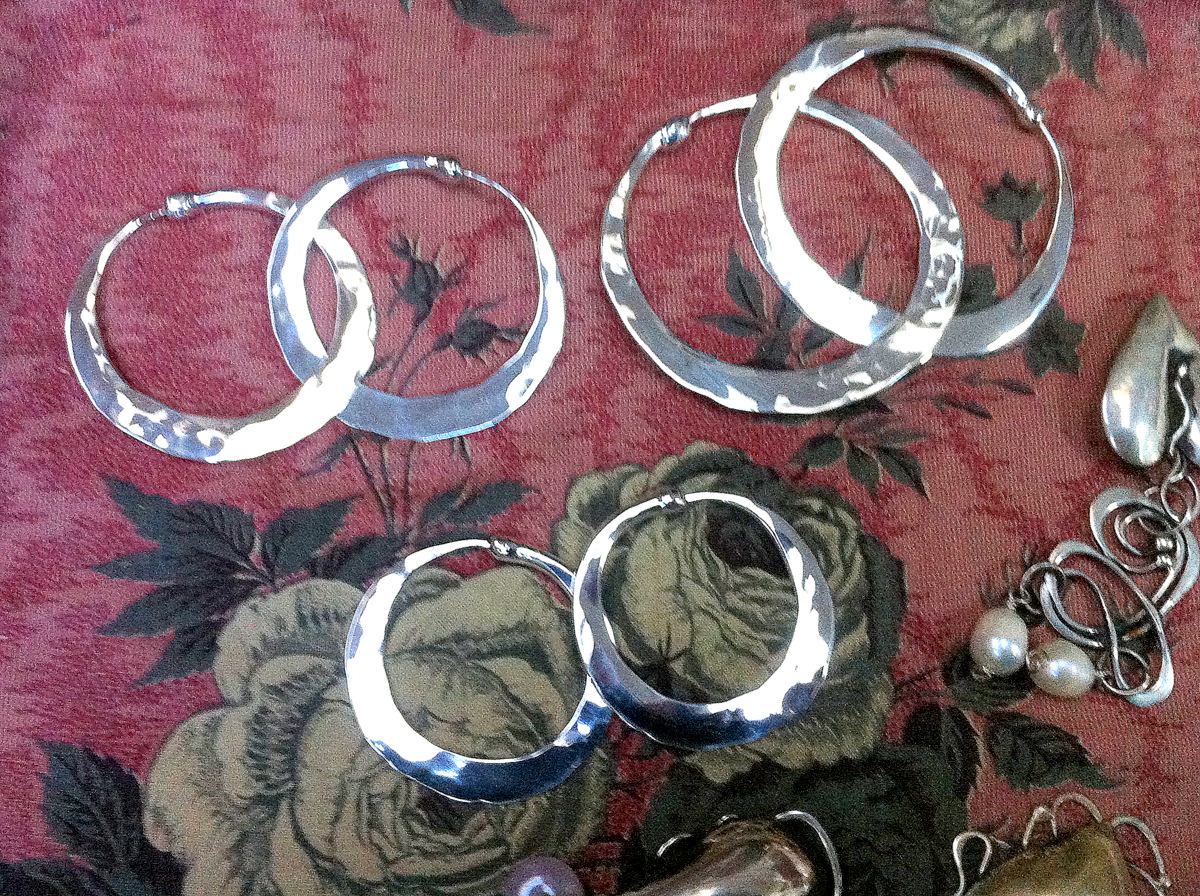 Silver Hoops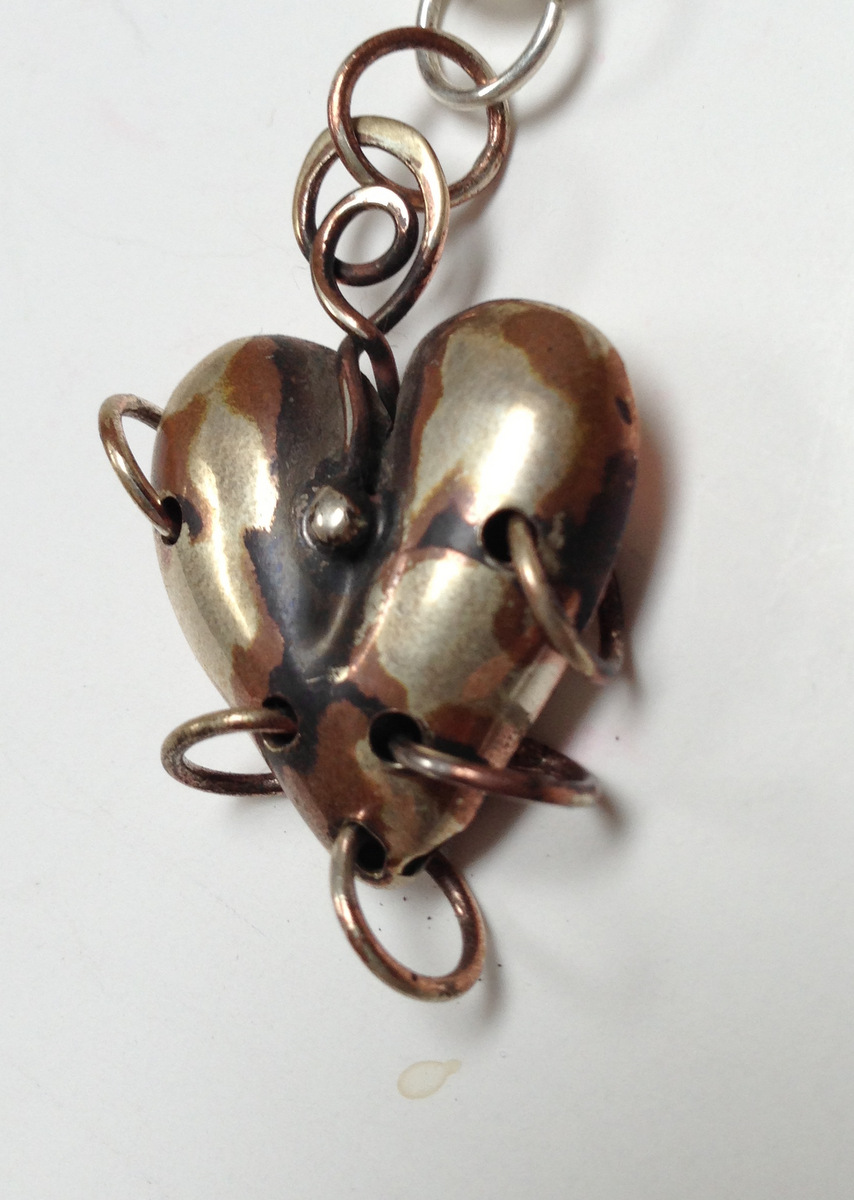 Silver Heart with Piercings
ceramic face
Ceramic Faces Mi Familia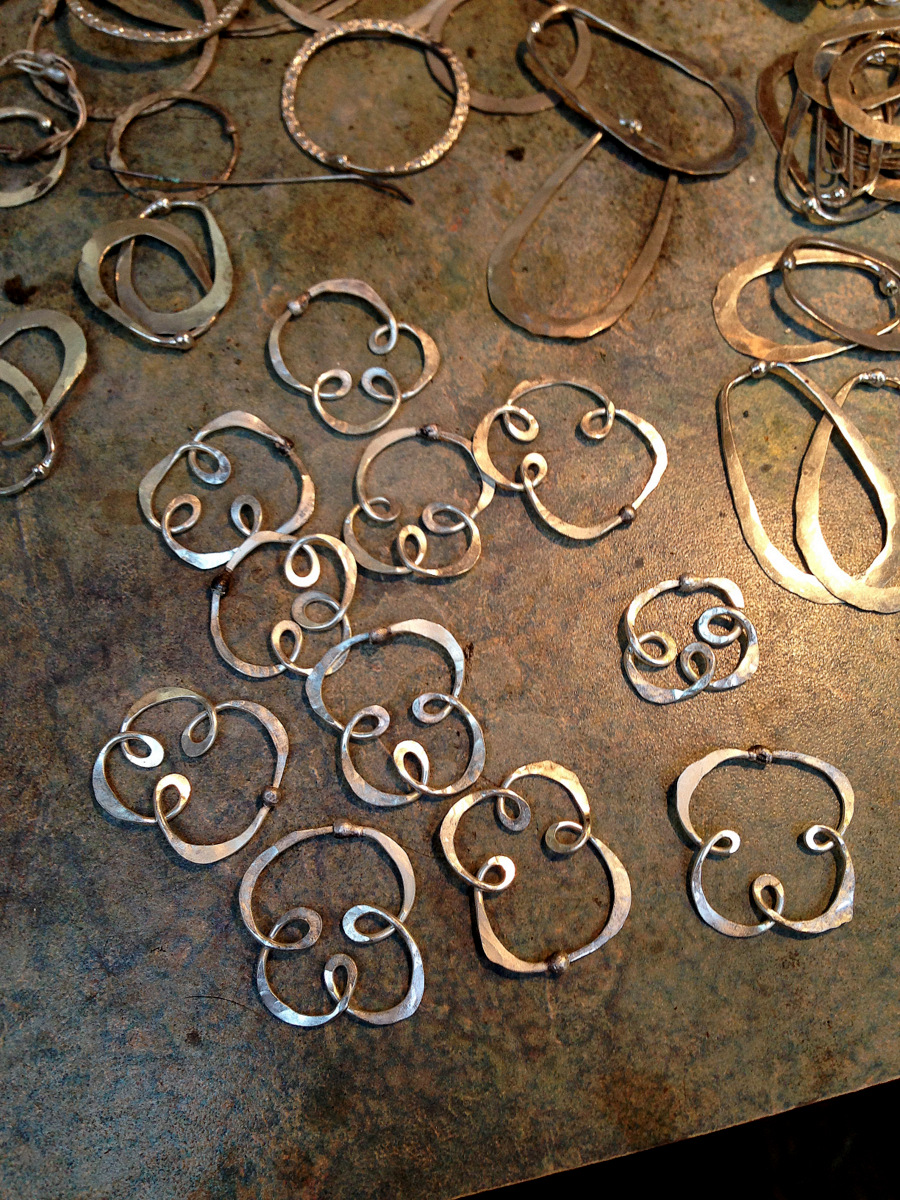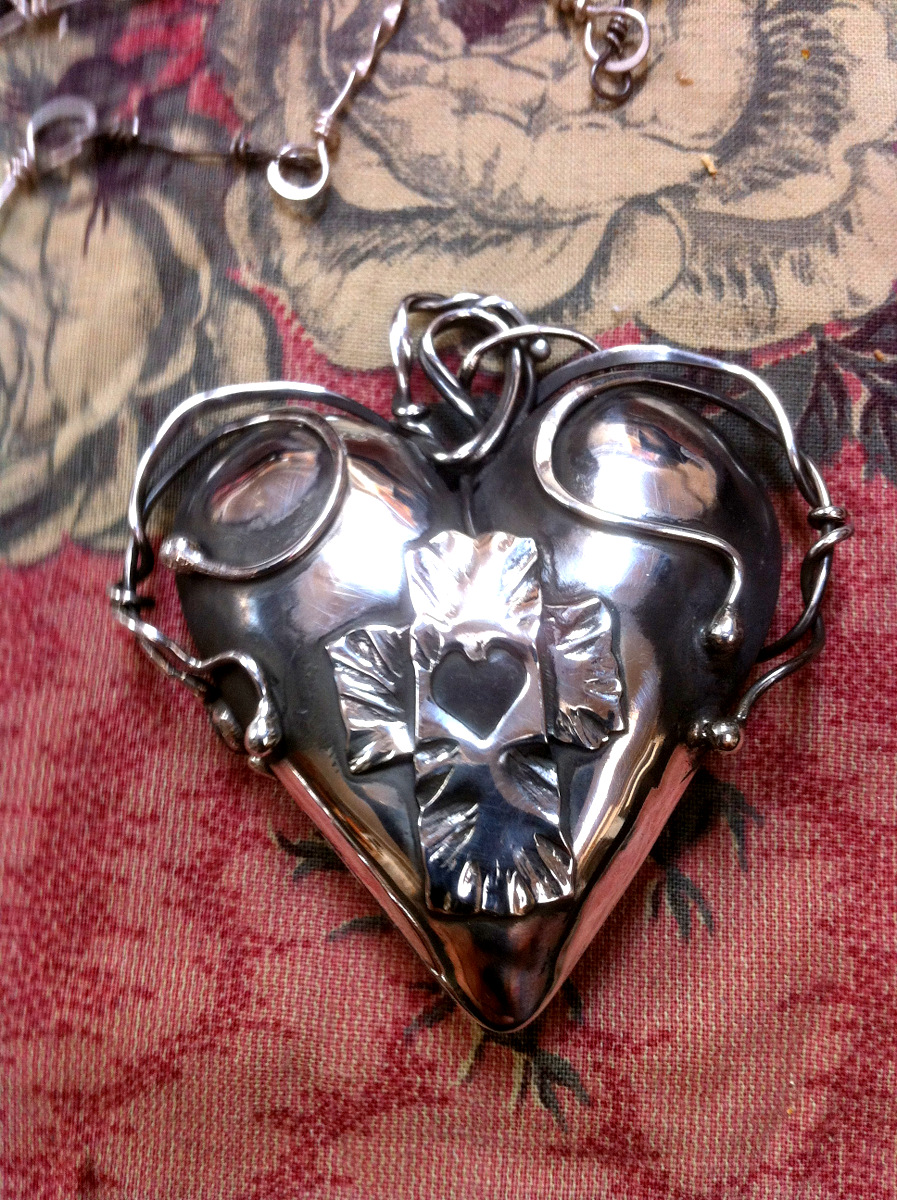 Silver Heart With Cross
Silver oval and round hoop earrings
Dia Del Los Muertos ceramic mosaic
Half Hearts and links of chains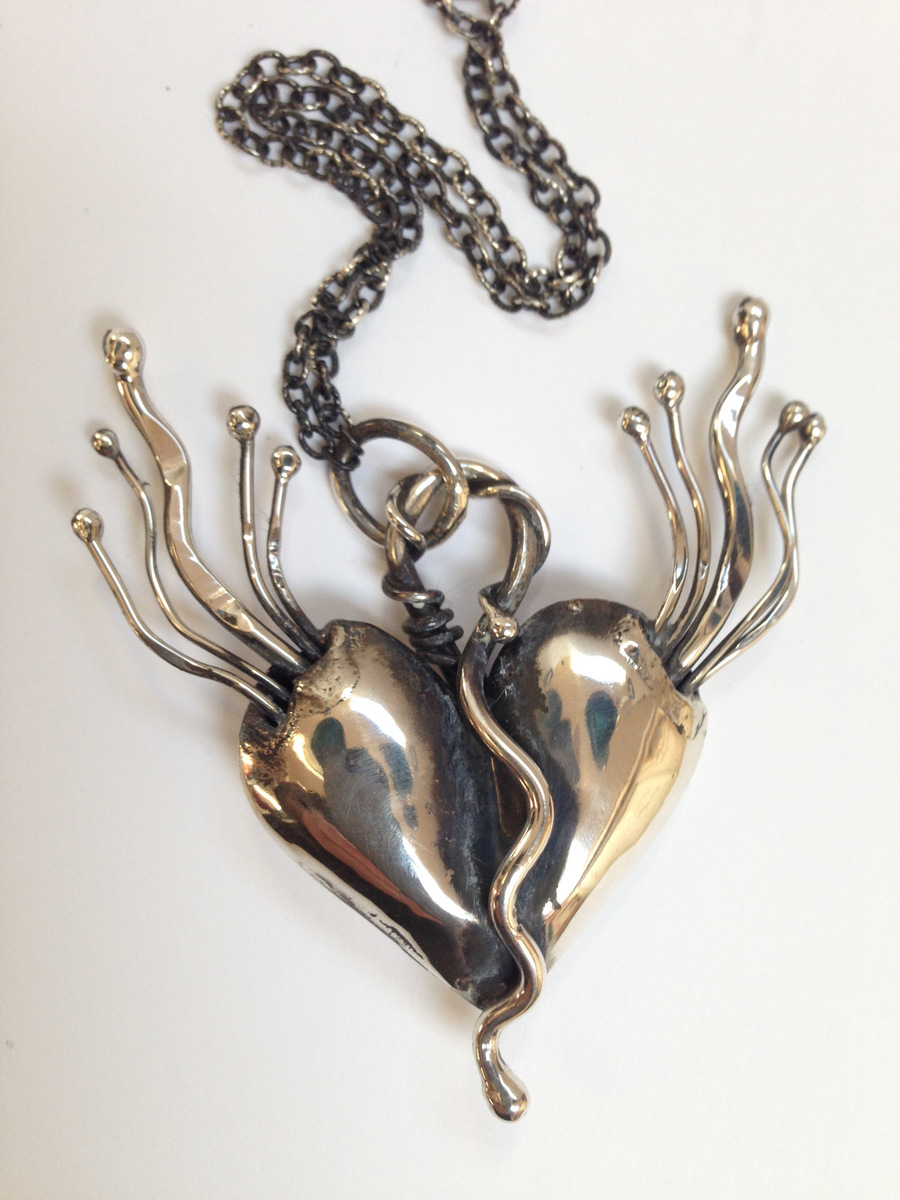 Silver Heart with wings
Silver Hoop Earrings
Screwed Heart
Ceramic Mosaic Wild Life Squared
Silver Heart and Chain with peridot beads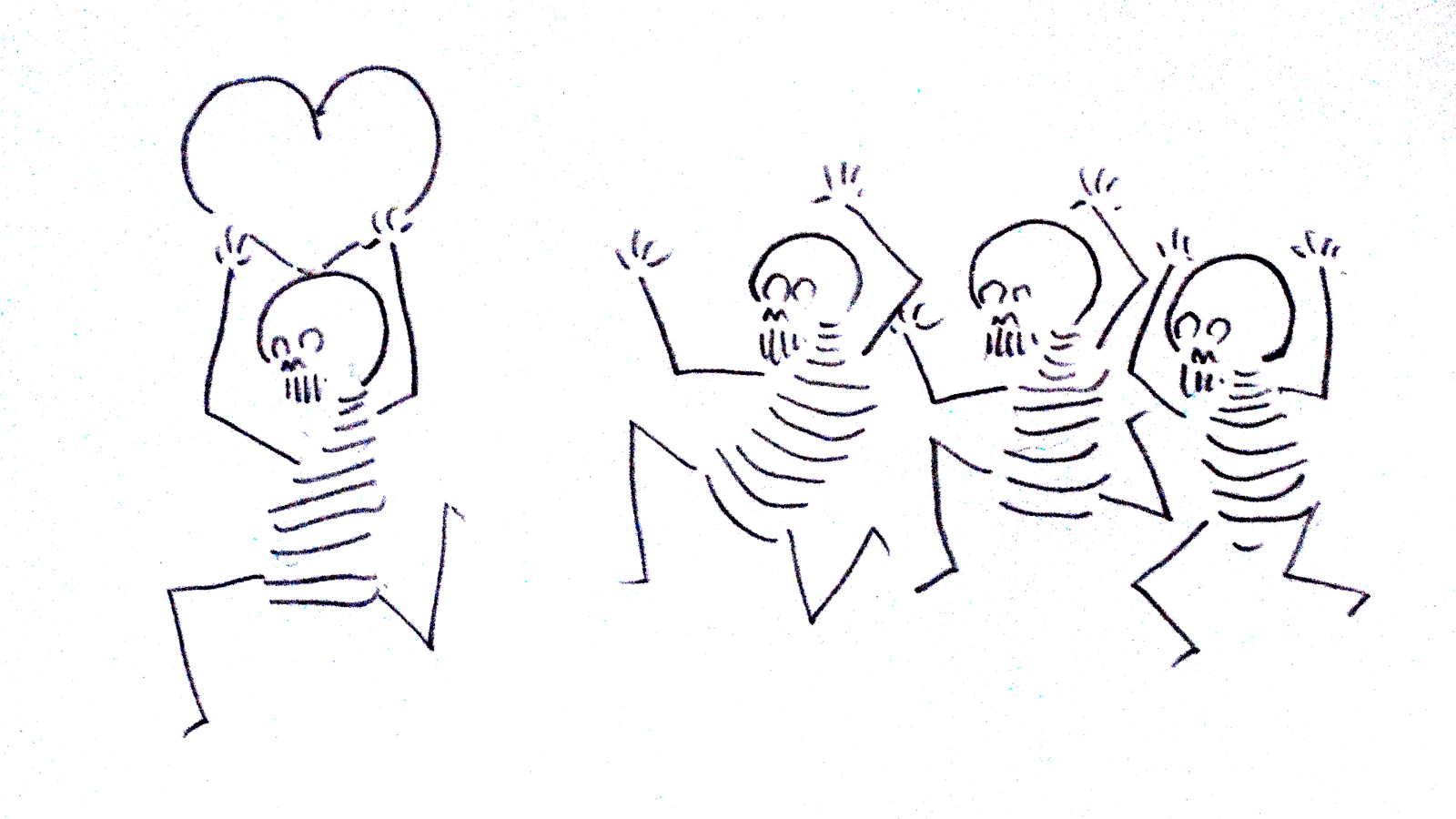 Chasing Heart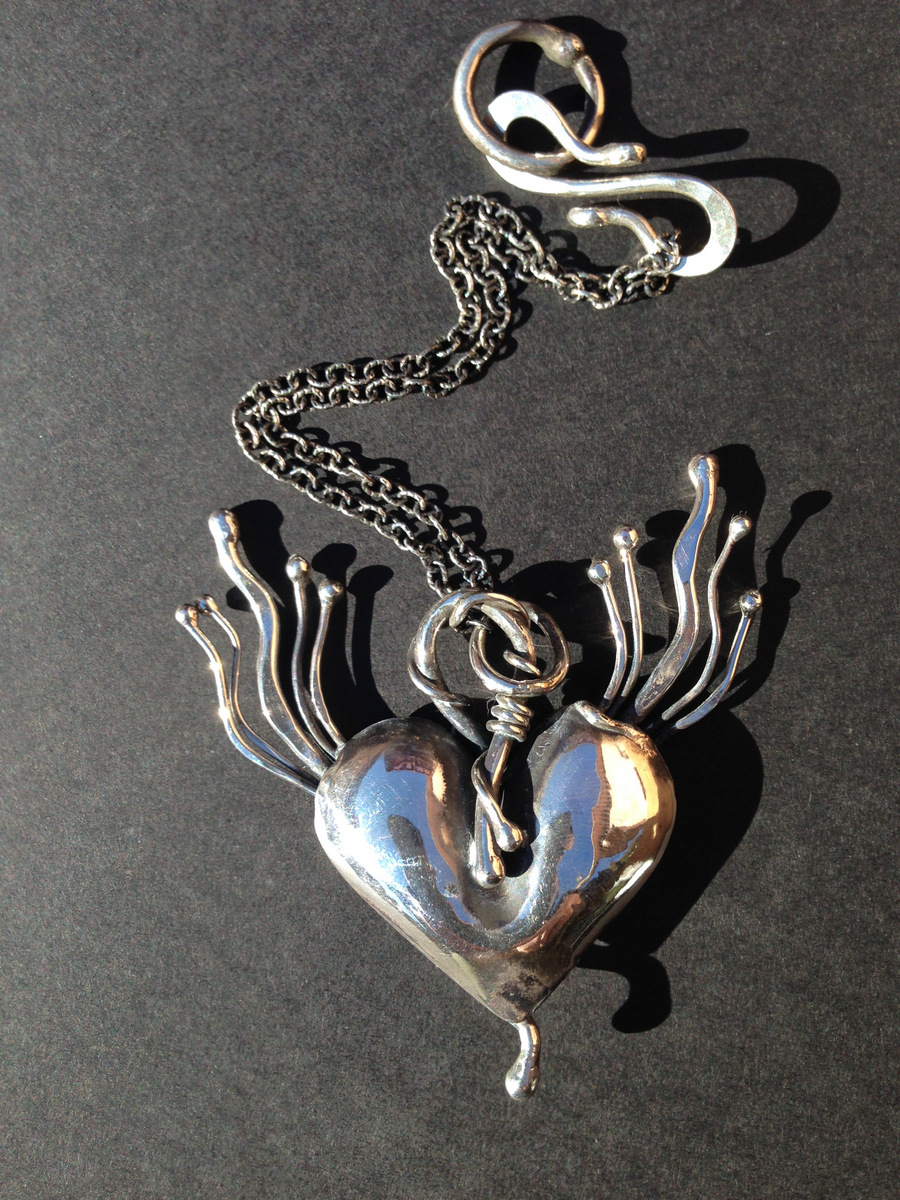 Silver Winged Heart
Silver Heart with twisted arms that hold forever
Images of You in Blue ceramic mosaic
Silver heart on a silver leaf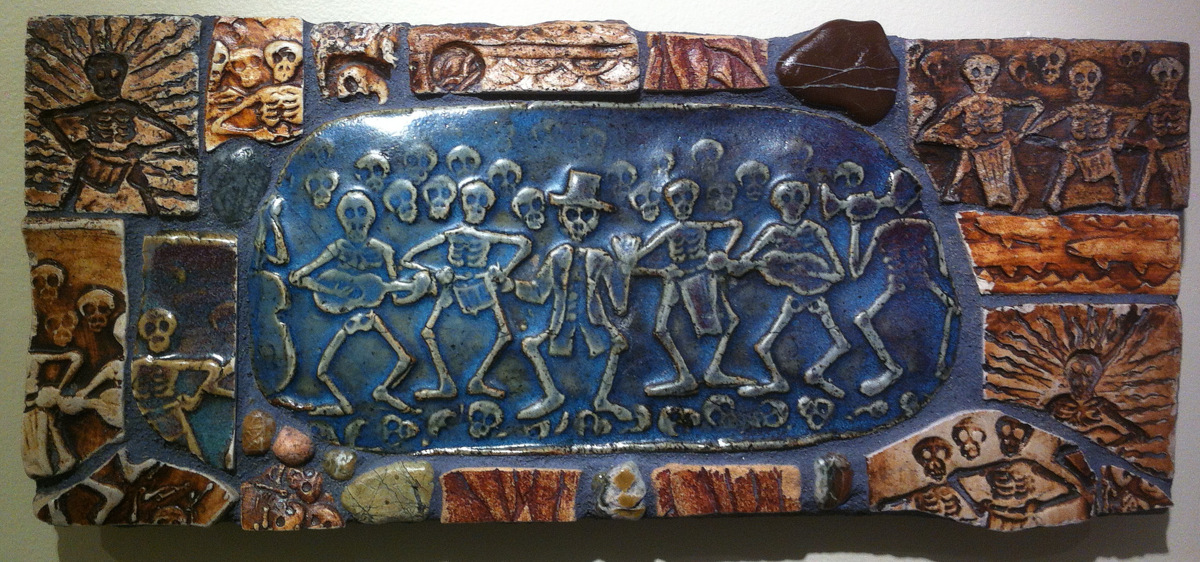 Dia Del Los Muertos ceramic mosaic with rock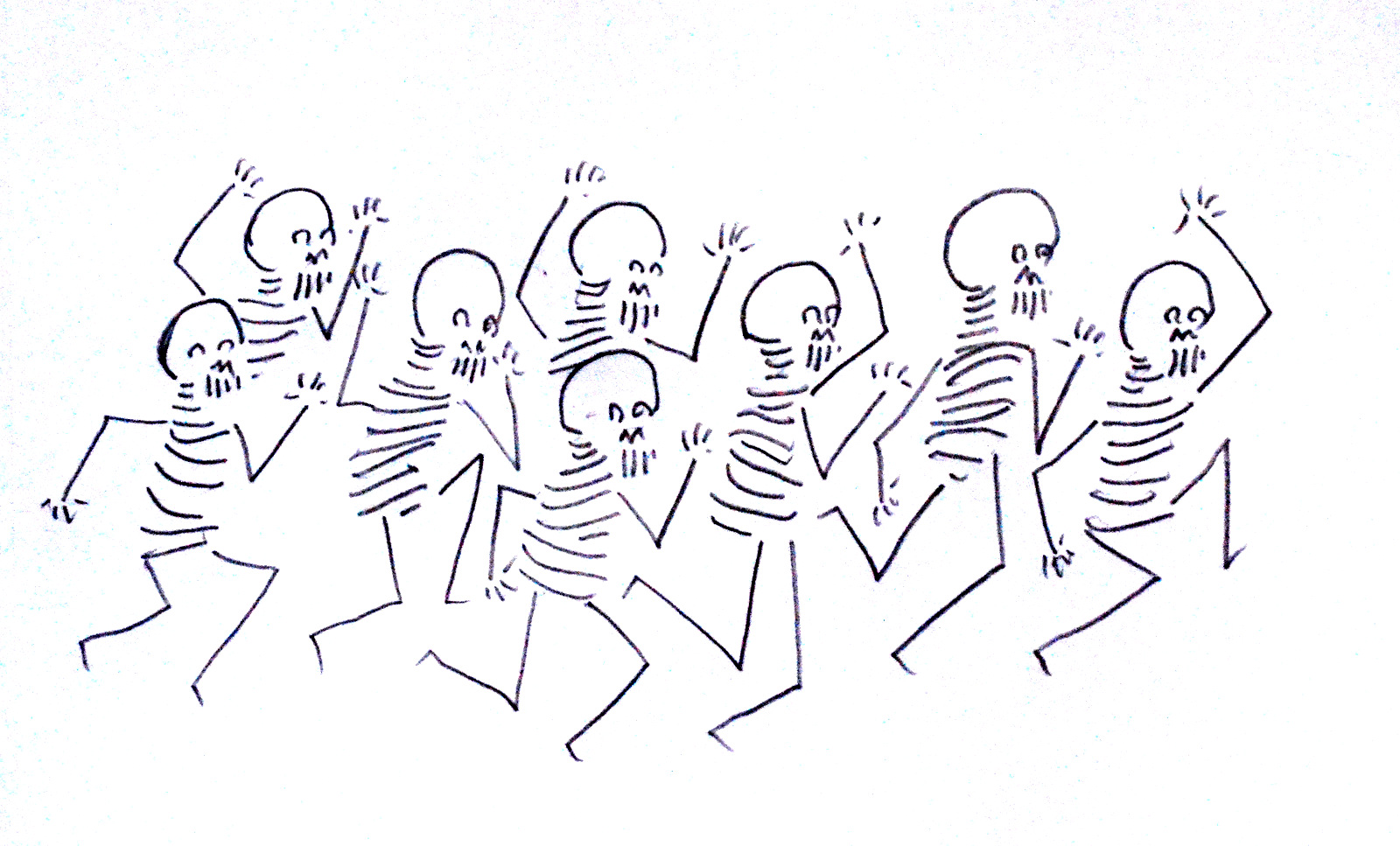 Chasing Skeletons
Silver oval earring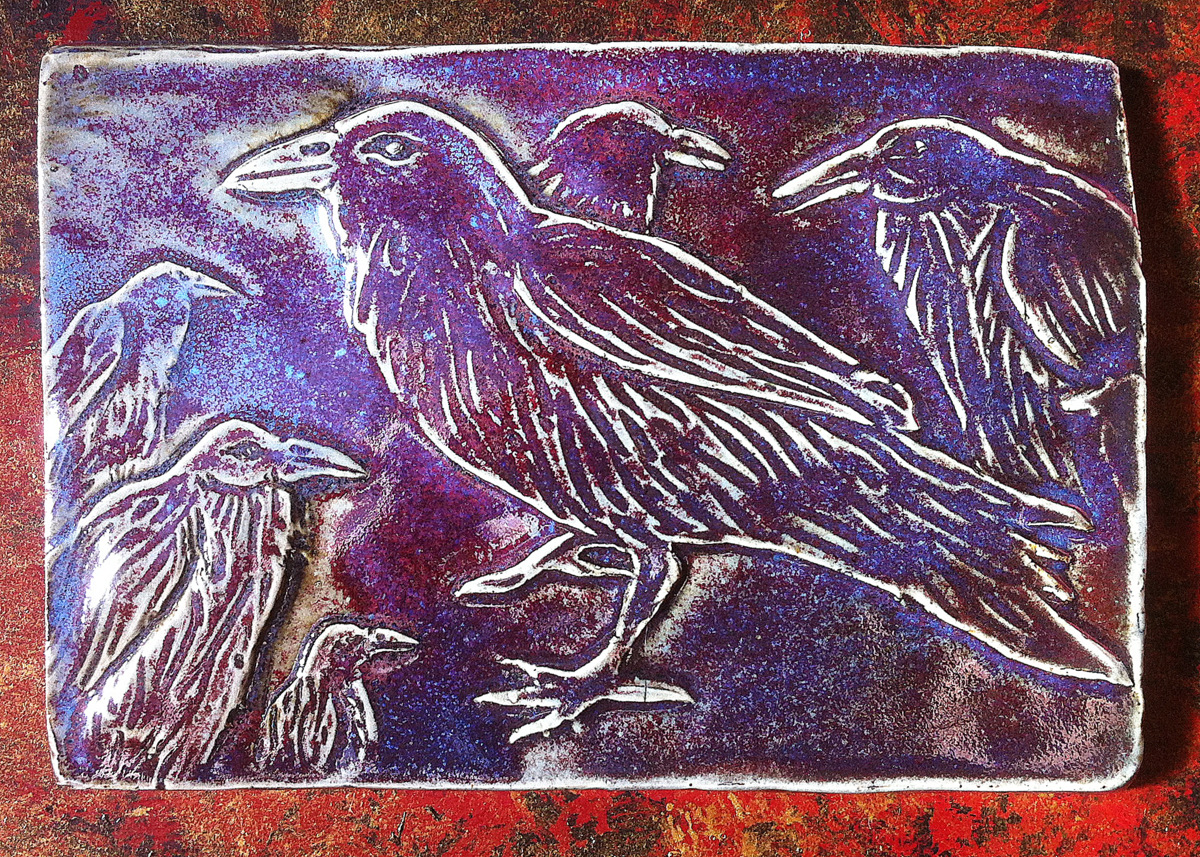 A Murder Of Crows ceramic tile
exploding heart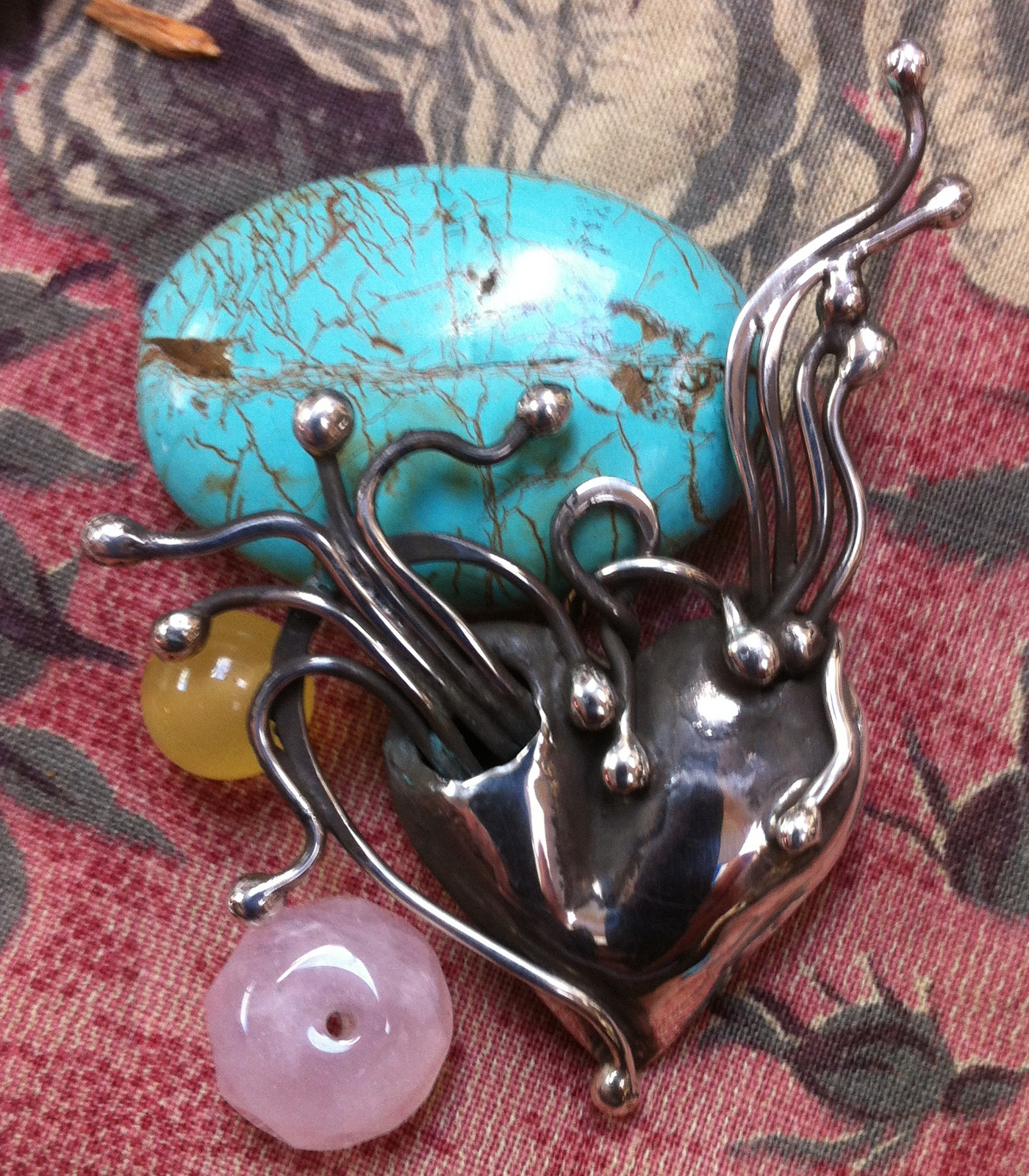 different view of a exploding heart
One Black Torso Heart
heart face
Chasing Hearts hearts and skeletons
heartface
Three Faced Drummers unfired ceramics
Fish Mosaic
Ceramic Face Mask
Silver Hoop Earrings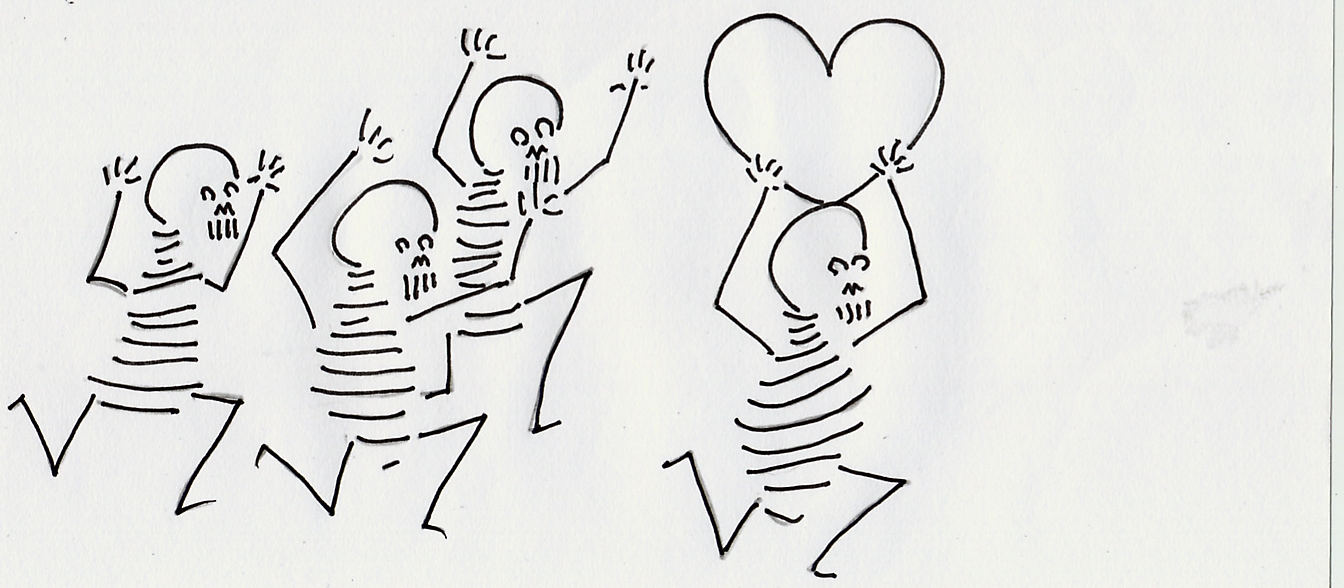 Chasing Hearts
Silver Oval Earrings
Ceramic Face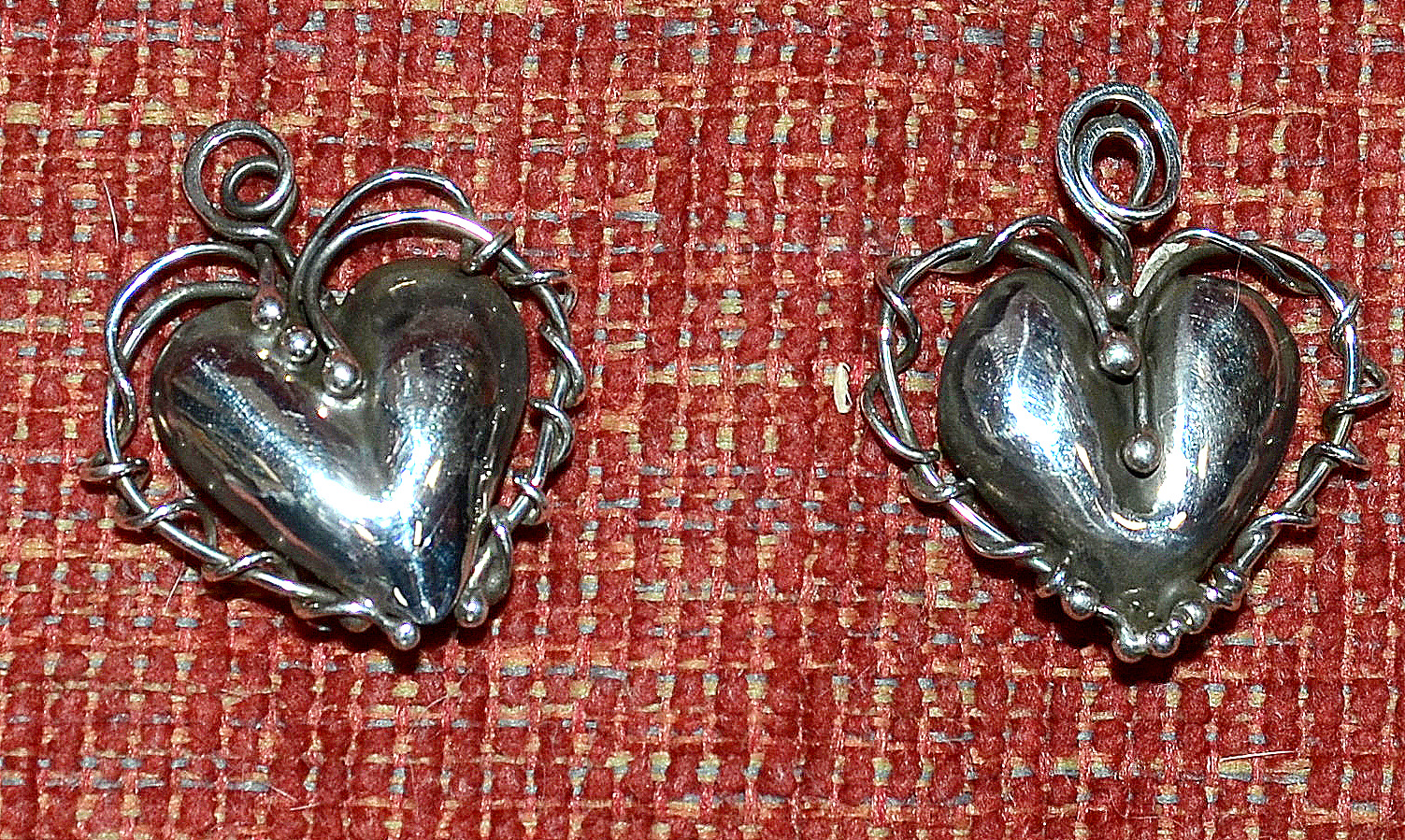 Silver Hearts with twisted arms that hold so dearly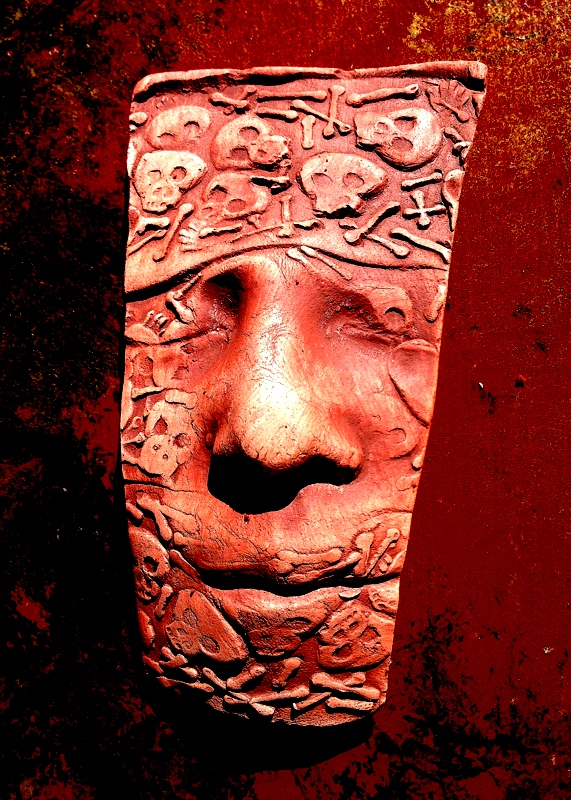 Skeleton Face
My View of the Bay ceramic tile
Chasing Heart
Wooden Heart with signs of abuse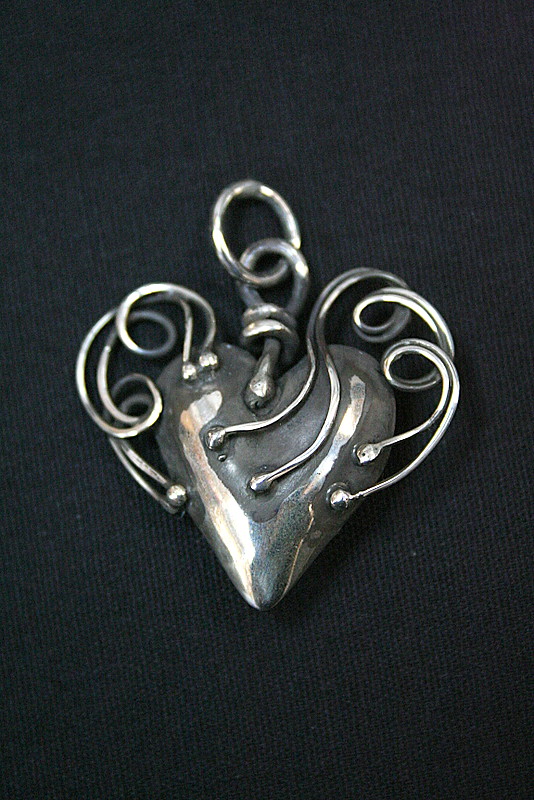 Silver Heart with twisted arms of strength and security
Wooden Heart with signs of abuse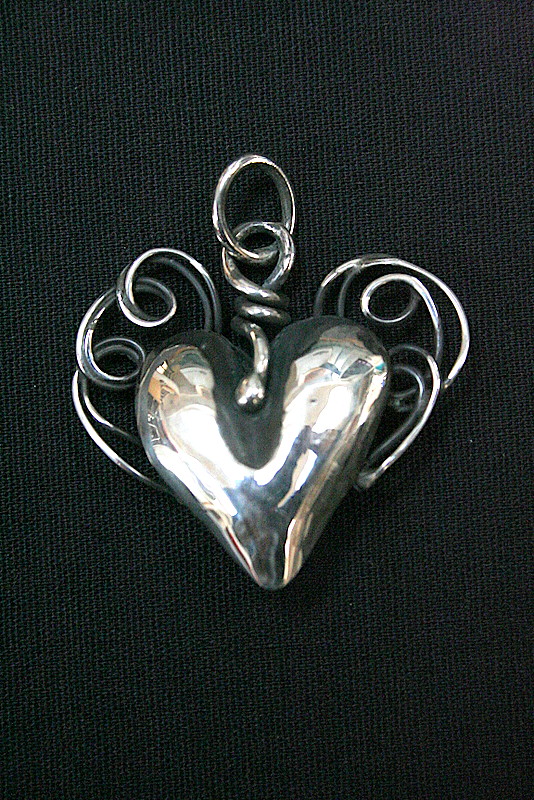 Silver Heart with twisted arms
Silver Heart with arms different view white back ground
Glass Window with image of Sister Taluca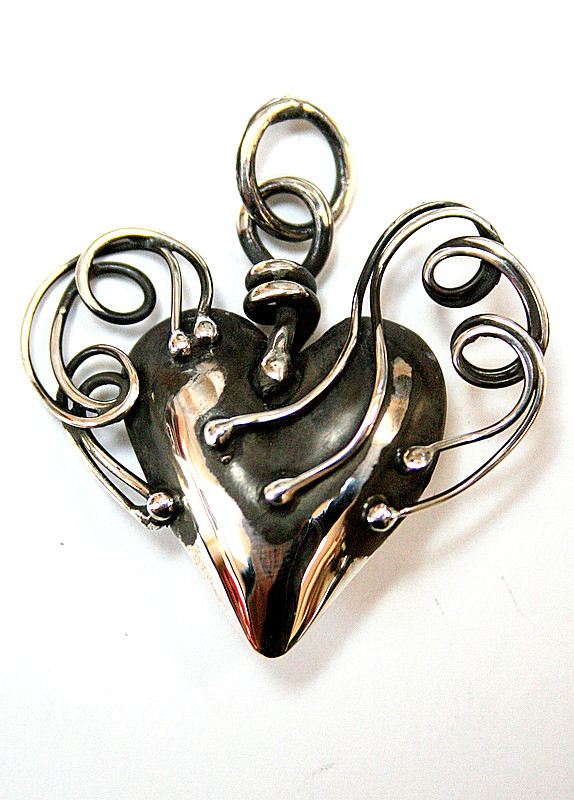 Armed Silver Heart different view white back ground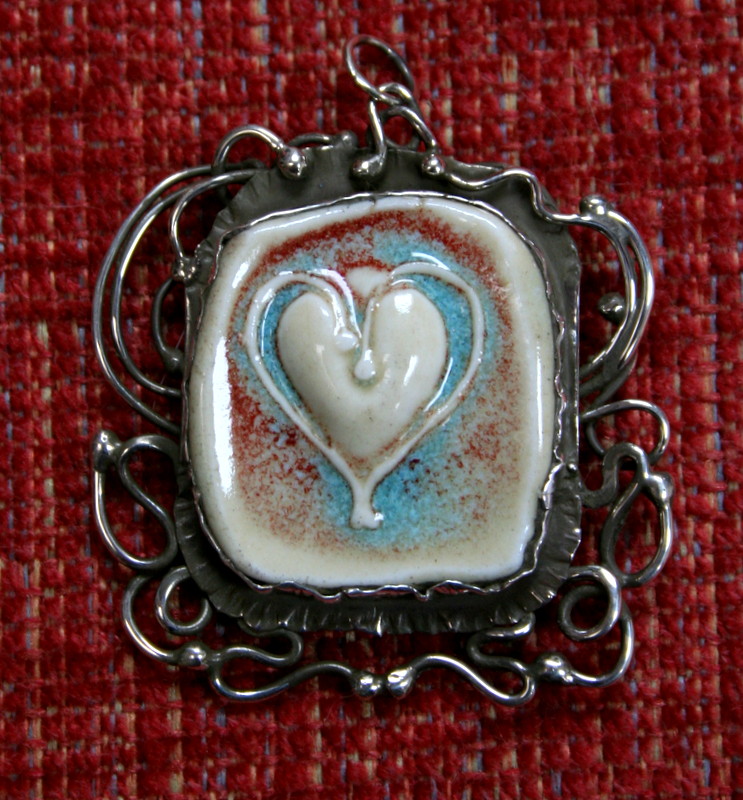 Ceramic Heart mounted in silver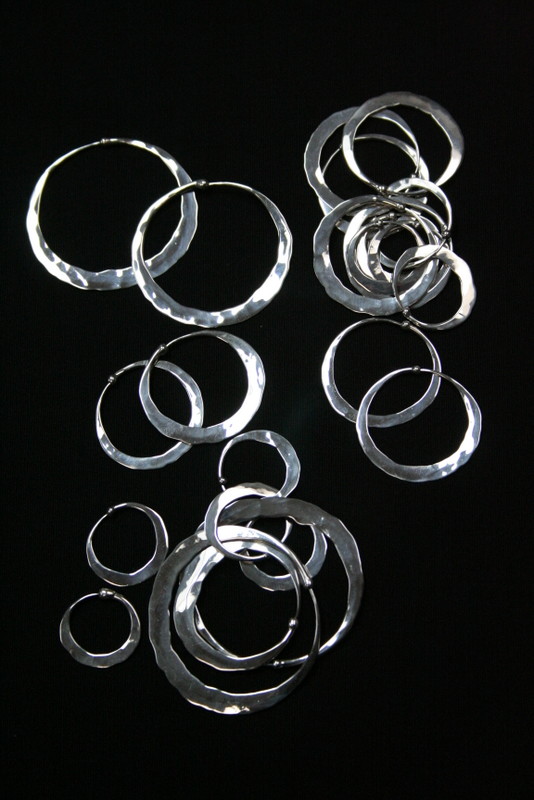 Small Silver Hoop earrings
Ceramic Heart with silver heart mounting back view
Siver Heart with Wings
Silver Heart with Wings small view
ceramic face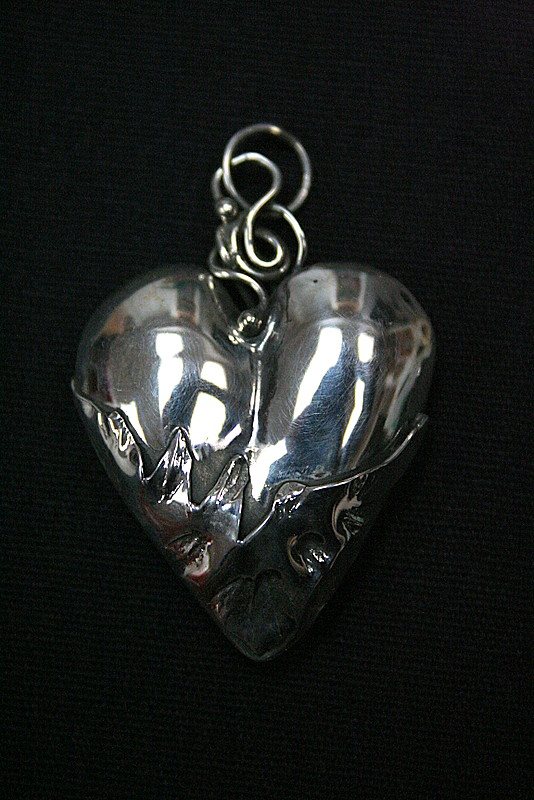 Silver Heart with flames
Screwed Heart with chains and piercings
Dia Del Los Muertos ceramic mosaic with rocks
Screwed Heart chains and piercings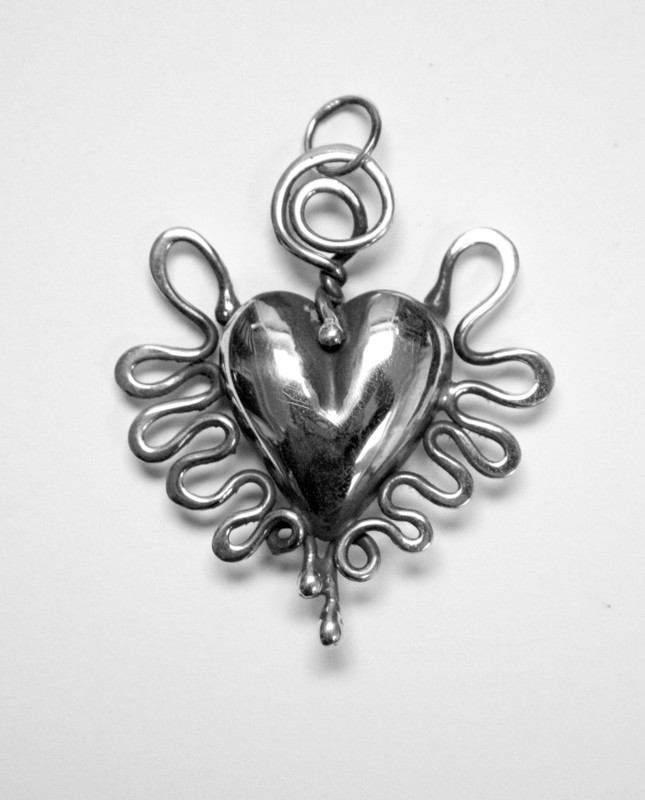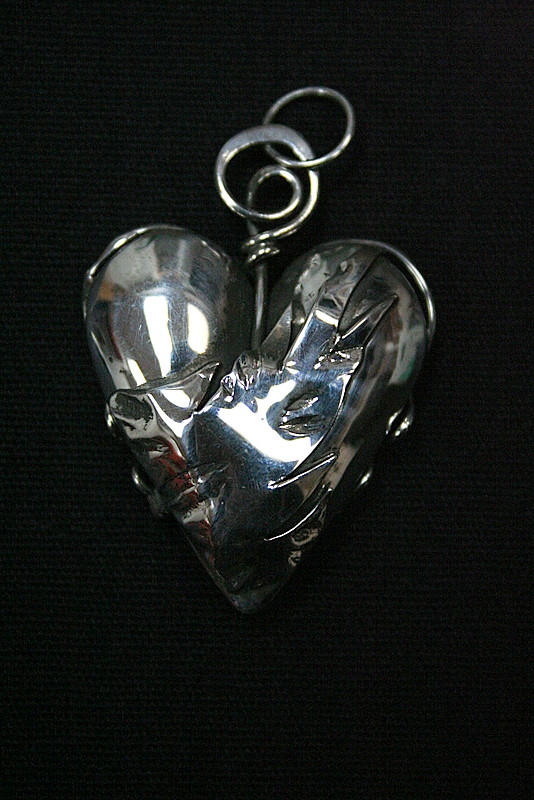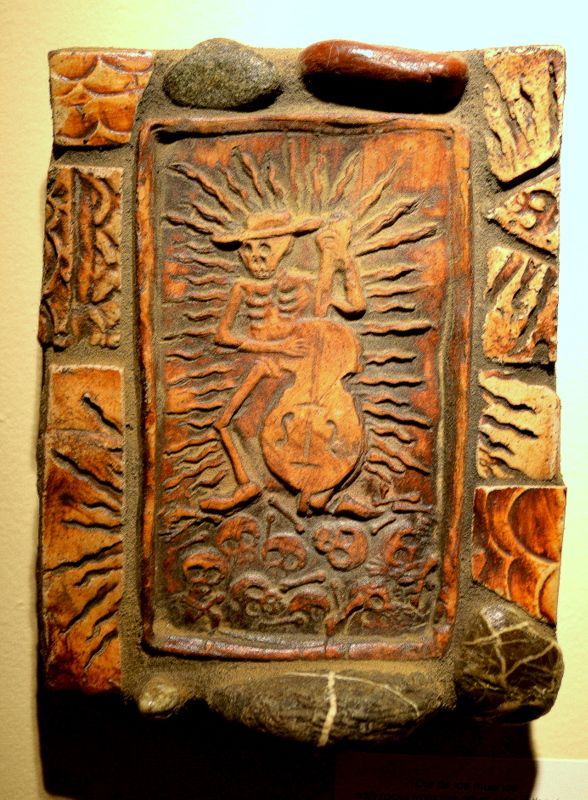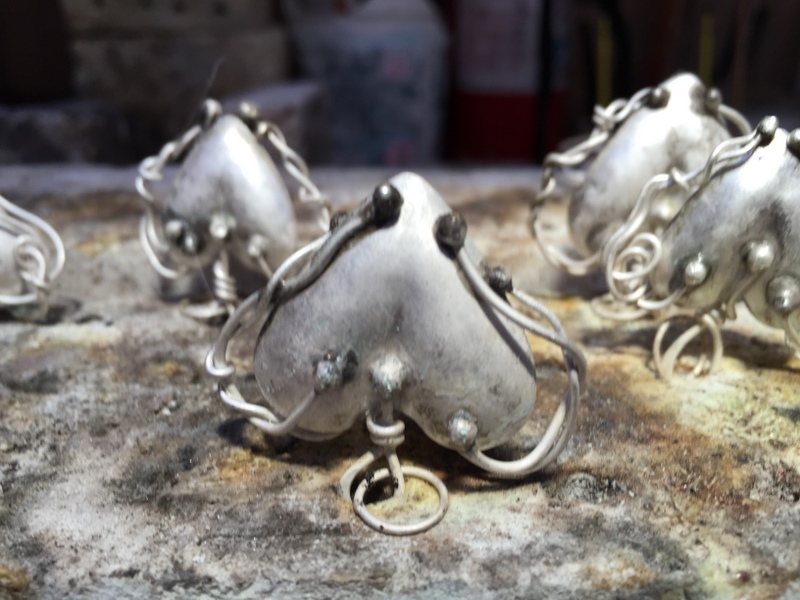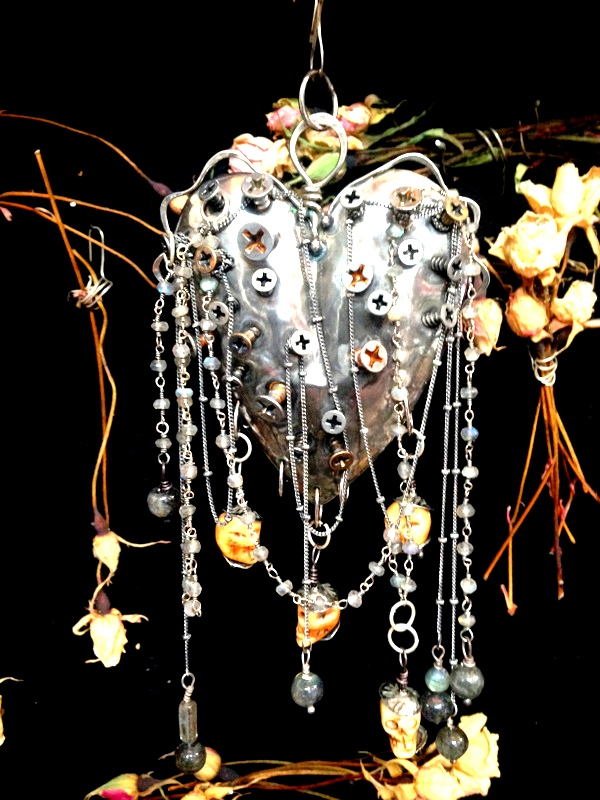 screwed heart
ceramic face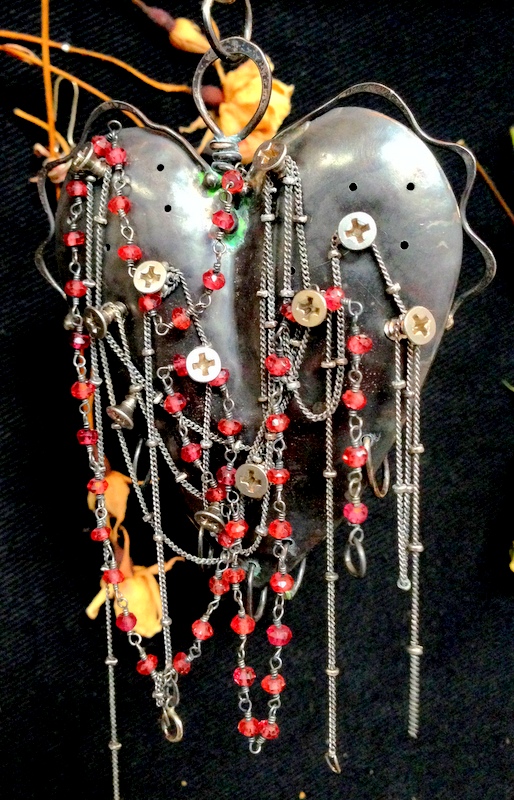 black screwed with garnet beads
Face with stones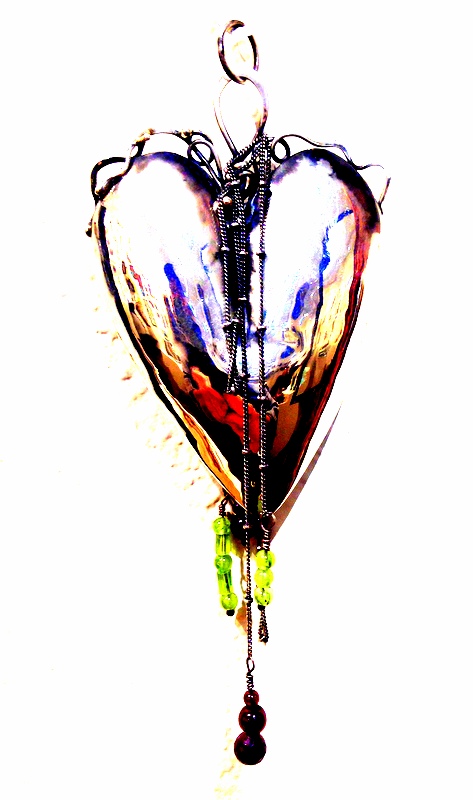 heart with chains and garnet and peridot beads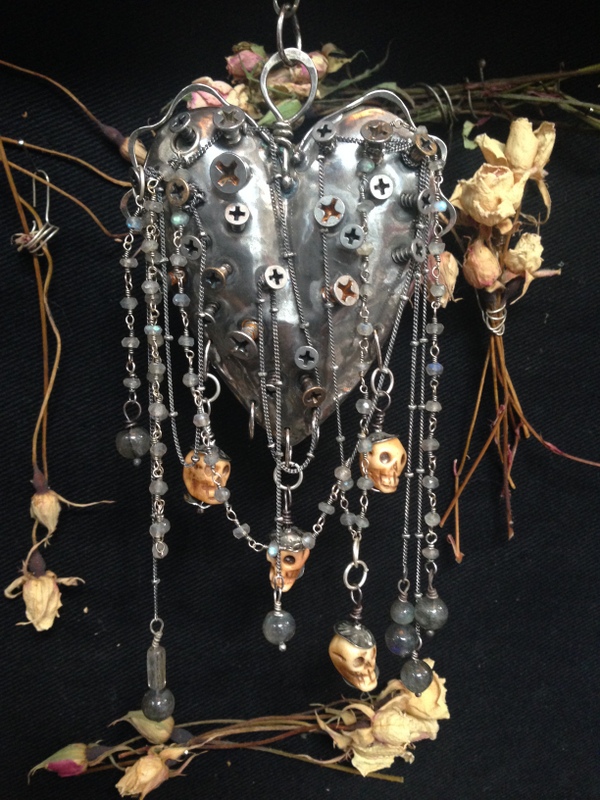 Screwed Heart with labradorite beads and bone skulls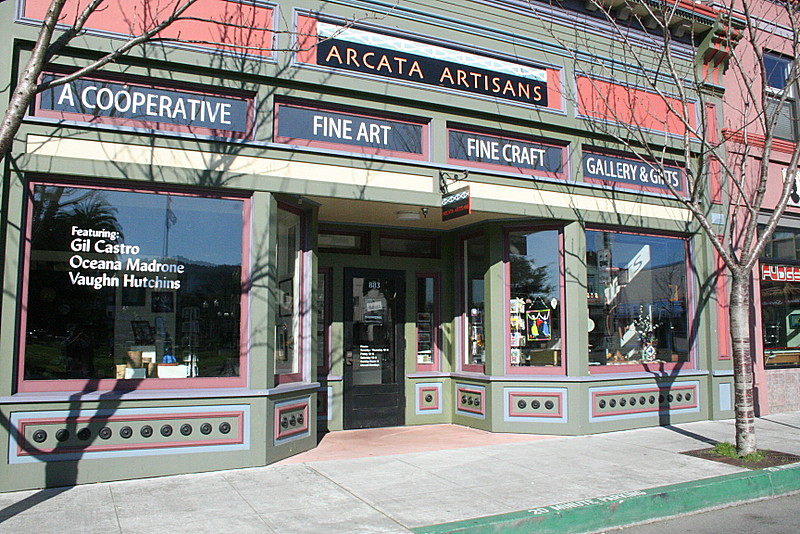 Arcata Artisans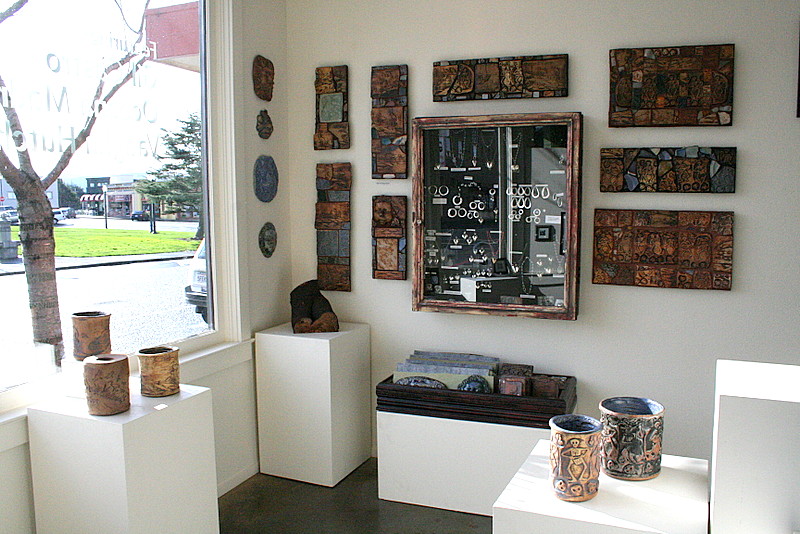 Arcata Artisans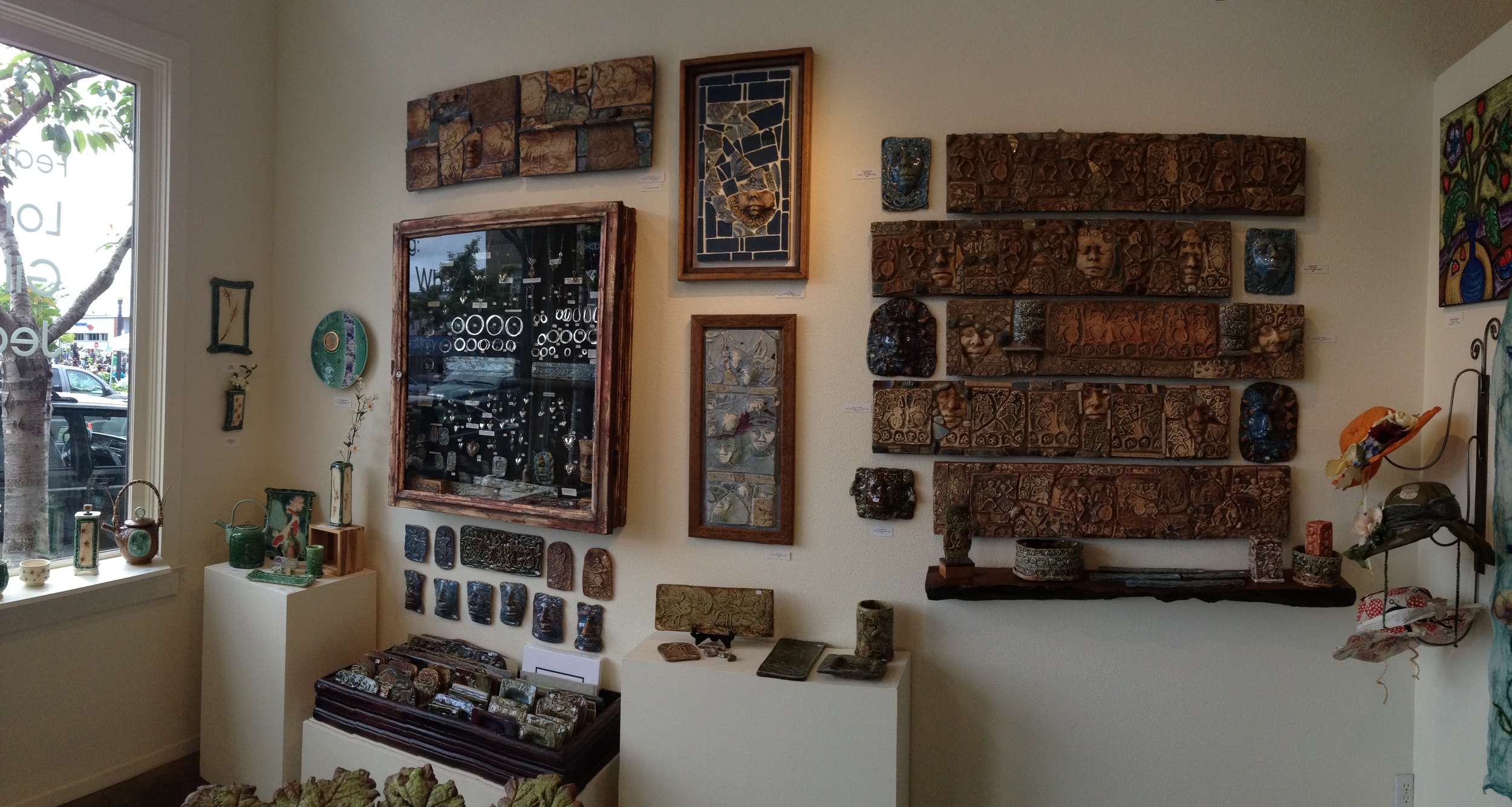 Arcata Artisans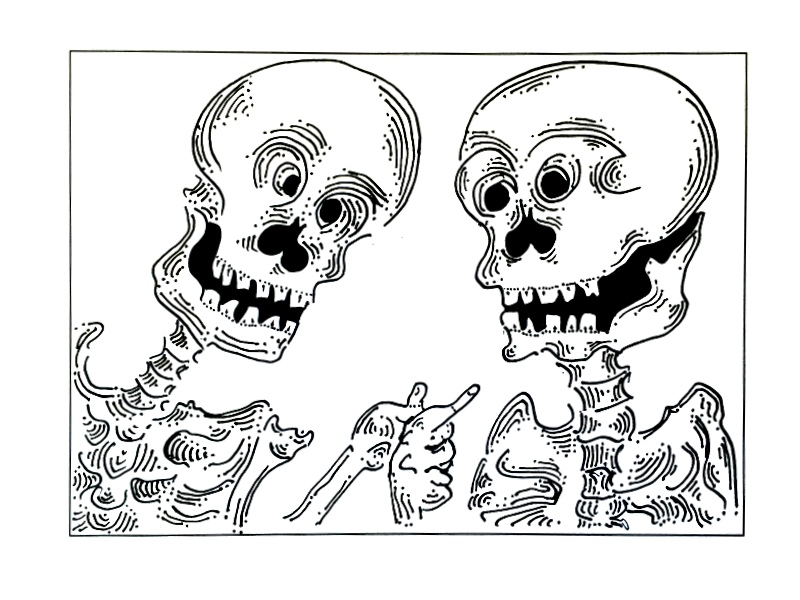 Ink Drawing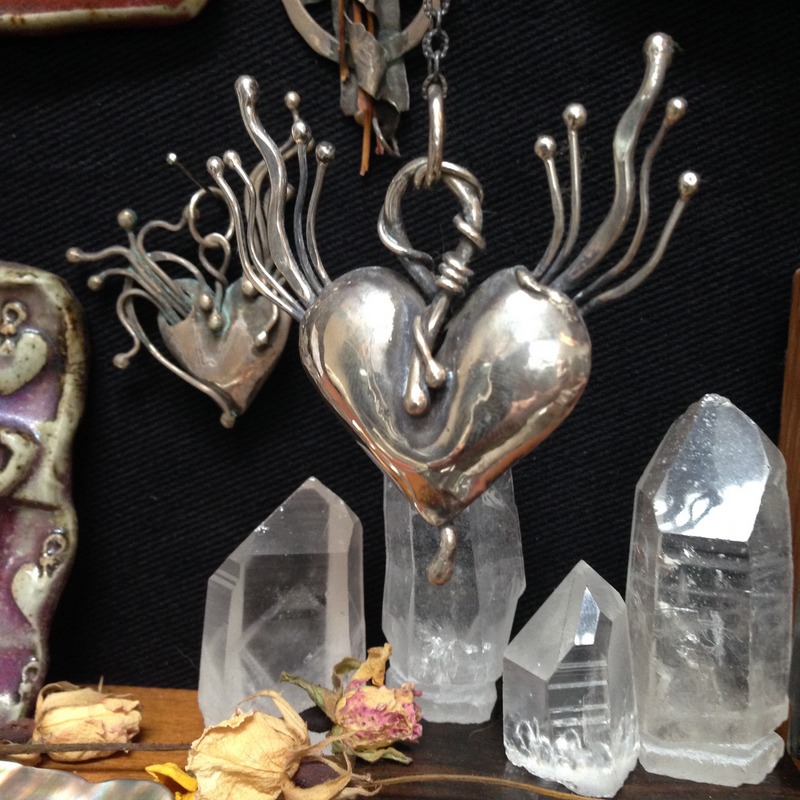 Winged Heart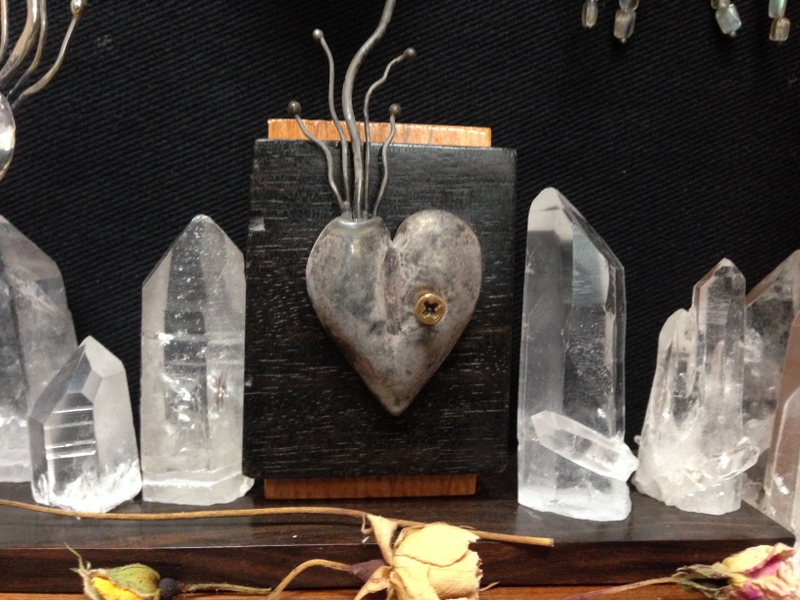 Heart with feeling
Ink Drawing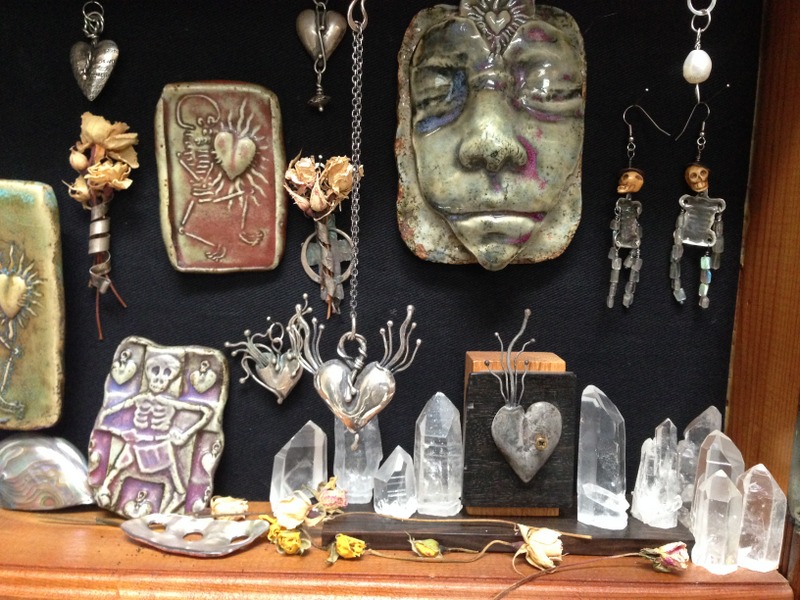 Display case 2014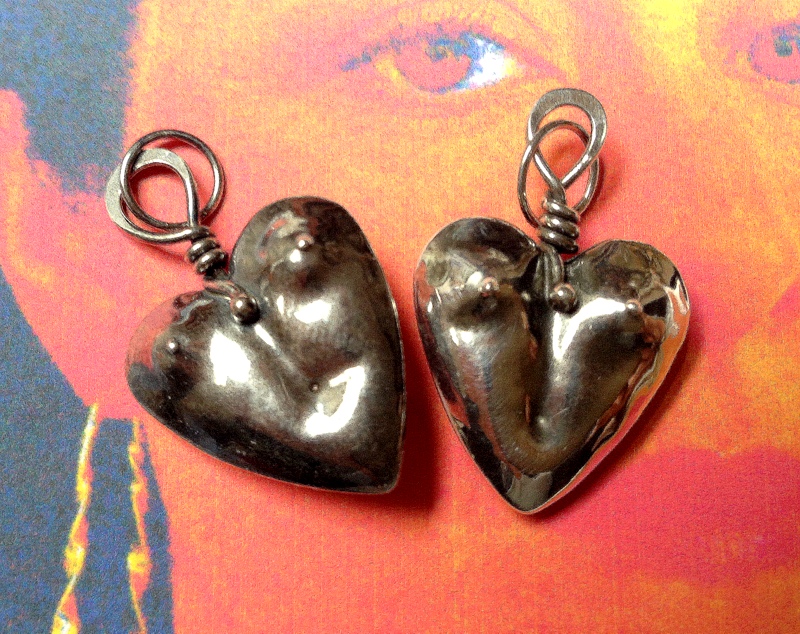 Torso Hearts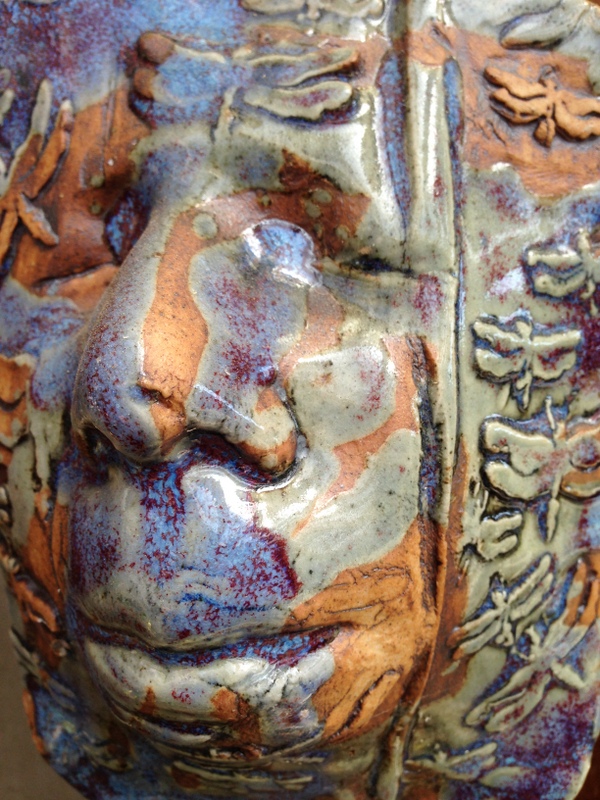 Ceramic Face with Dragonflies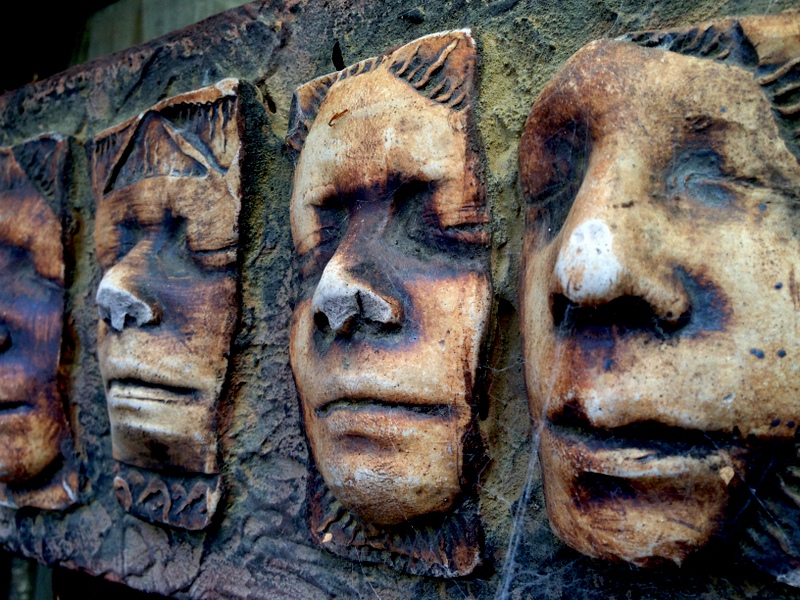 Faces with broken noses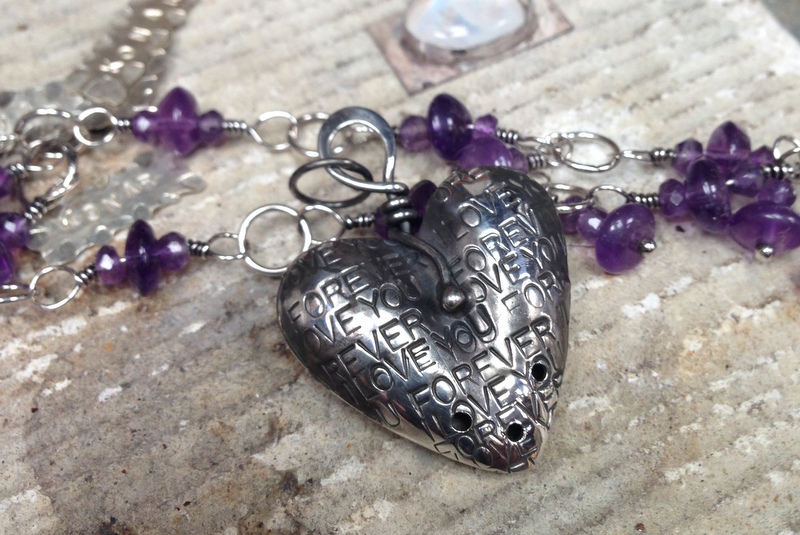 Forever Heart with amethyst beaded chain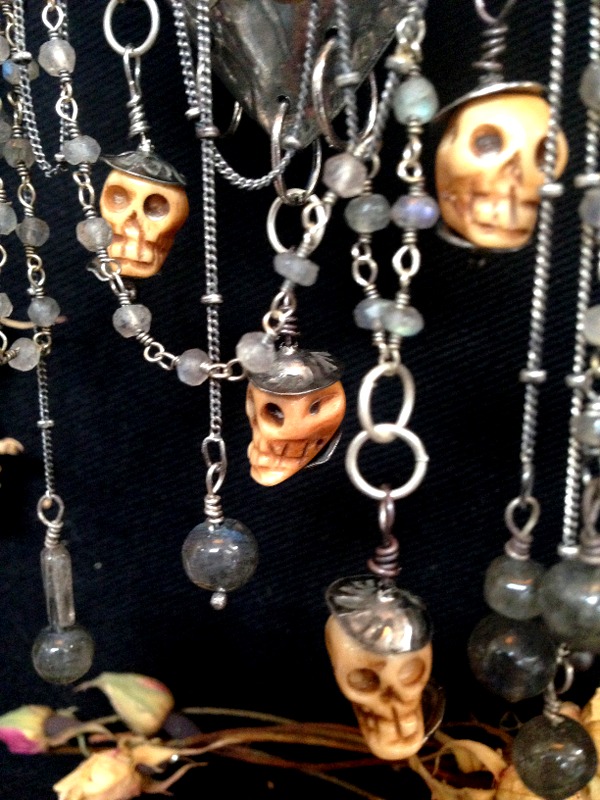 Chains and Sculls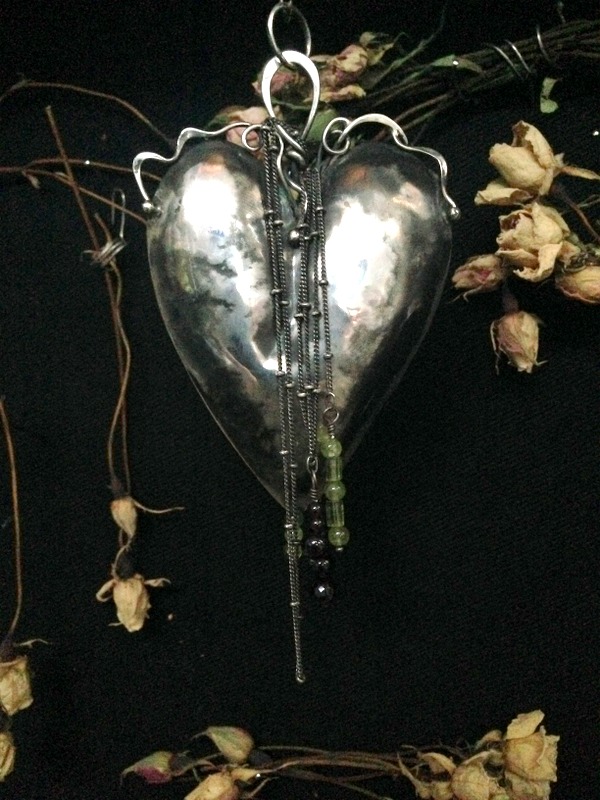 Heart and Chains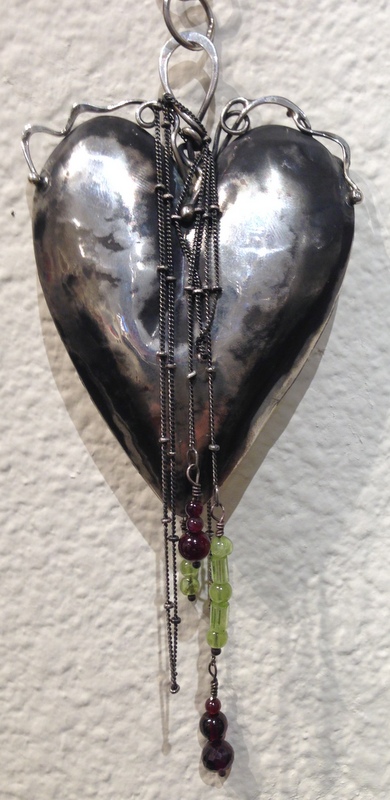 Heart with Chains with beads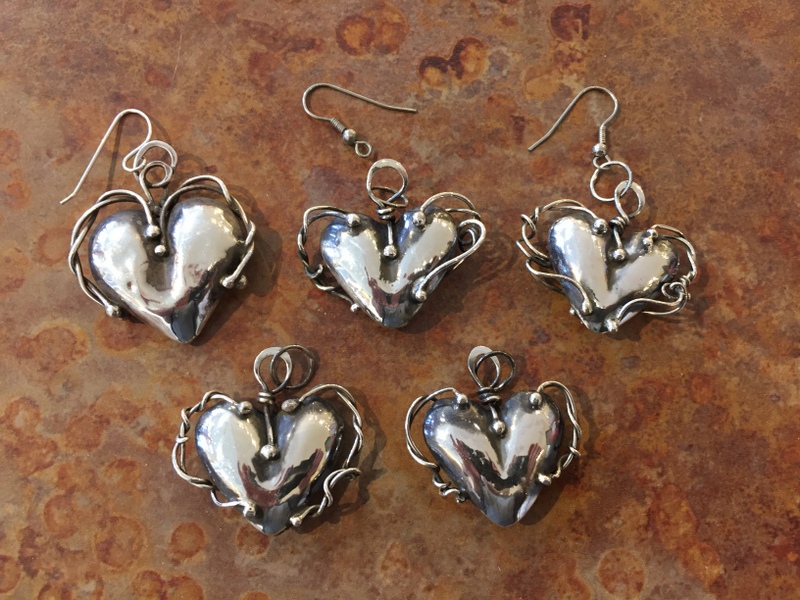 Heart Earrings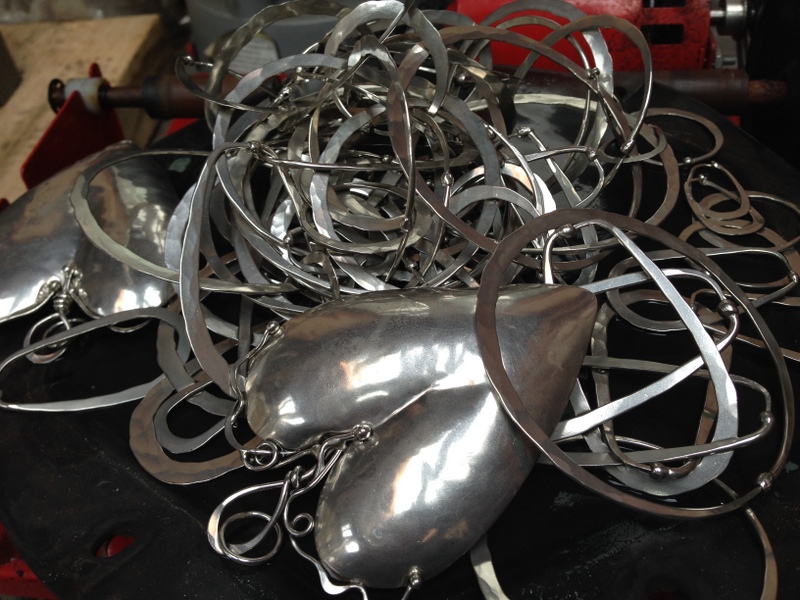 Hearts and Hoops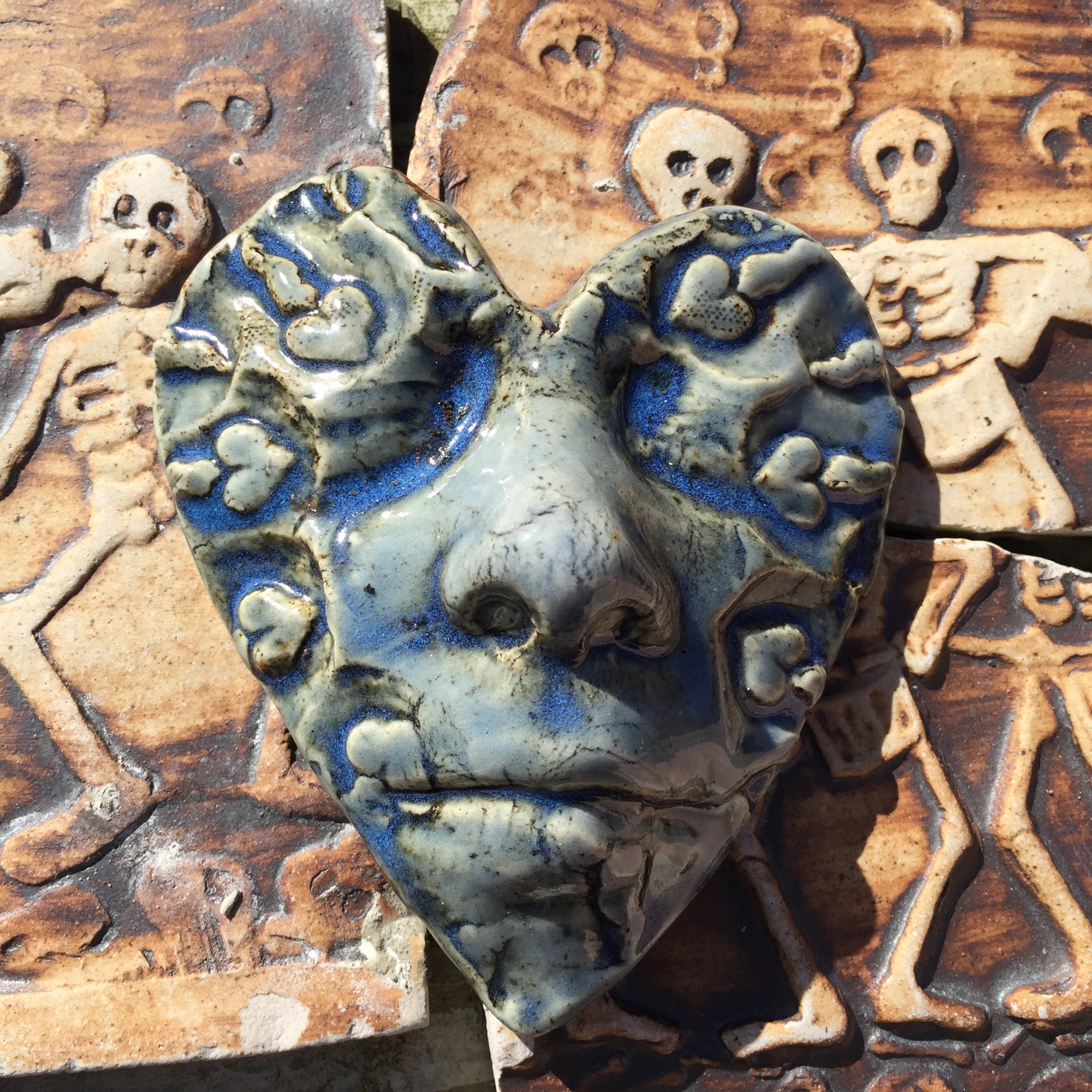 ceramic heart face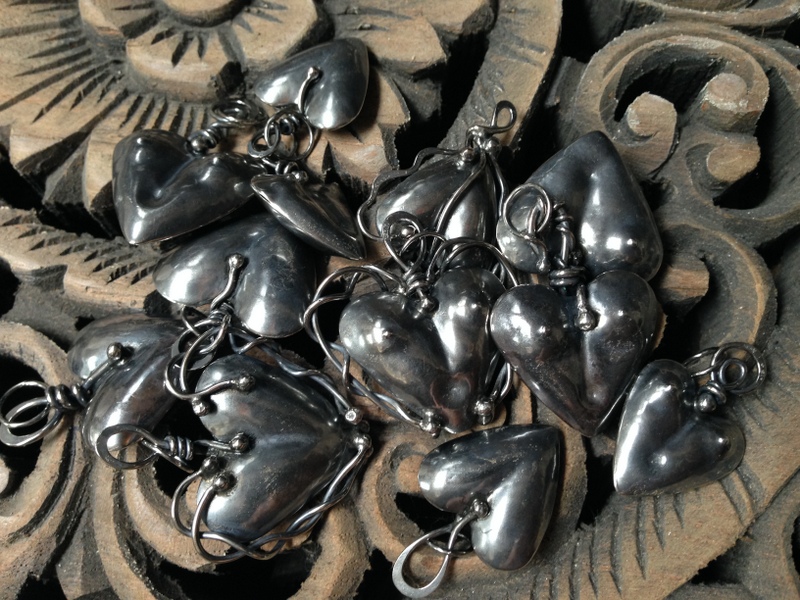 Hearts displayed on wood carving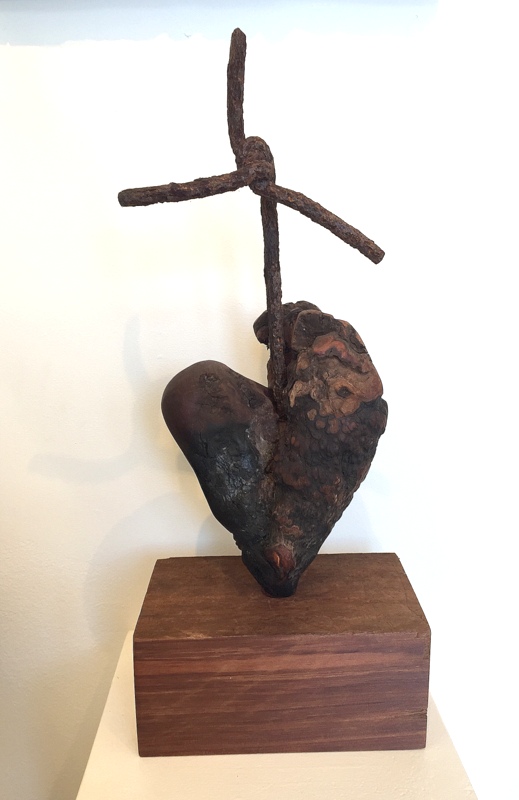 Cross Heart
Dia Del Los Muertos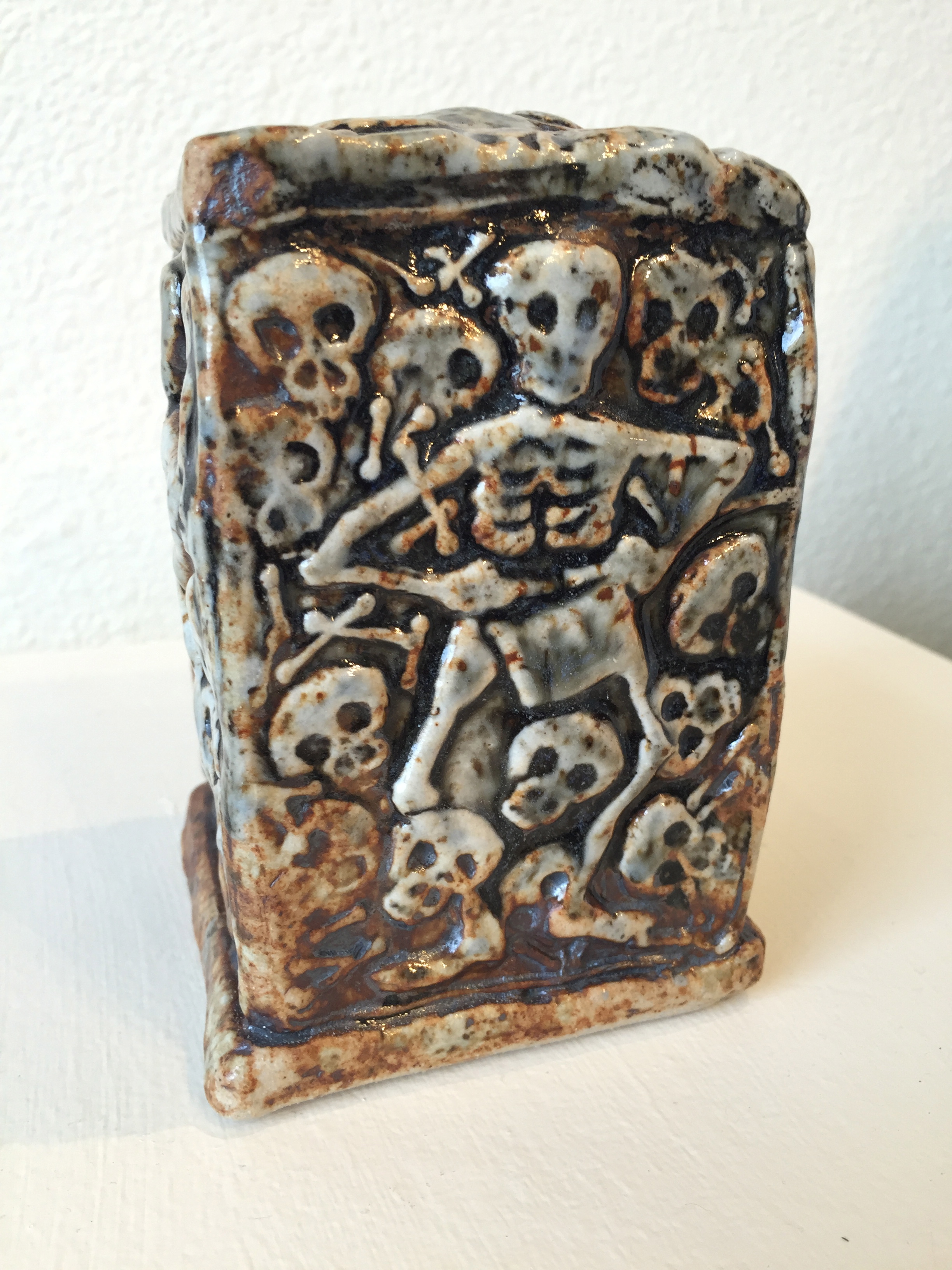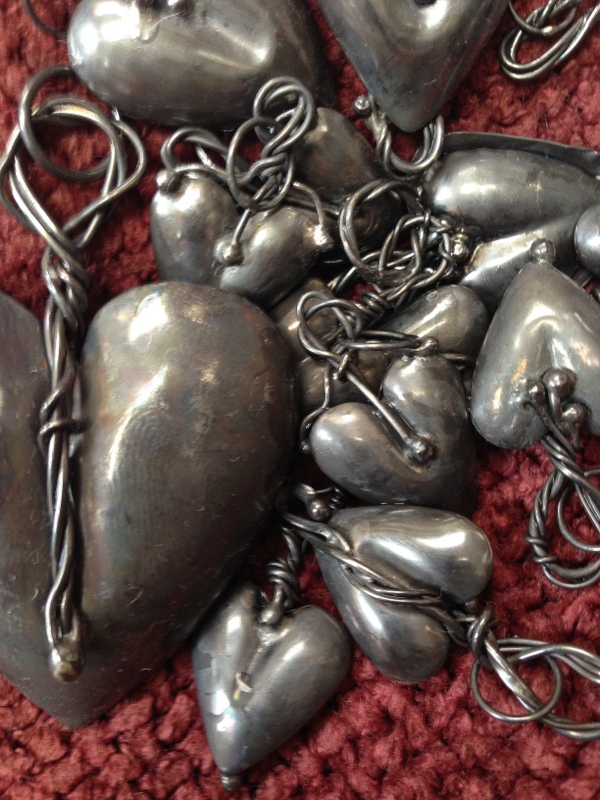 1 Black Hearts sq/sp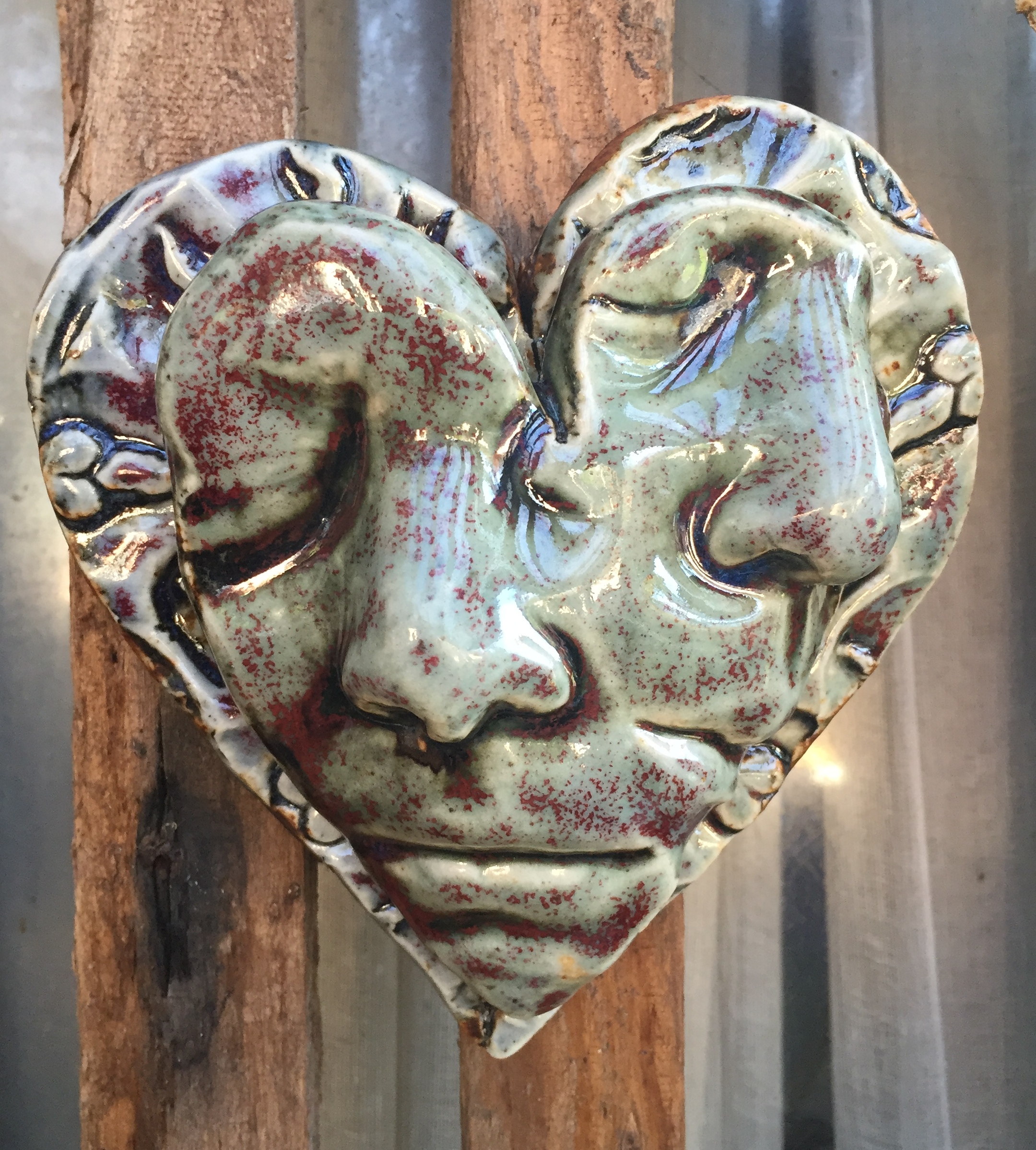 ceramic twoface hearts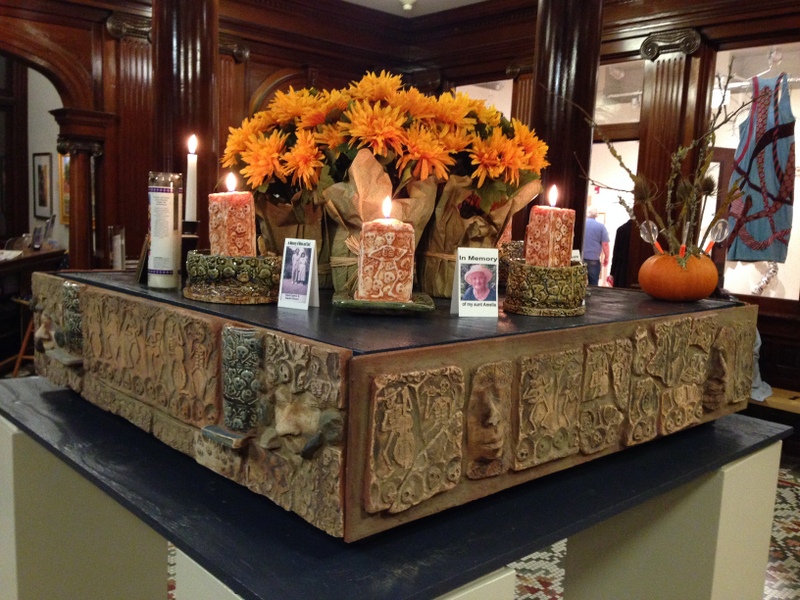 Dia Del Los Muertos Alter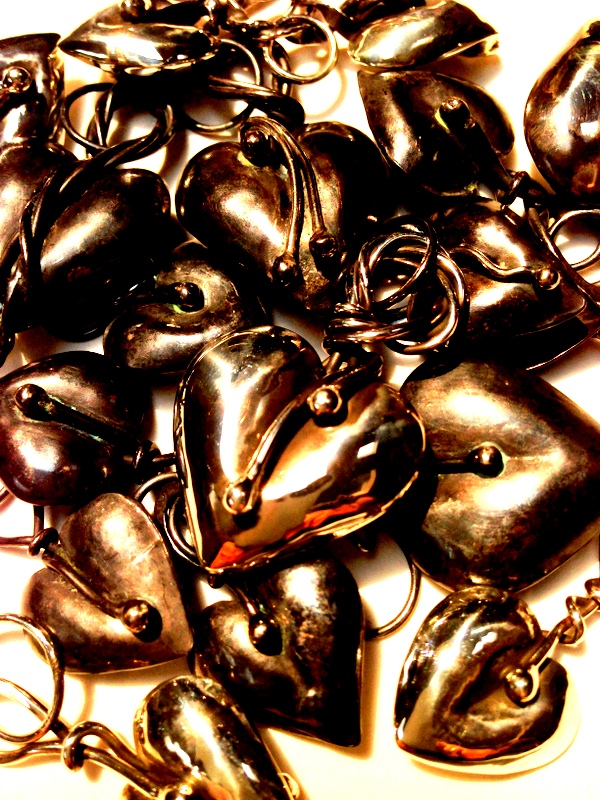 Gold Hearts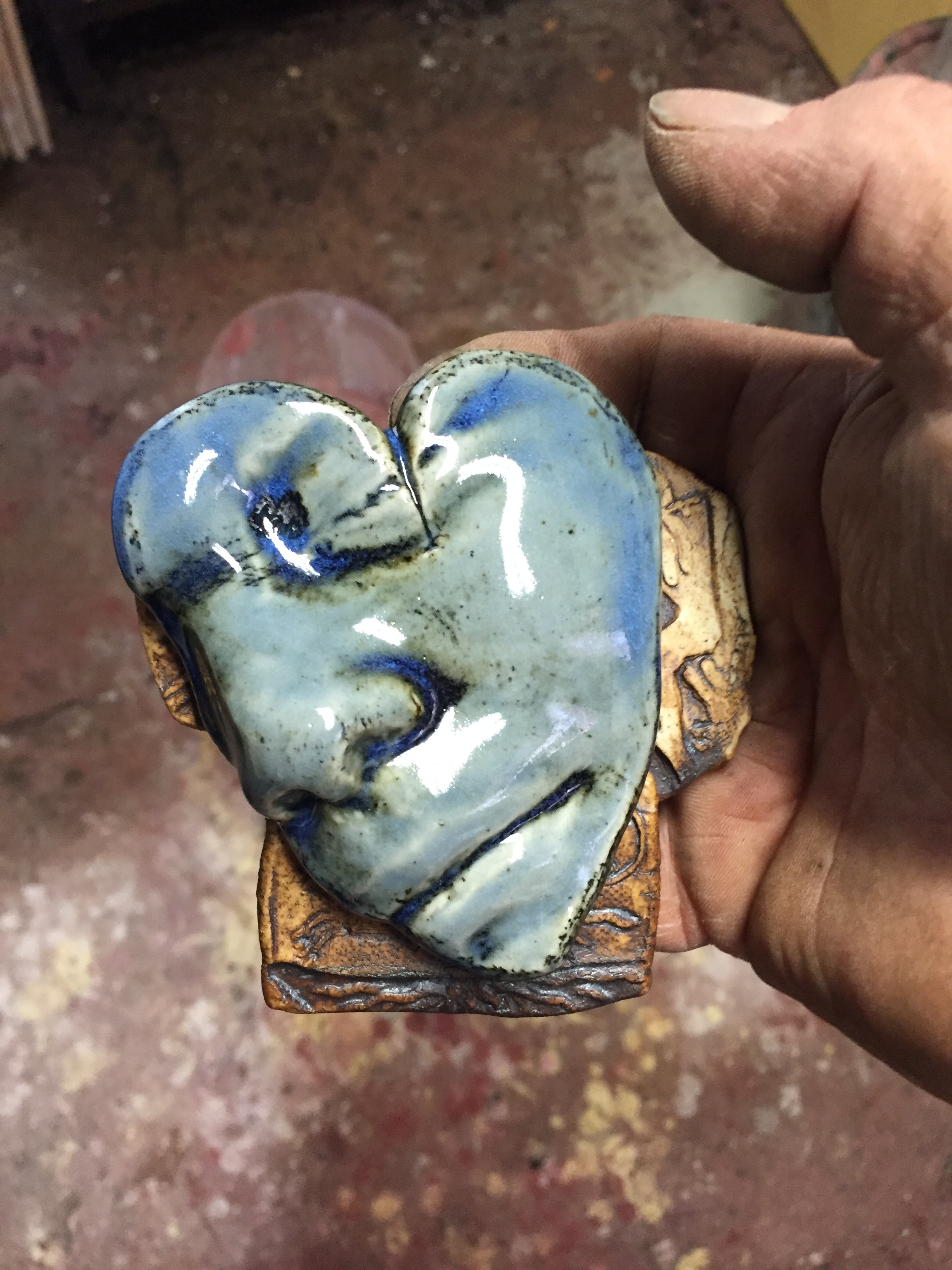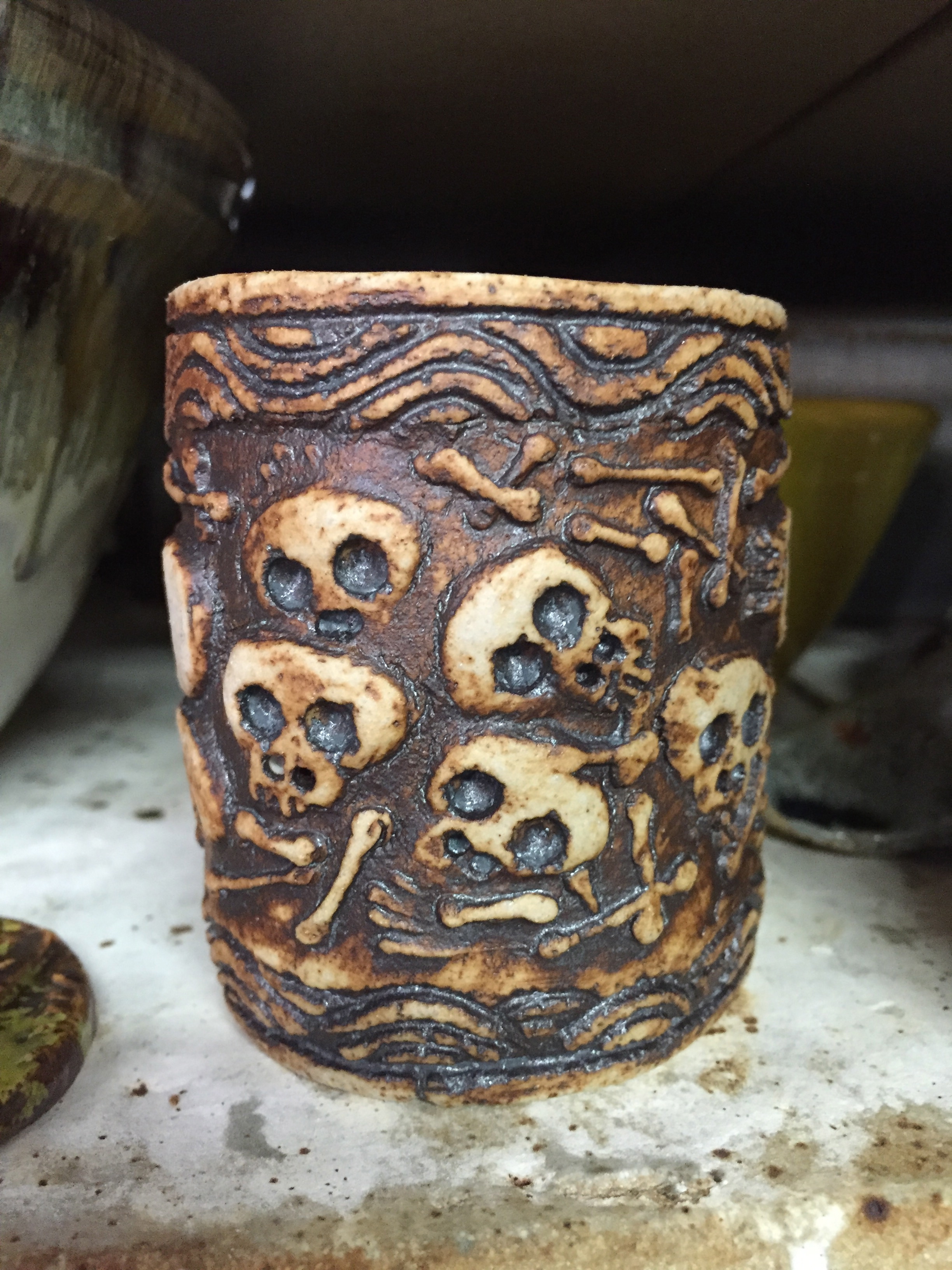 ceramic cylinder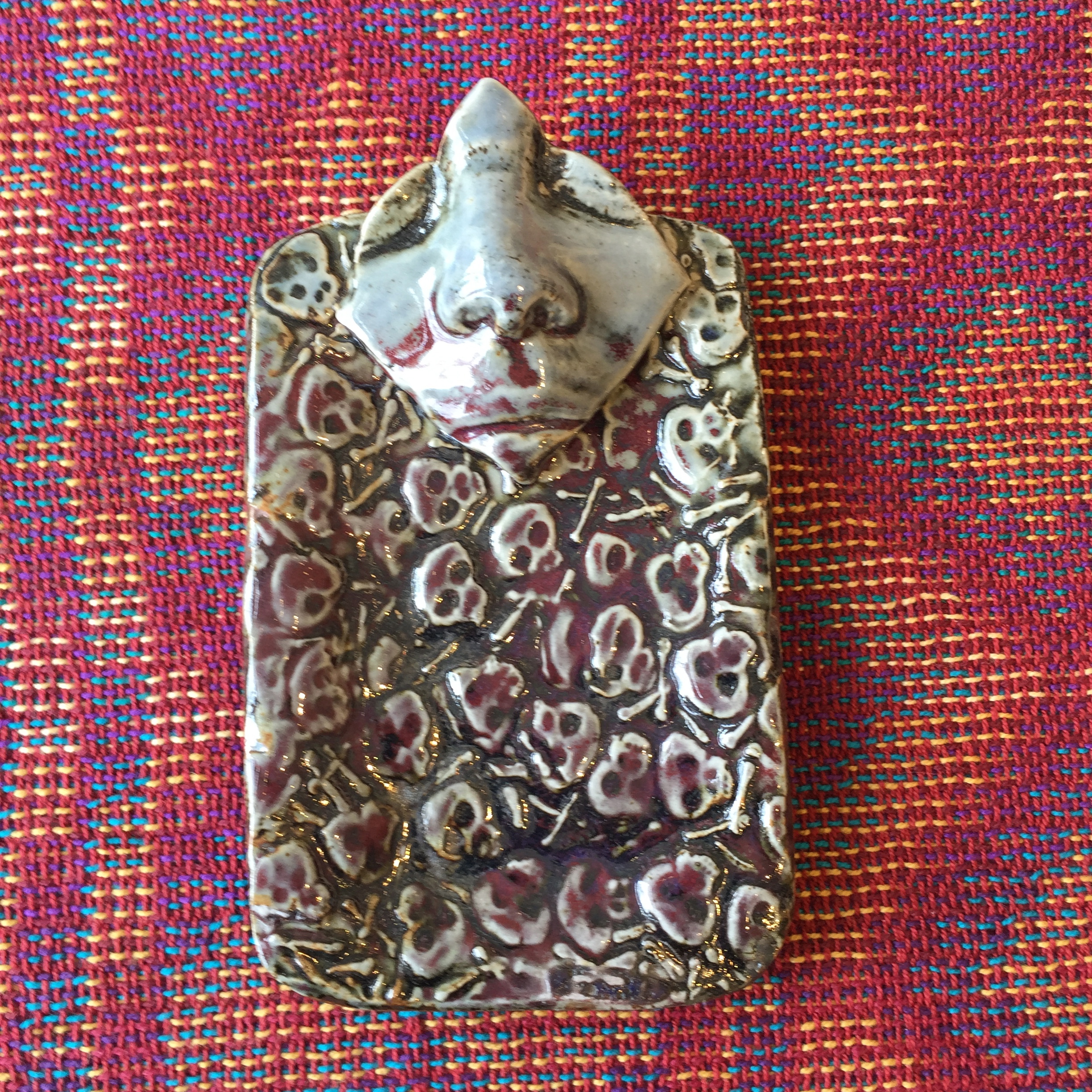 ceramic face and tray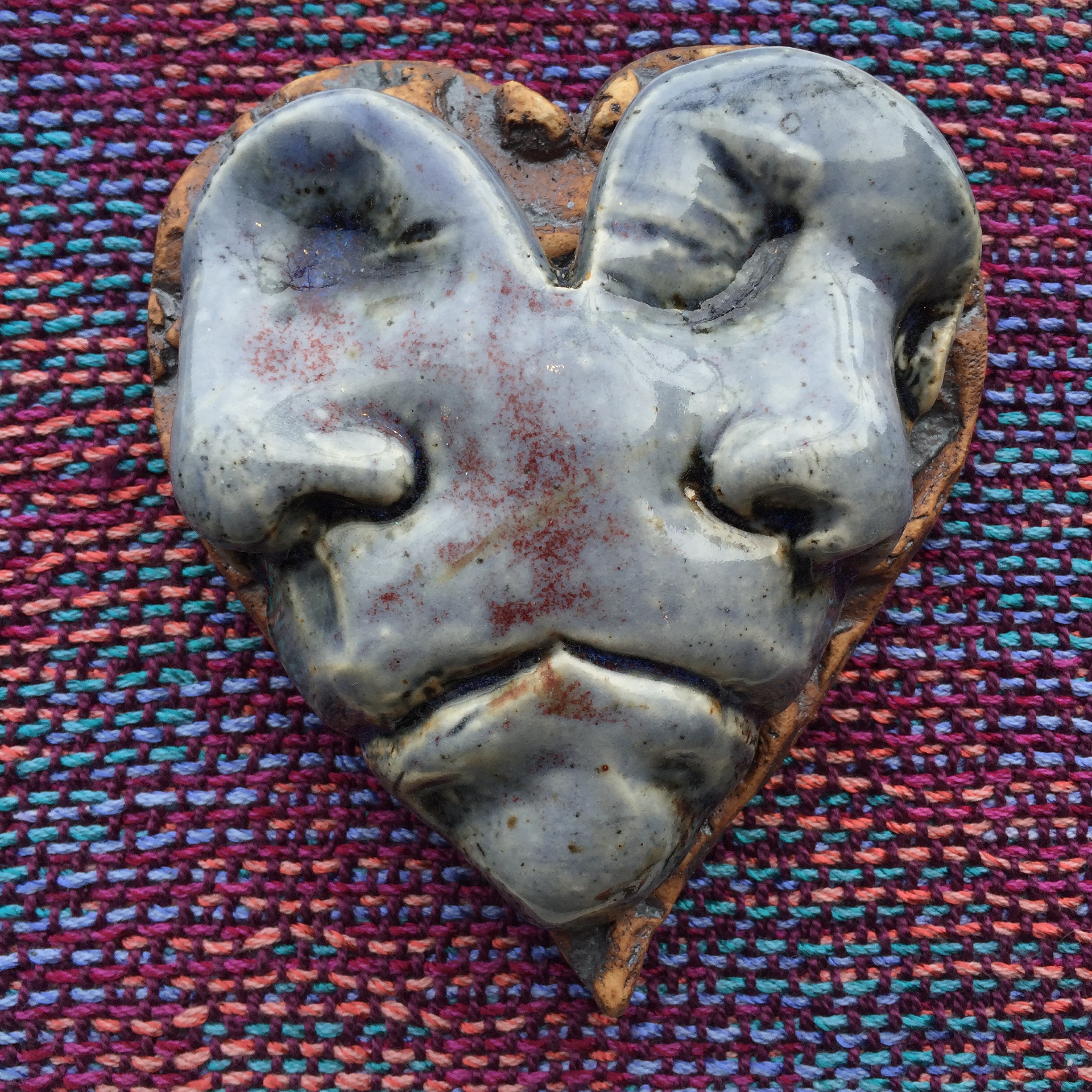 heart face
Hearts with text 1
Hearts with text 2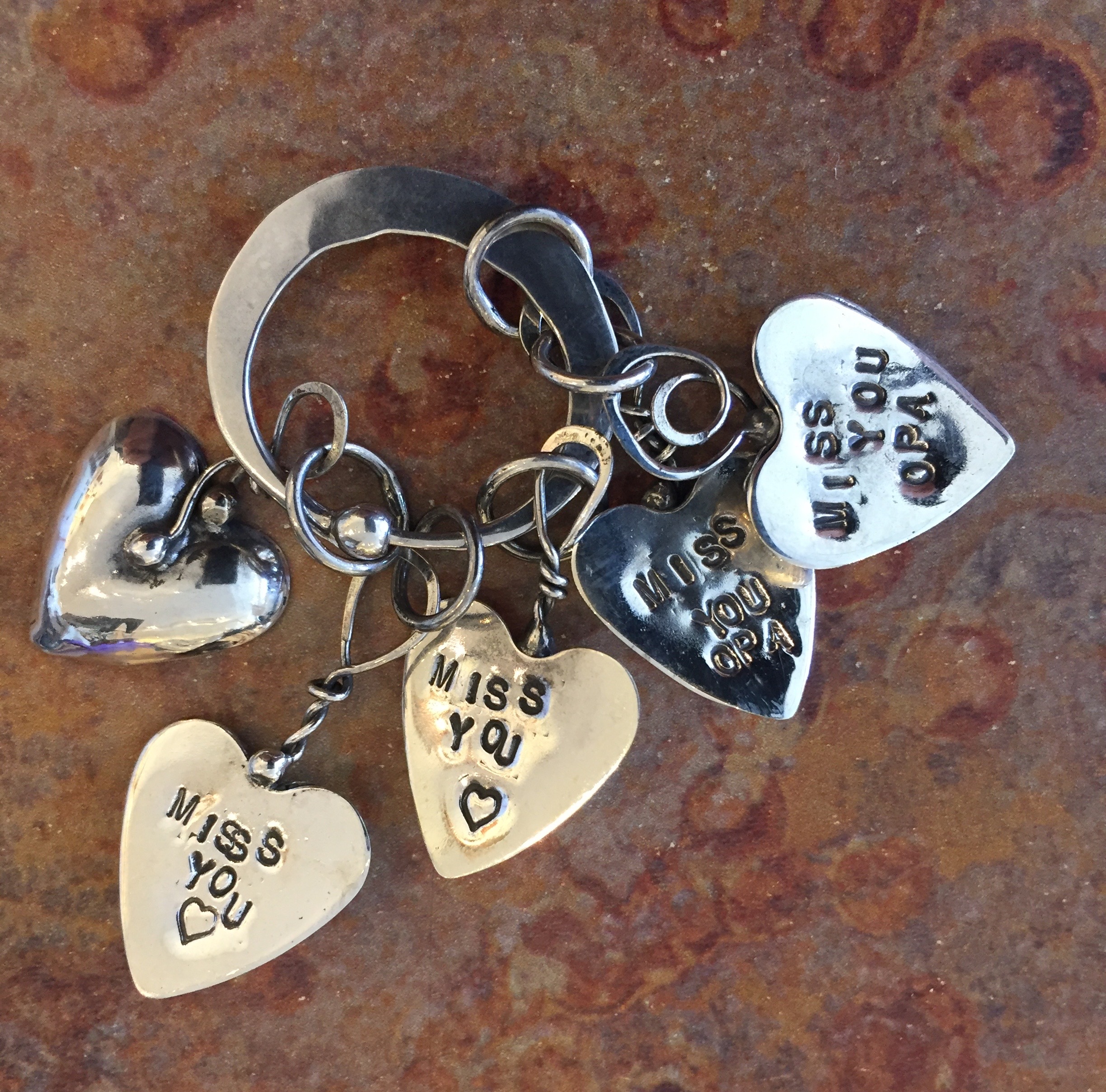 Hearts with text 3
Hearts with text 4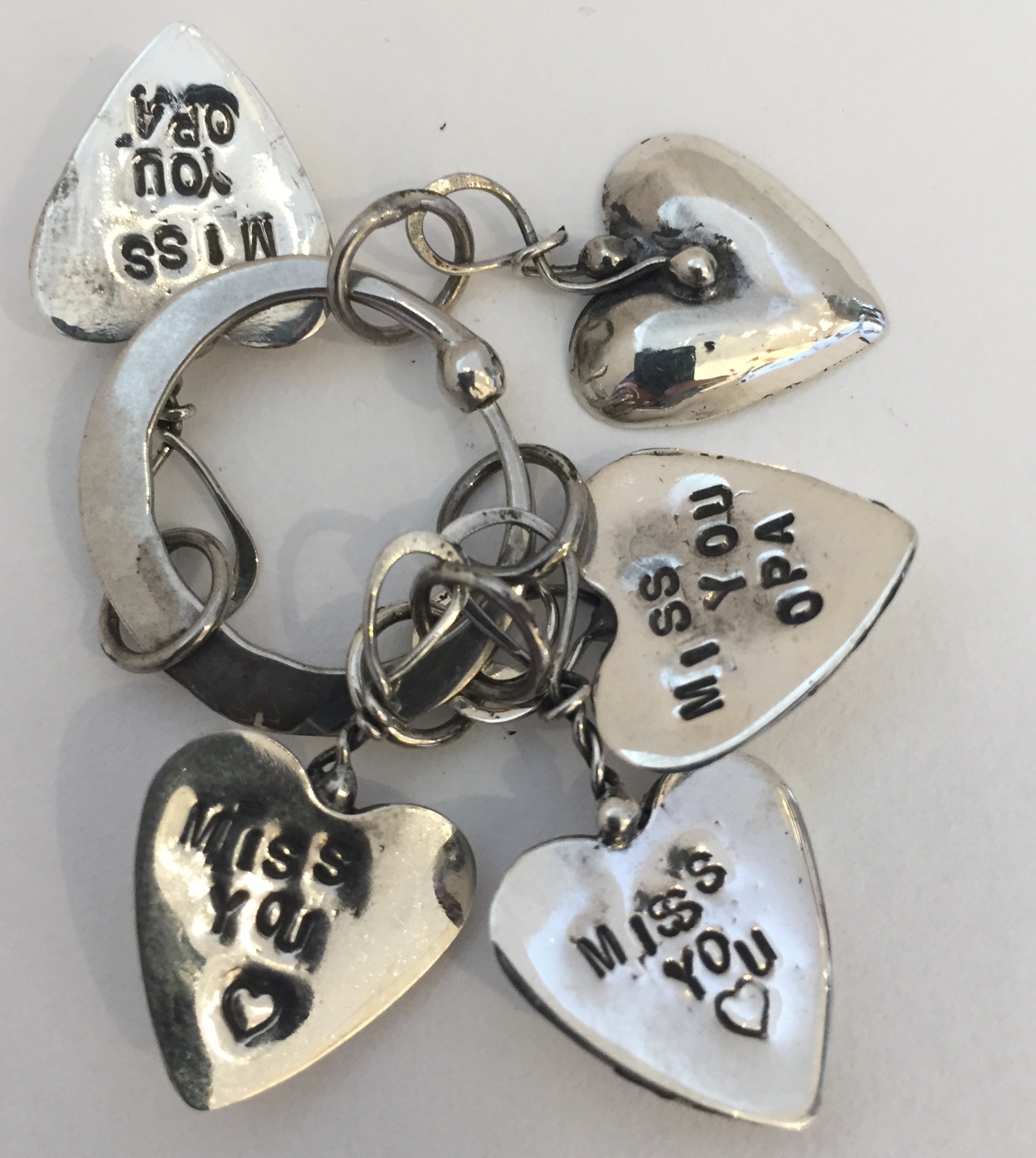 Hearts with text 5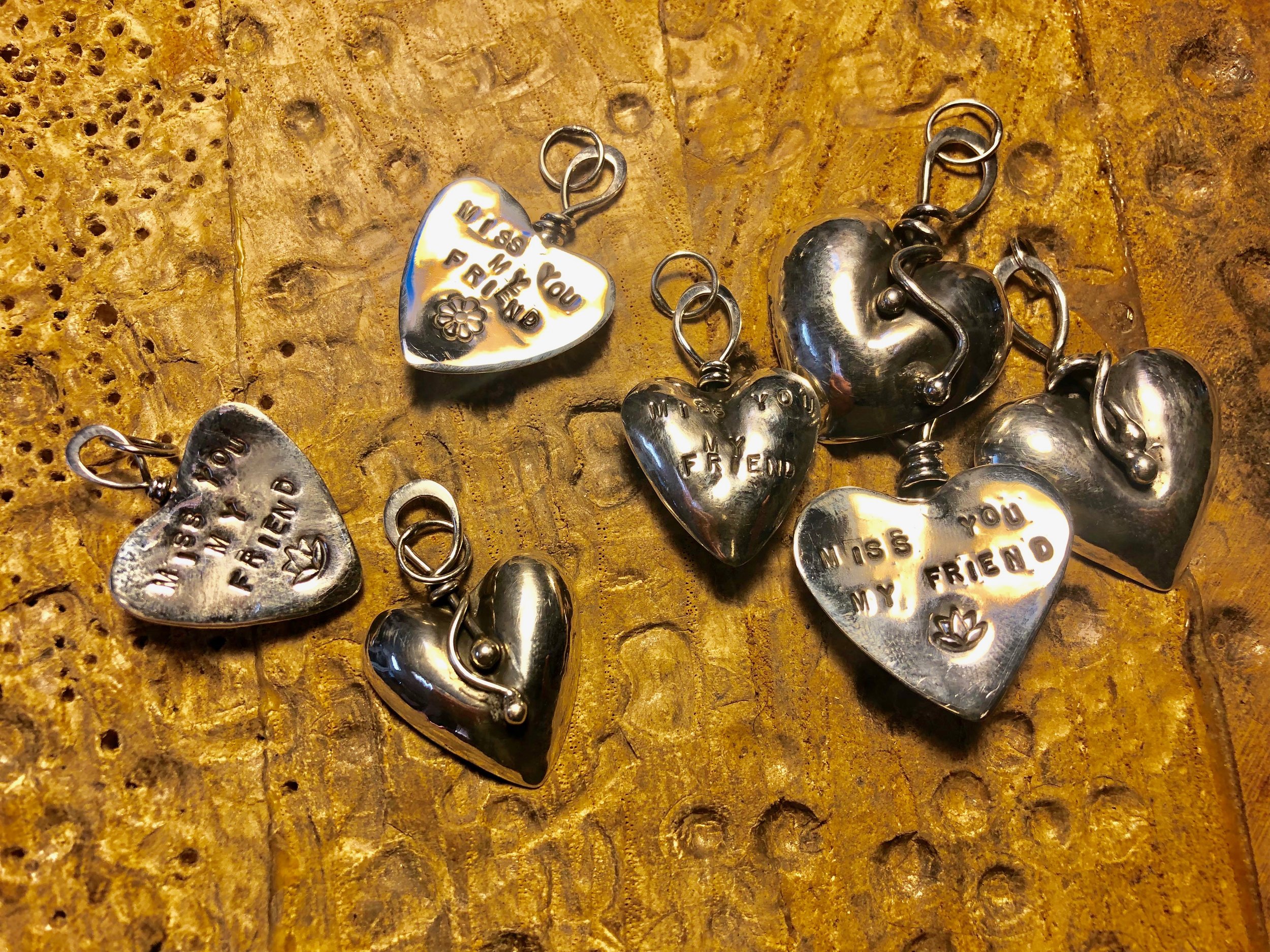 Flat back hearts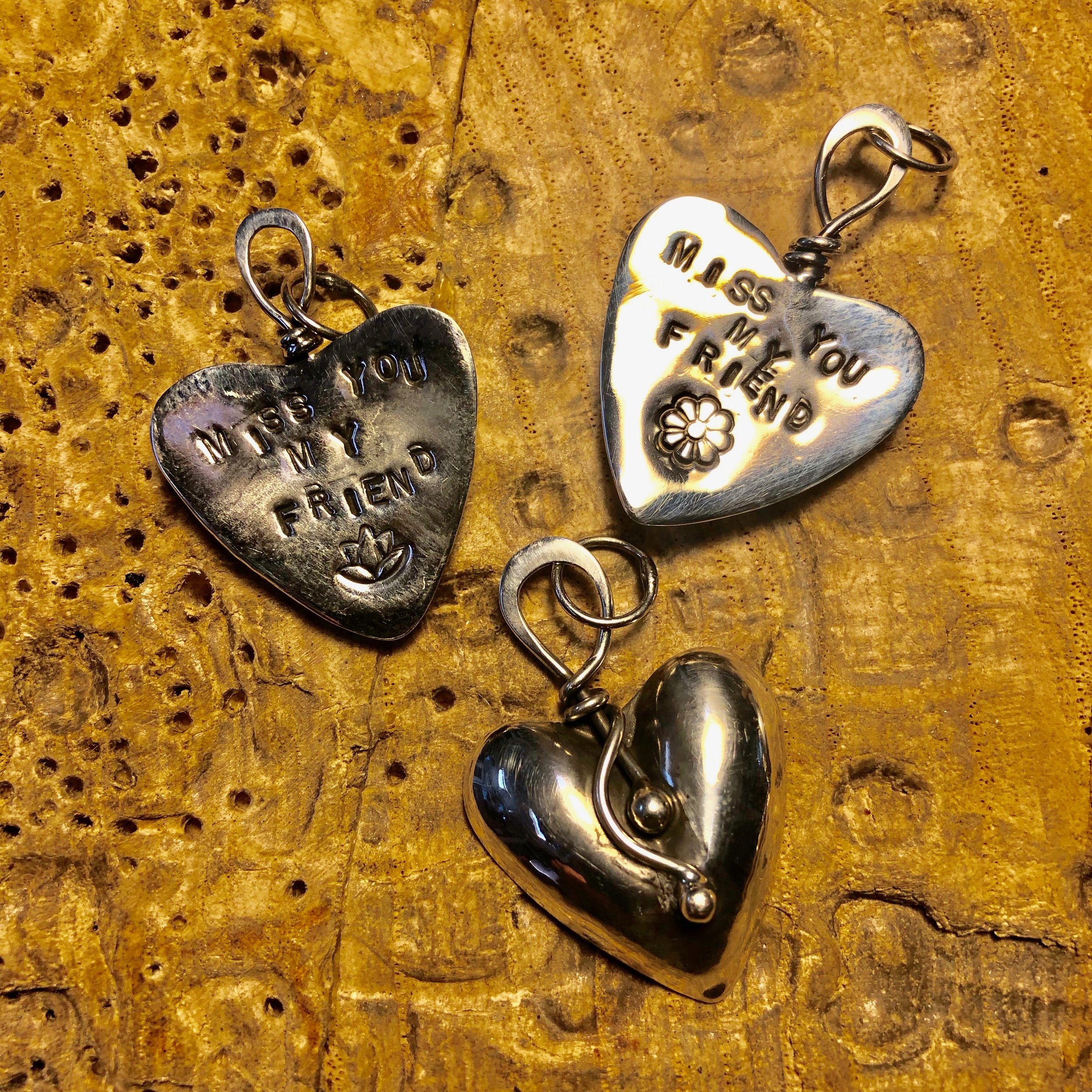 Flat back hearts
Silver heart and chain with peridot and coral beads
One of a kind. Can be ordered by request.
pair or hearts
winged hearts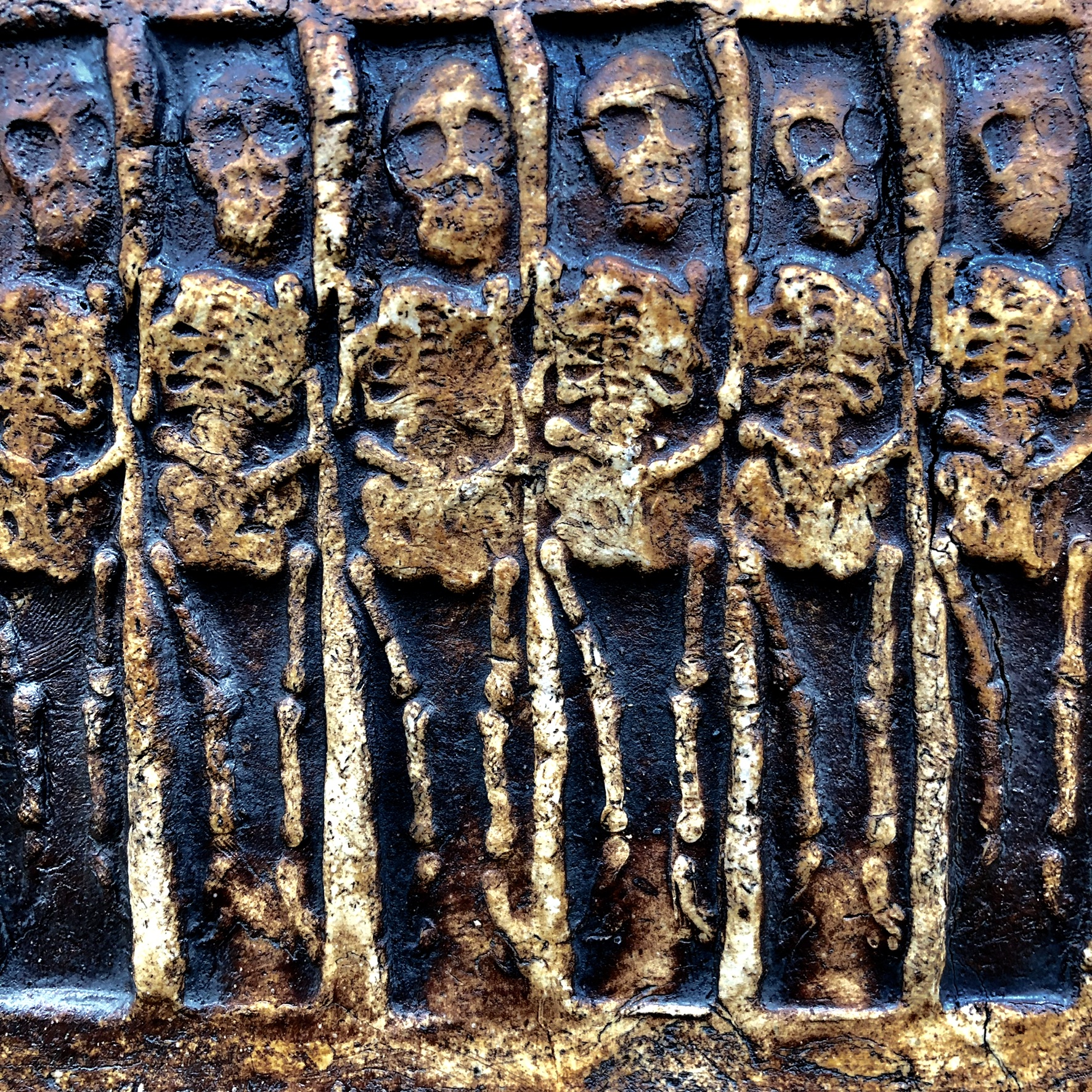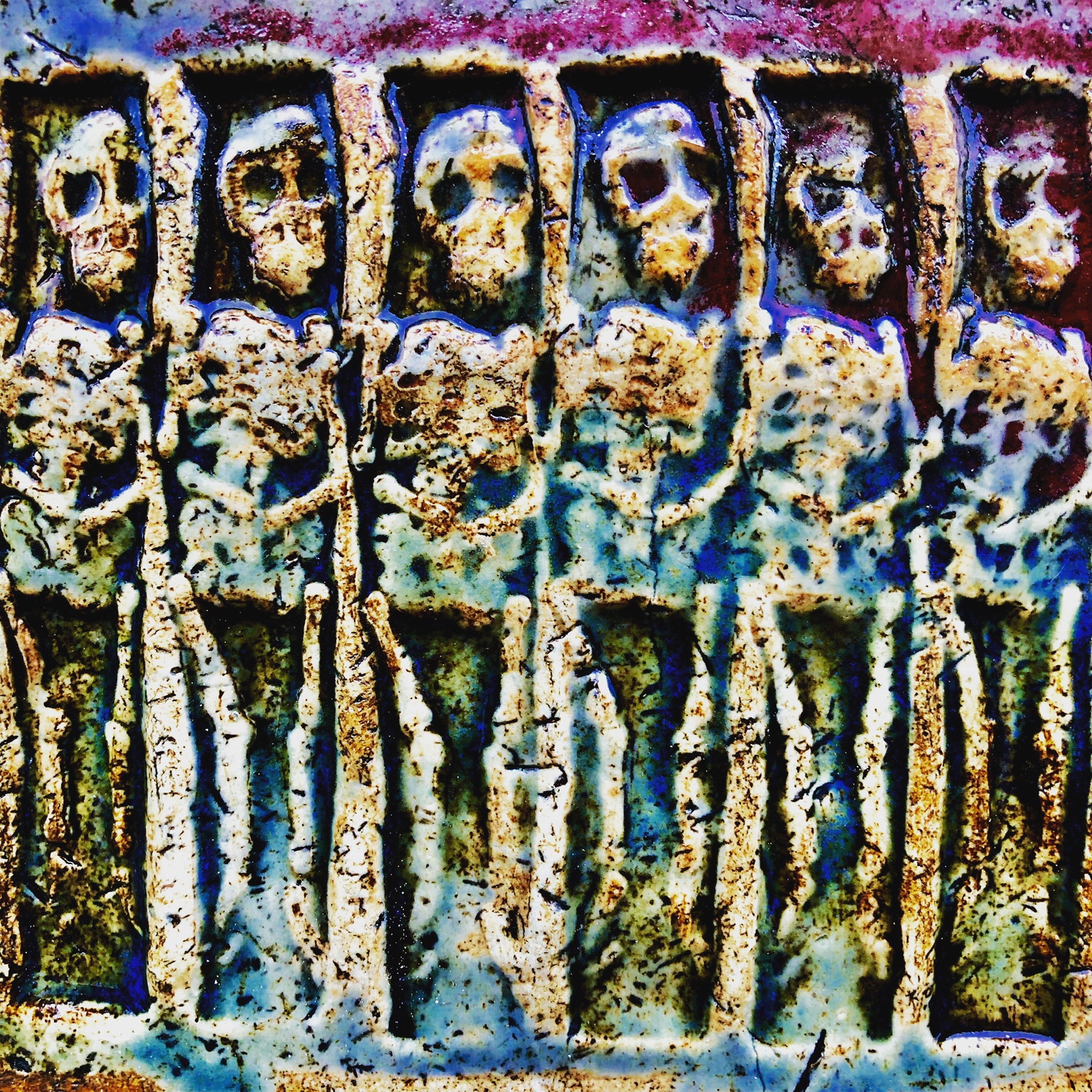 Lost bones in color
Ceramic tile
ceramic face
Simple Heart and Chain
Though this heart seems simple, it is not. Each heart has its own personality each heart has its own twist. The chain is made by hand, each link individually twisted and shaped with moonstone. Sold separately.
Winged Silver Heart and Chain
This one of a kind heart pendant and chain can be ordered on request. Made with hand-shaped antiqued sterling silver giving the effect that your heart has wings. The chain, sold separately, is made with antiqued sterling silver, peridot beads, and smokey quartz.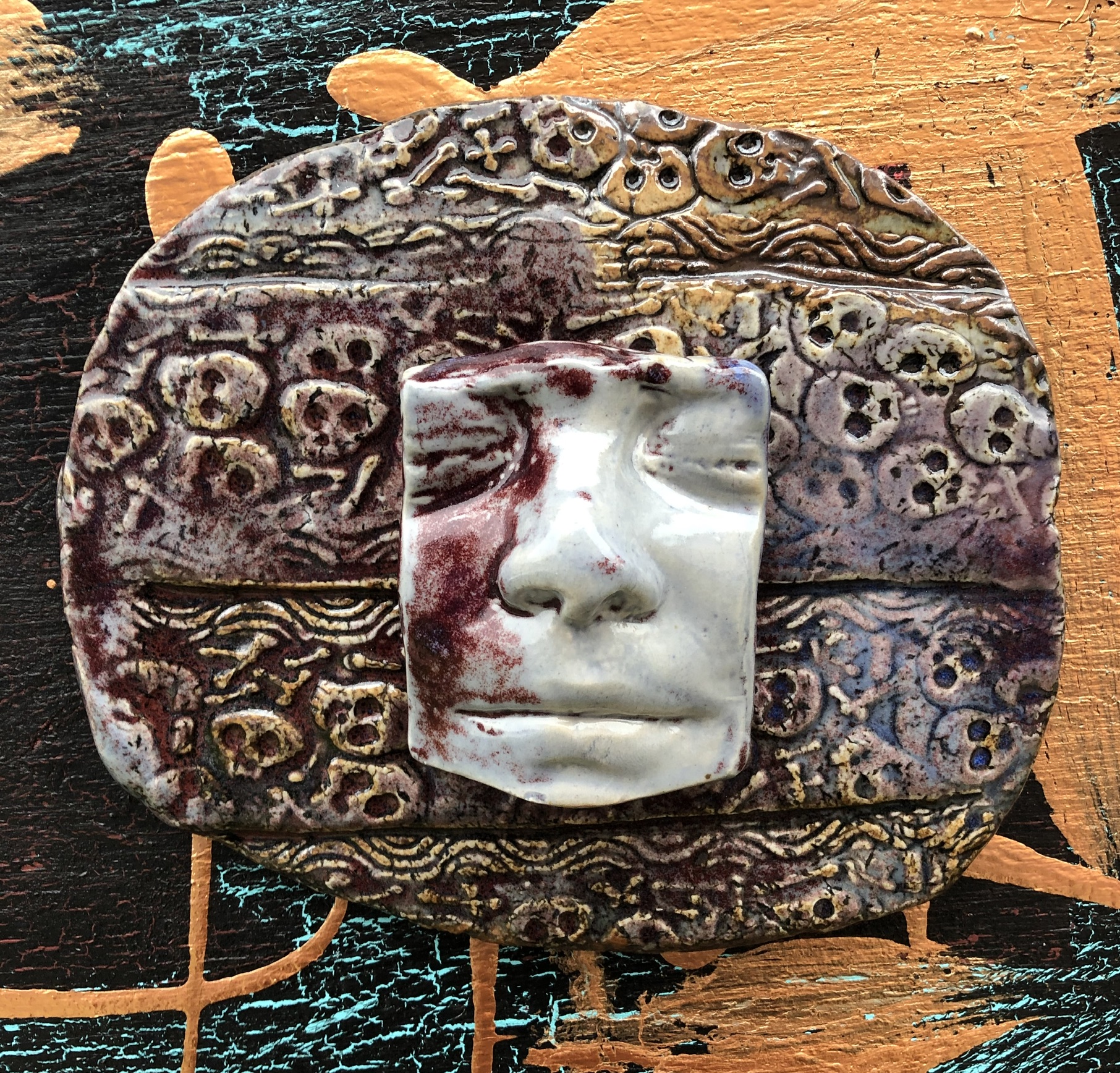 Dia Del Los Muertos Drummer with Hearts
Small ceramic tile 1 inch X 3 inchLike much of my jewelry, my ceramic art is made as one-of-a-kind pieces or in a series of designs. All made just little different. Send me a message to inquire about purchasing one of my ceramic tiles, cylinder bowls, or mosaic wall art, along with an assortment of options.
Hearts and Hoop Earrings
Silver Half Hearts
silver half heart charms or small pendents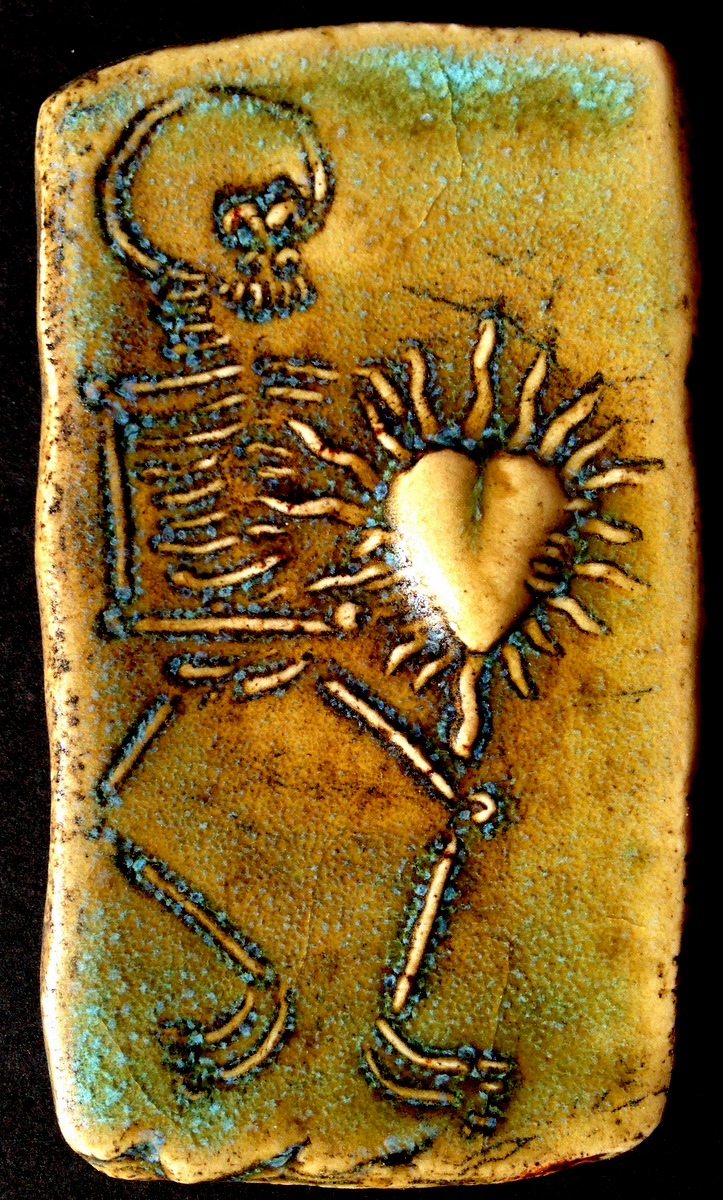 Dia Del Muertos chasing heart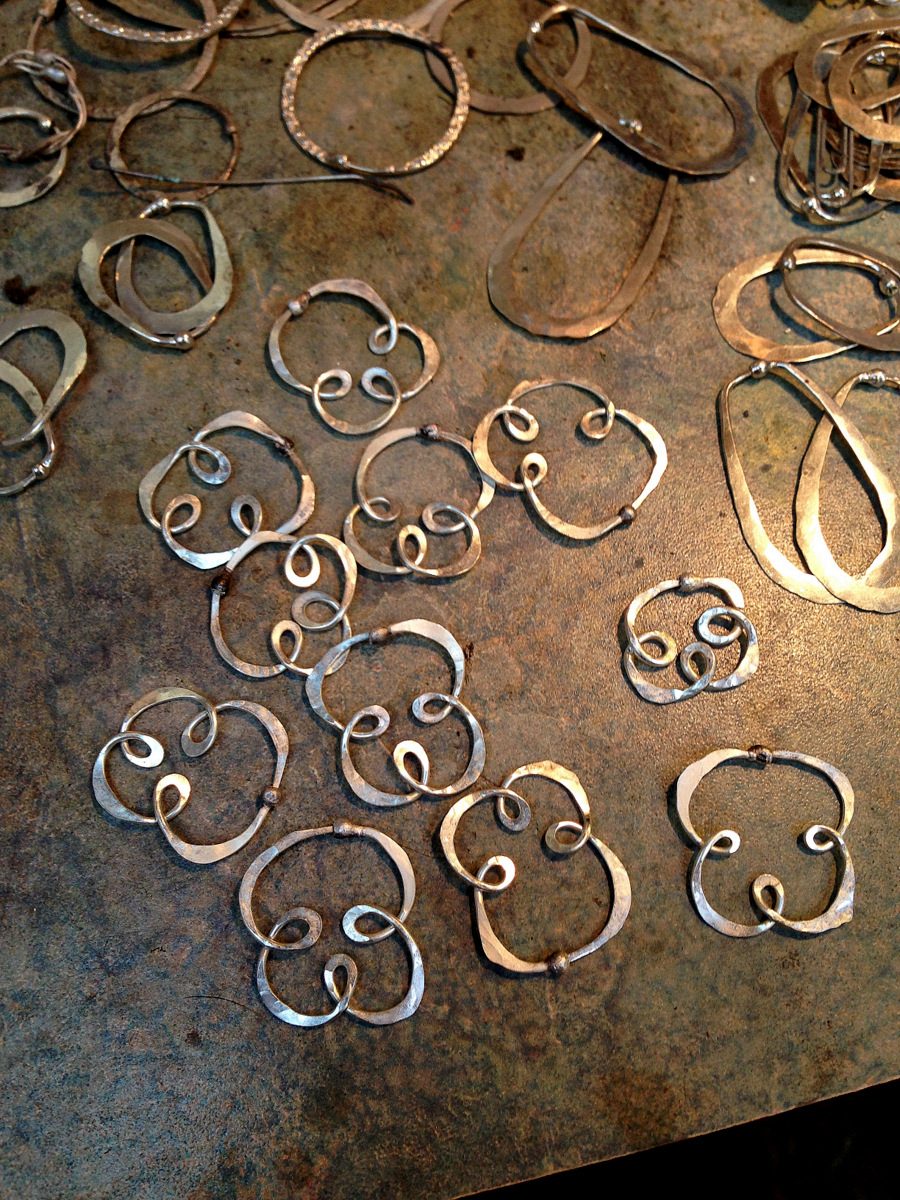 Sterling Silver Earrings Curly ones
I was just in one of those moods I've made them a few times more work then I like to put into a small pair of earrings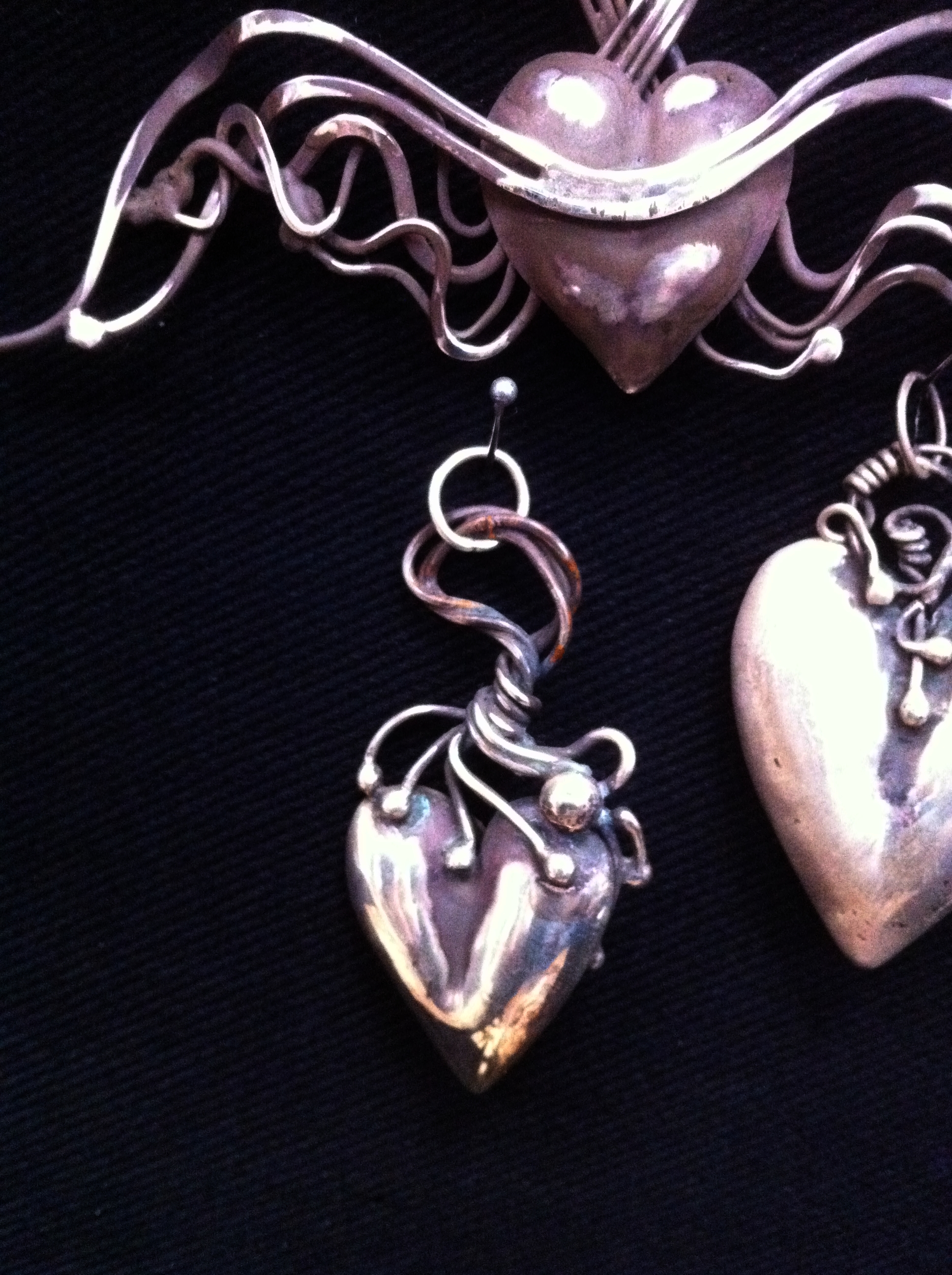 Silver Heart painfully twested
Heart made 15 years ago in a series of maybe 10 or 12 I don't remember but always wanted to make another 1 again some day I will
Heart with a Pearl
A specialorder for someone who had a love for pearlsI also love pearls that's probably way I had made the heart firstorder came later when the women fell in love with the heart in thedisplay case
Sterling silver heart
One of many free formed heart shapes drawn on a piece of paper or on the silver its self and cut out with a pair of scissors
View of the Bay
Ceramic tile with mosaics installation on a larger wall
Sterling Hoop earrings
Hoop earrings I made for over 40 years all sizes and some other shapes depending on what mood I'm in.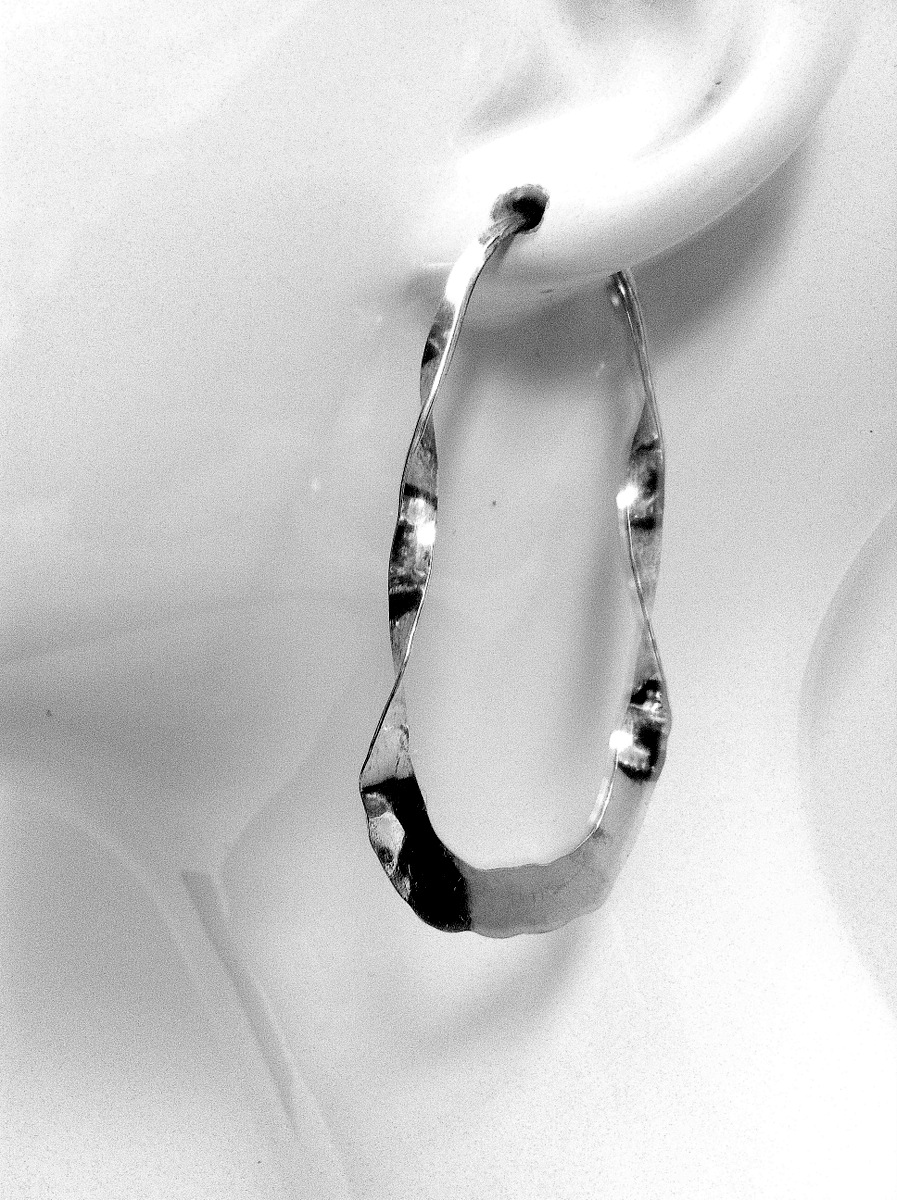 Twisted oval earring on mannequin
Just an oval earring with a twist in it adds some reflections to them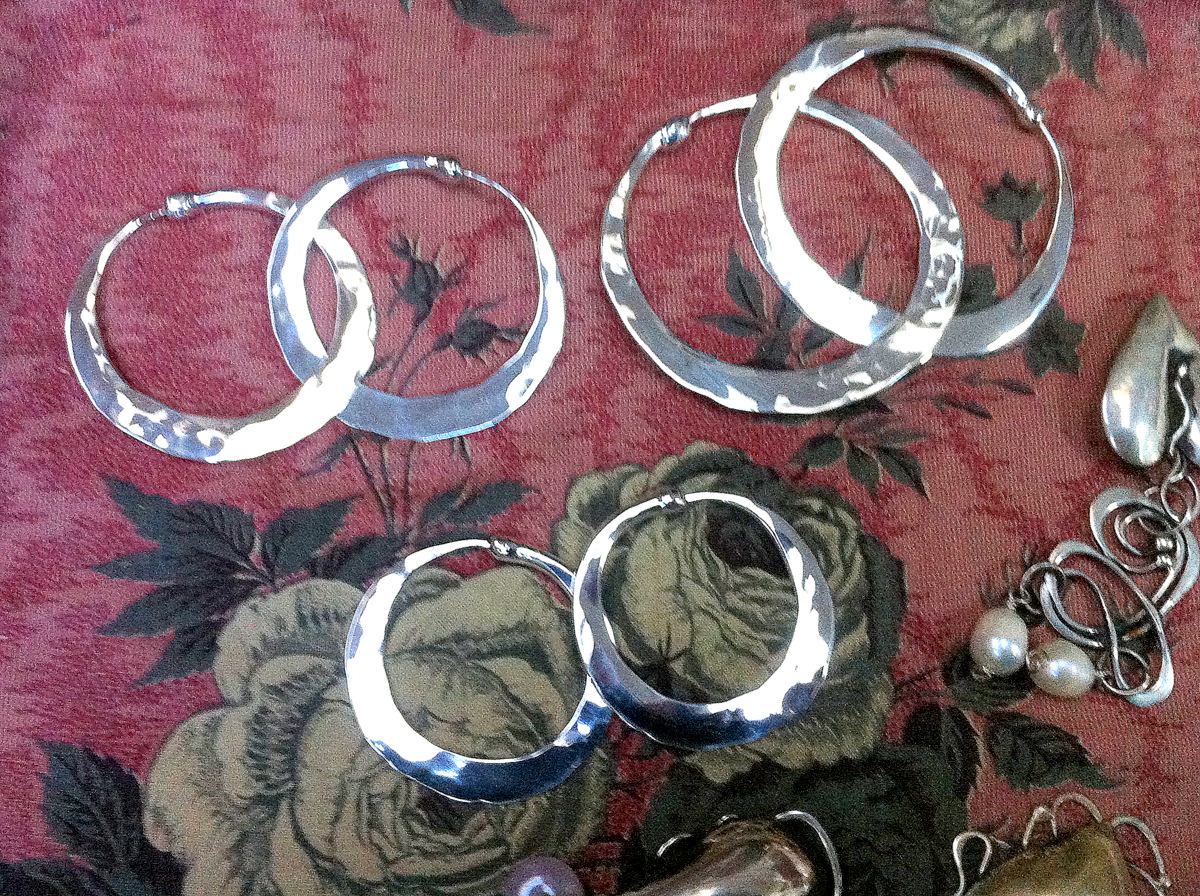 Silver Hoops
more hoops hammered and polished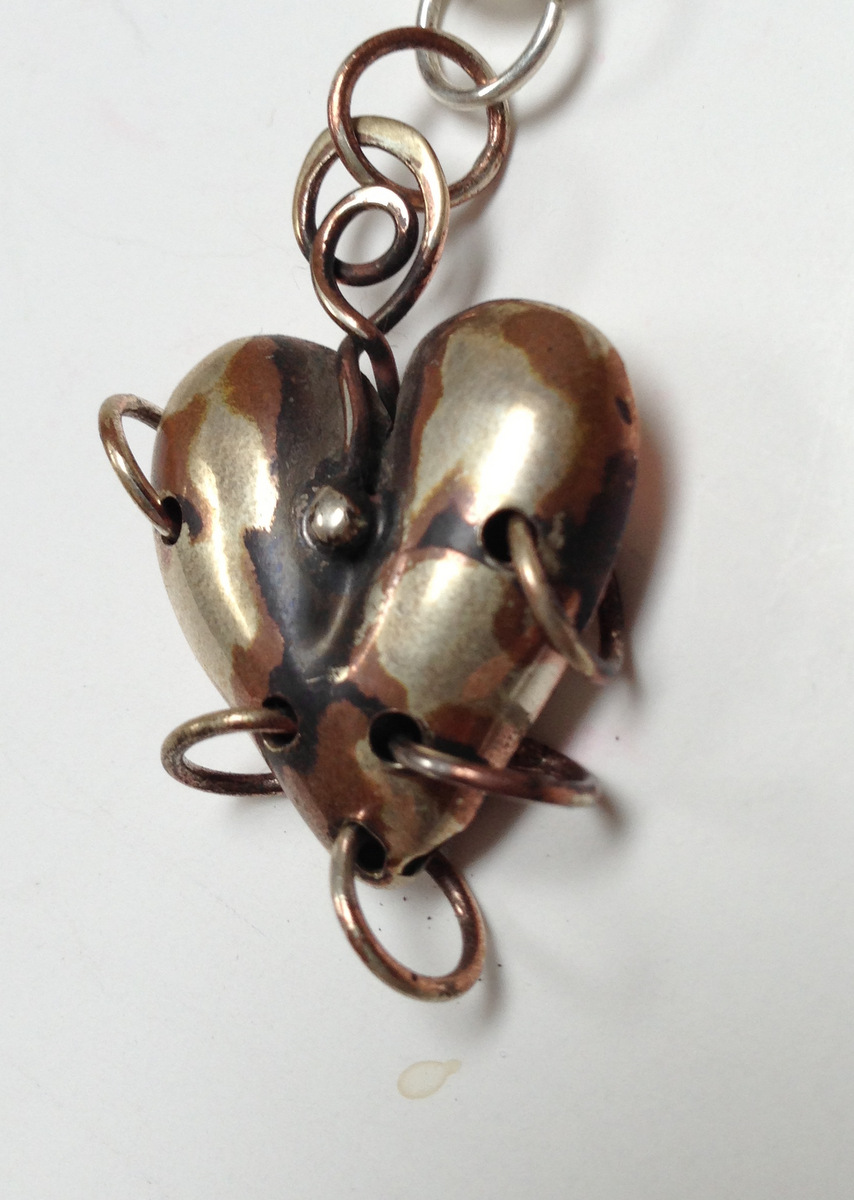 Silver Heart with Piercings
Heart with piercings 5 in total done more with beads hanging from them also bone skulls
ceramic face
Ceramic Faces Mi Familia
Ceramic faces mosaic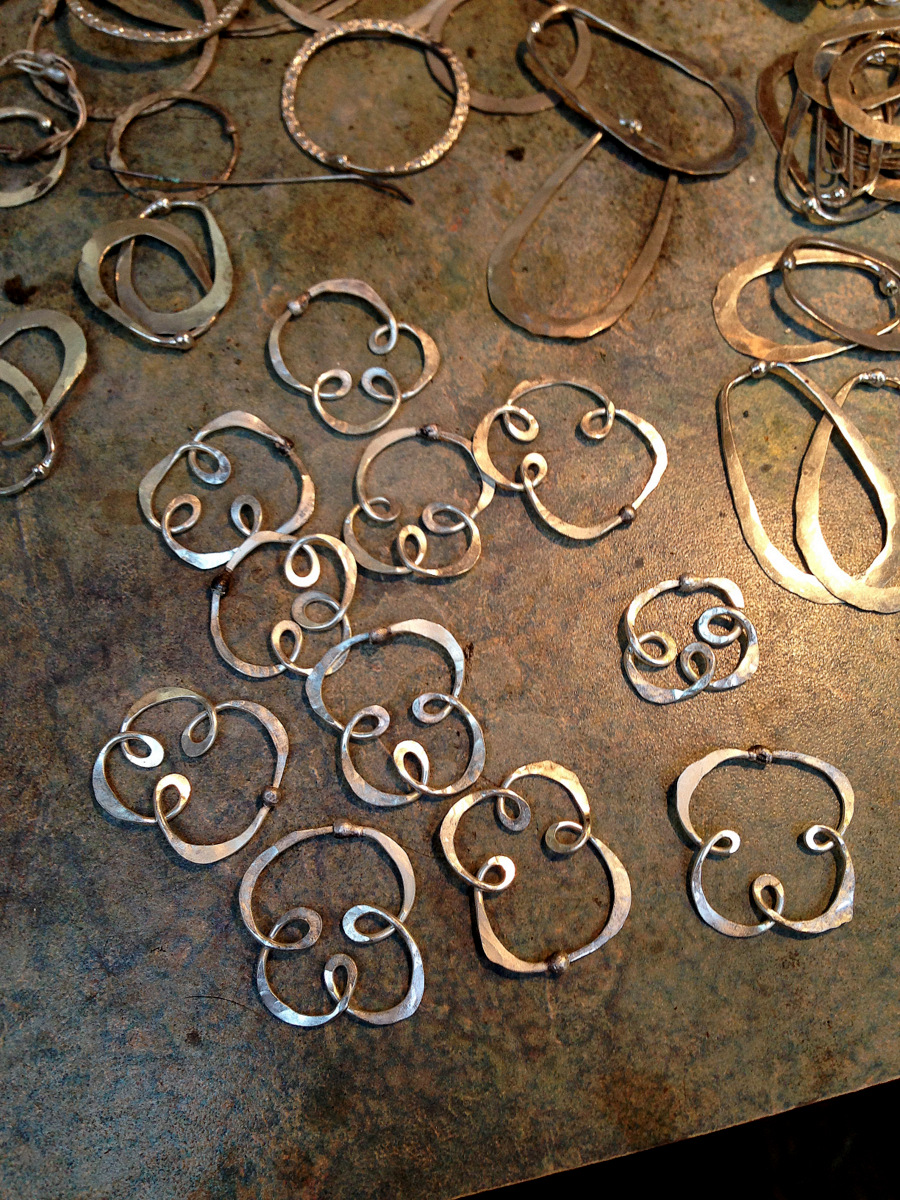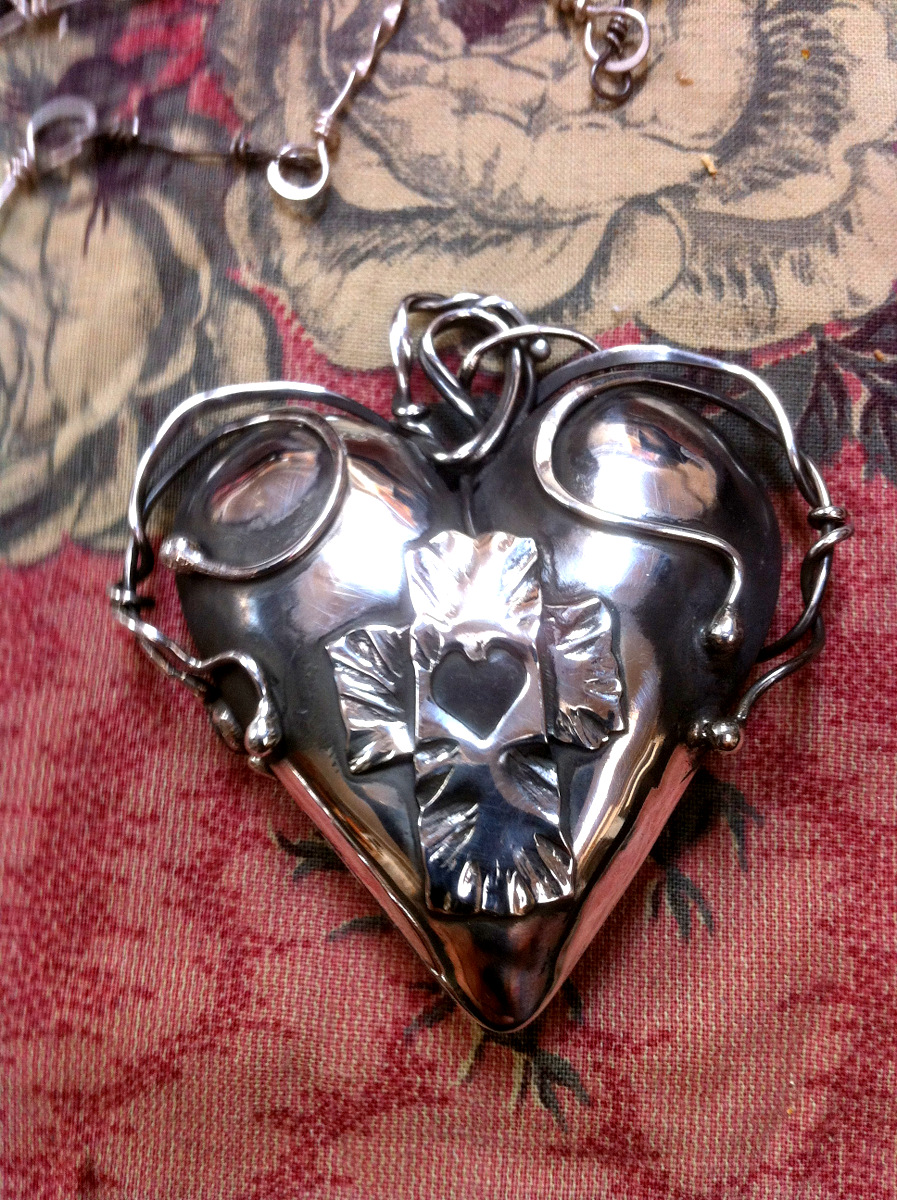 Silver Heart With Cross
Silver Heart with cross and little heart in the center of it
Silver oval and round hoop earrings
more earrings and more sizes
Dia Del Los Muertos ceramic mosaic
Half Hearts and links of chains
pieces and parts for a chain with lots of hearts hanging on it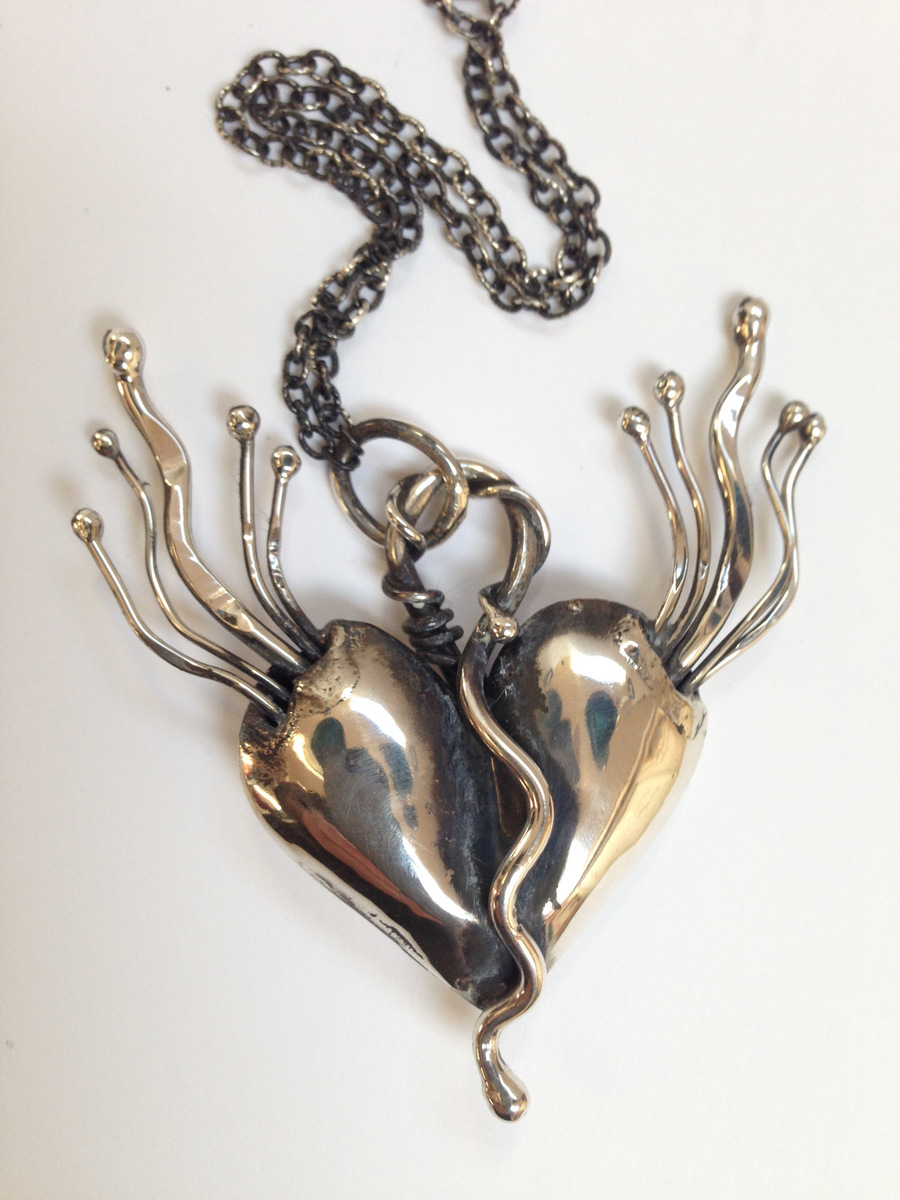 Silver Heart with wings
Or winged silver heart how ever you wish to look at it one of series 
Silver Hoop Earrings
more hoops of different sizes
Screwed Heart
Silver Heart with a copper flash and screws different sizes
Ceramic Mosaic Wild Life Squared
squared tile mosaic of birds and dragonflies wild life in general
Silver Heart and Chain with peridot beads
Winged heart with chain and a story to be told one day when I have more time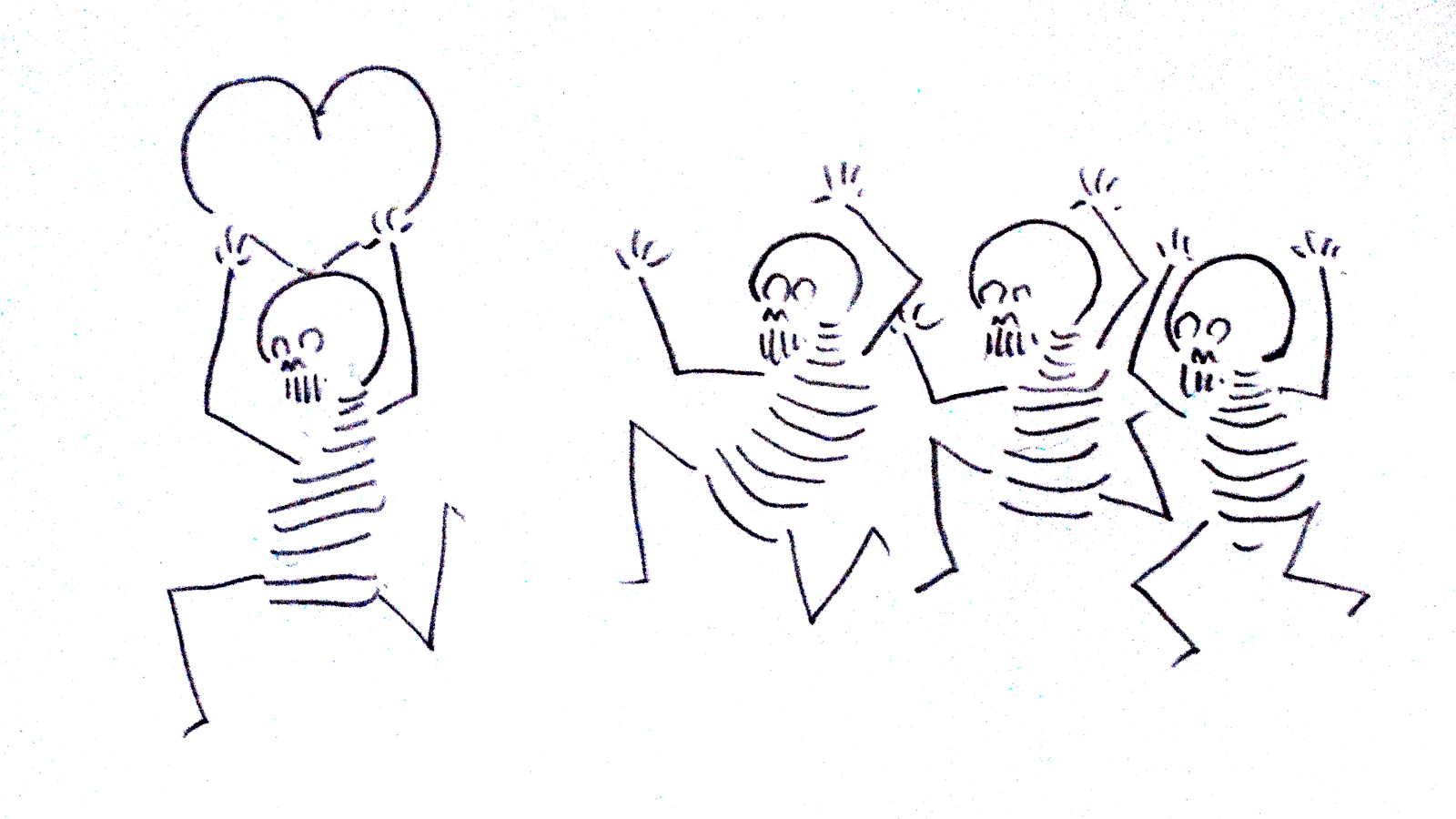 Chasing Heart
The term chasing to a silversmith is to hammer or shape metal and so I make silver hearts by chasing silver into hearts the drawing I made just seem to fit the term.The history of the drawing is that one day working in a gallery were my work was on display I would sit and draw this day I was drawing my favorite little quick sketch skeletons and this one was one of series of drawing.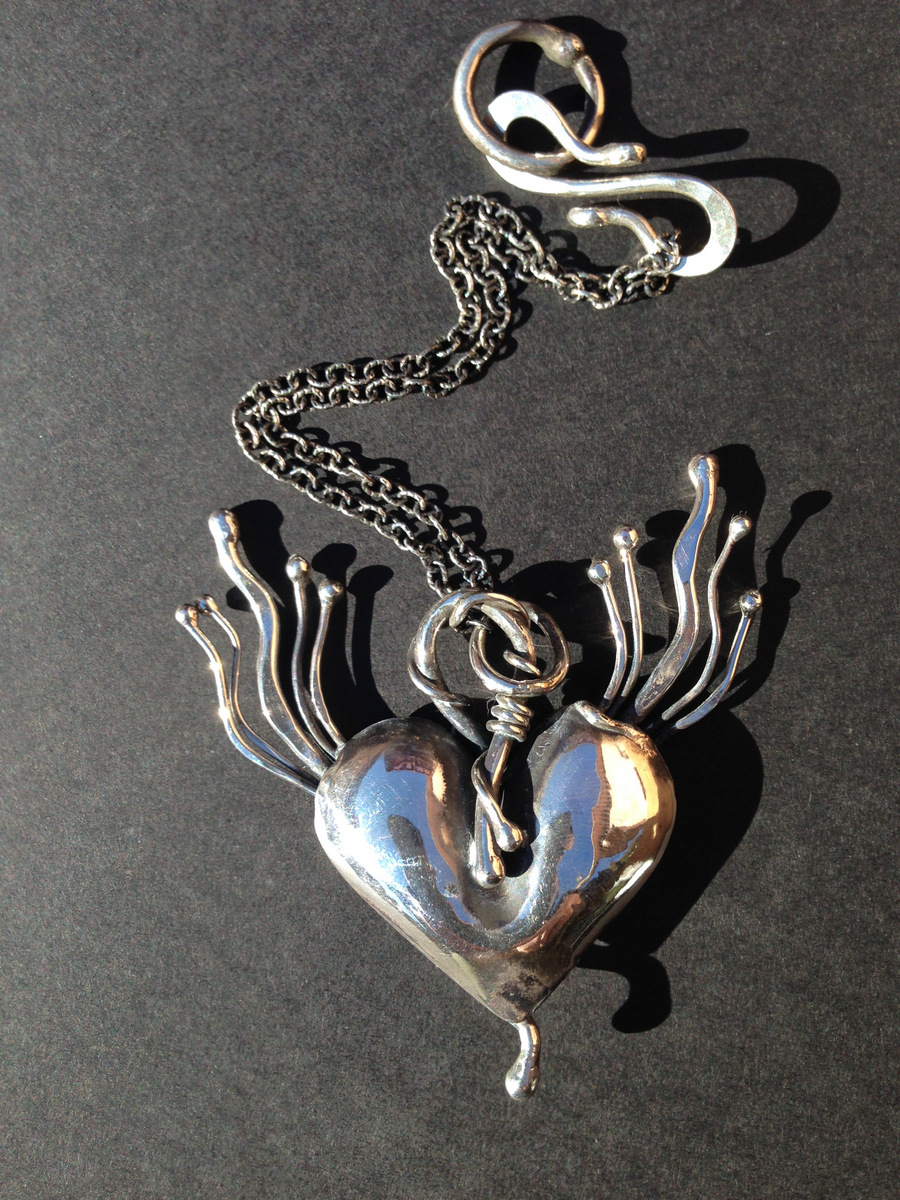 Silver Winged Heart
Silver Heart with twisted arms that hold forever
Images of You in Blue ceramic mosaic
Silver heart on a silver leaf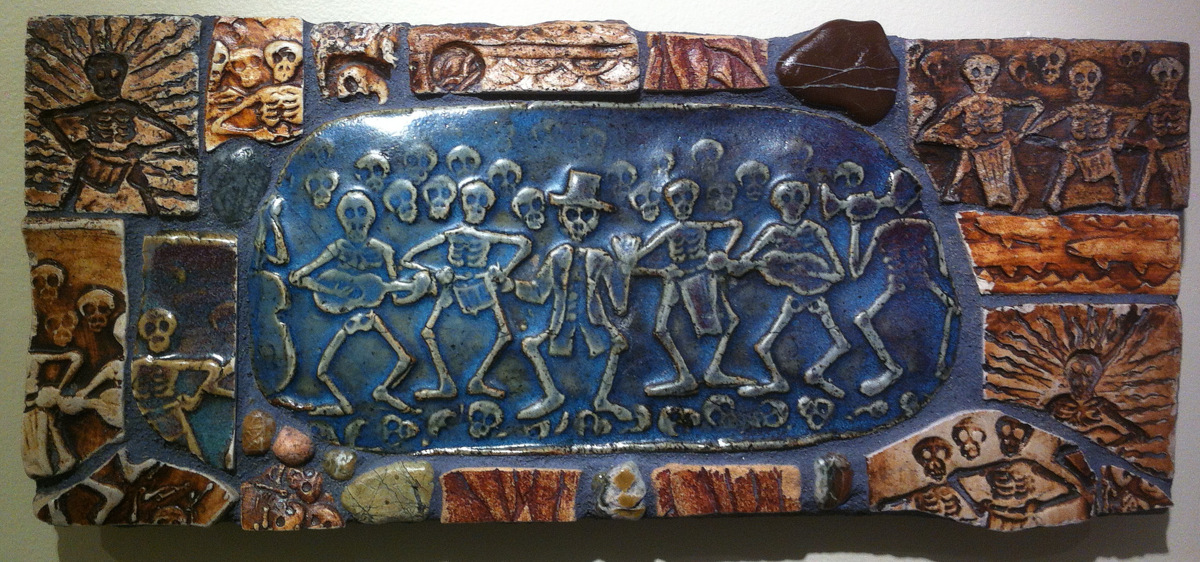 Dia Del Los Muertos ceramic mosaic with rock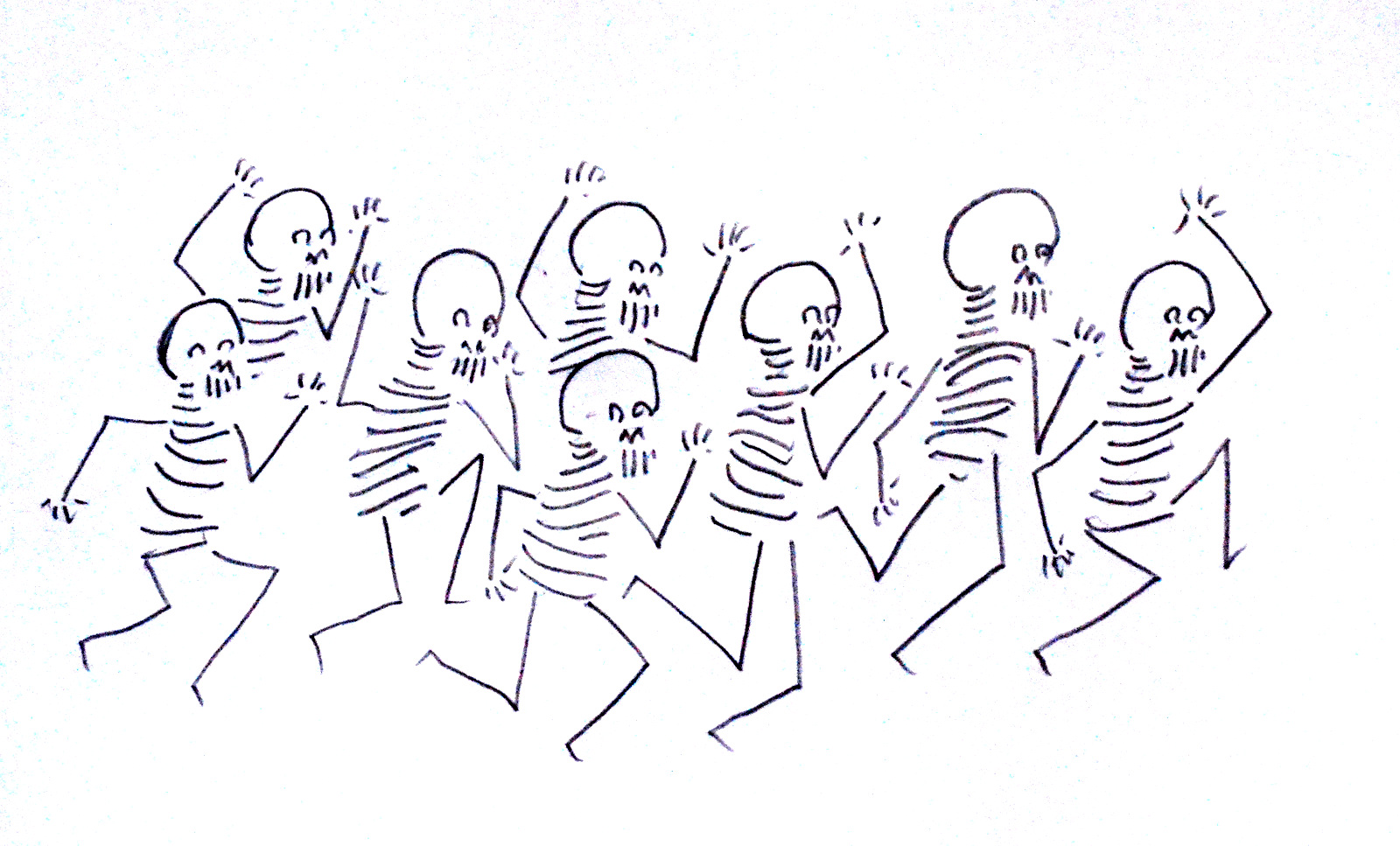 Chasing Skeletons
Silver oval earring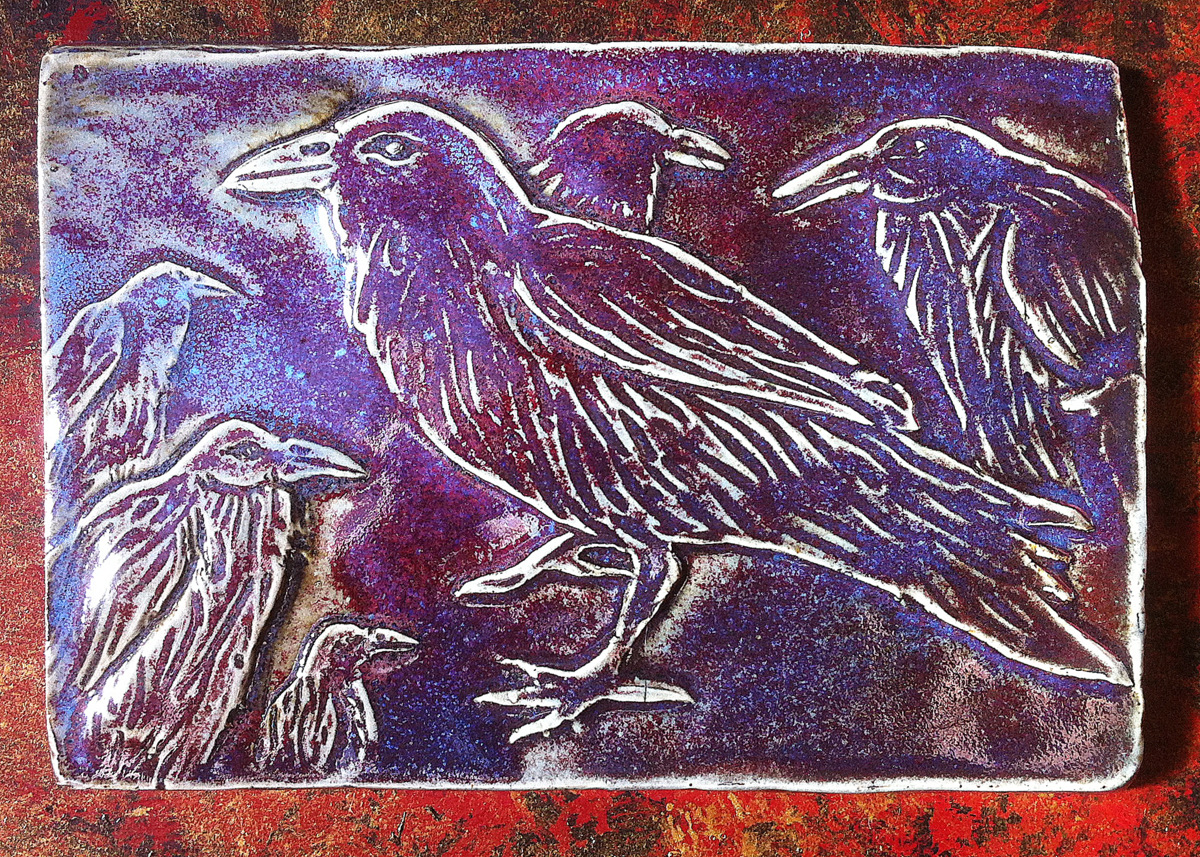 A Murder Of Crows ceramic tile
exploding heart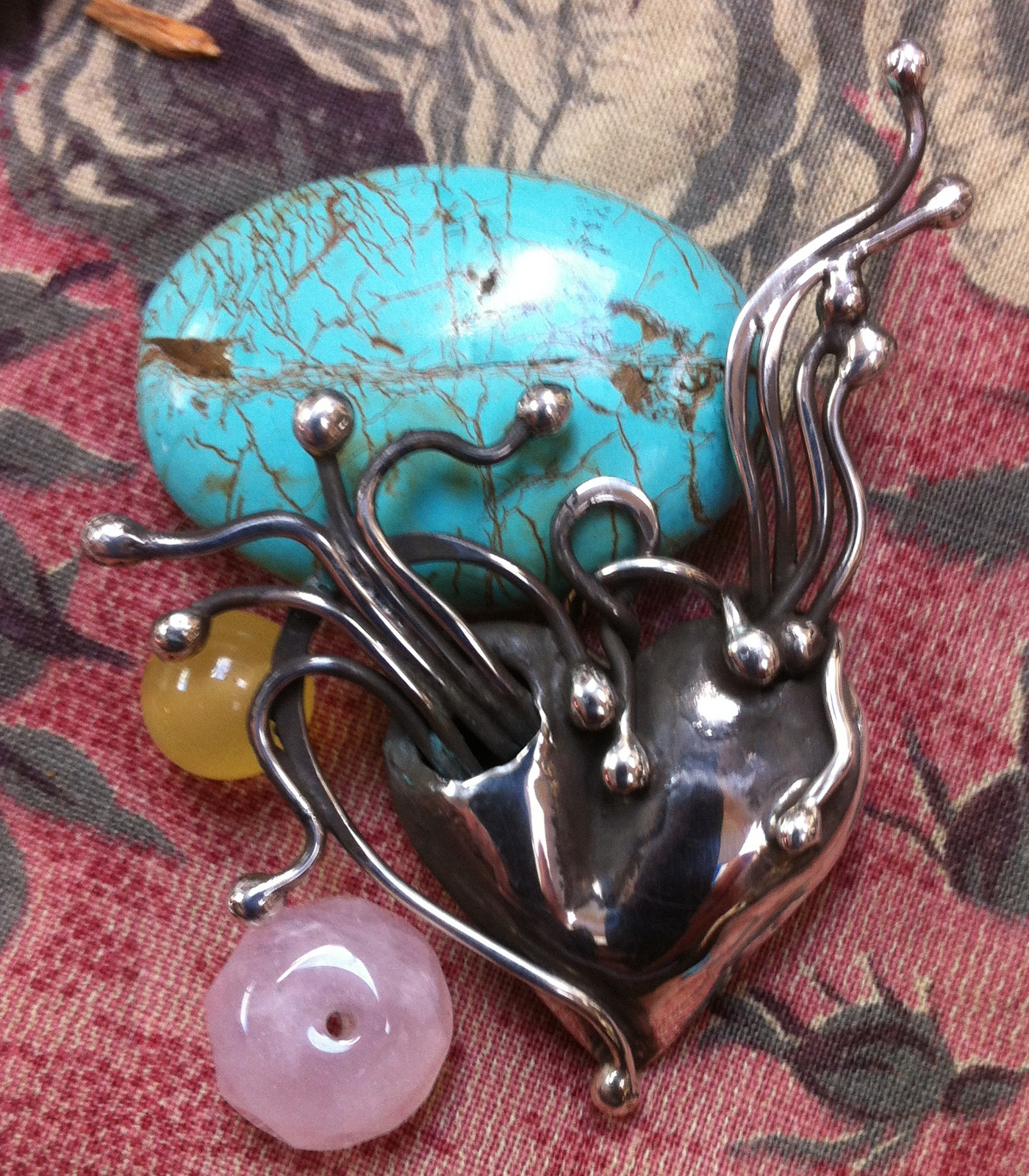 different view of a exploding heart
One Black Torso Heart
heart face
Chasing Hearts hearts and skeletons
heartface
Three Faced Drummers unfired ceramics
Fish Mosaic
Ceramic Face Mask
Silver Hoop Earrings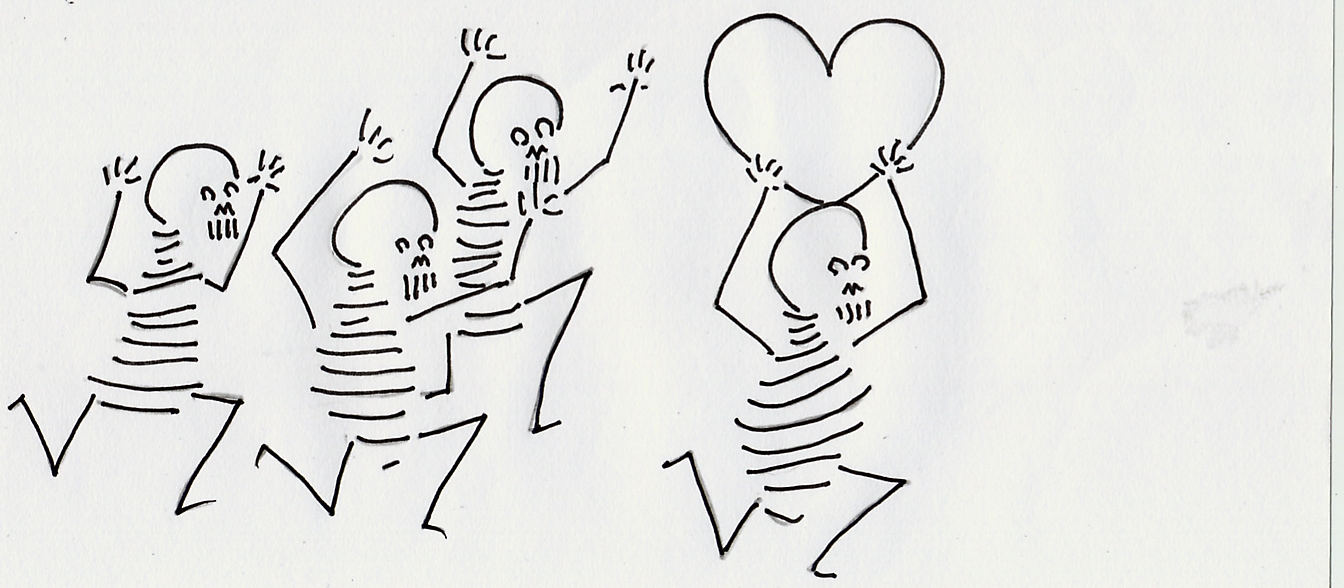 Chasing Hearts
Silver Oval Earrings
Ceramic Face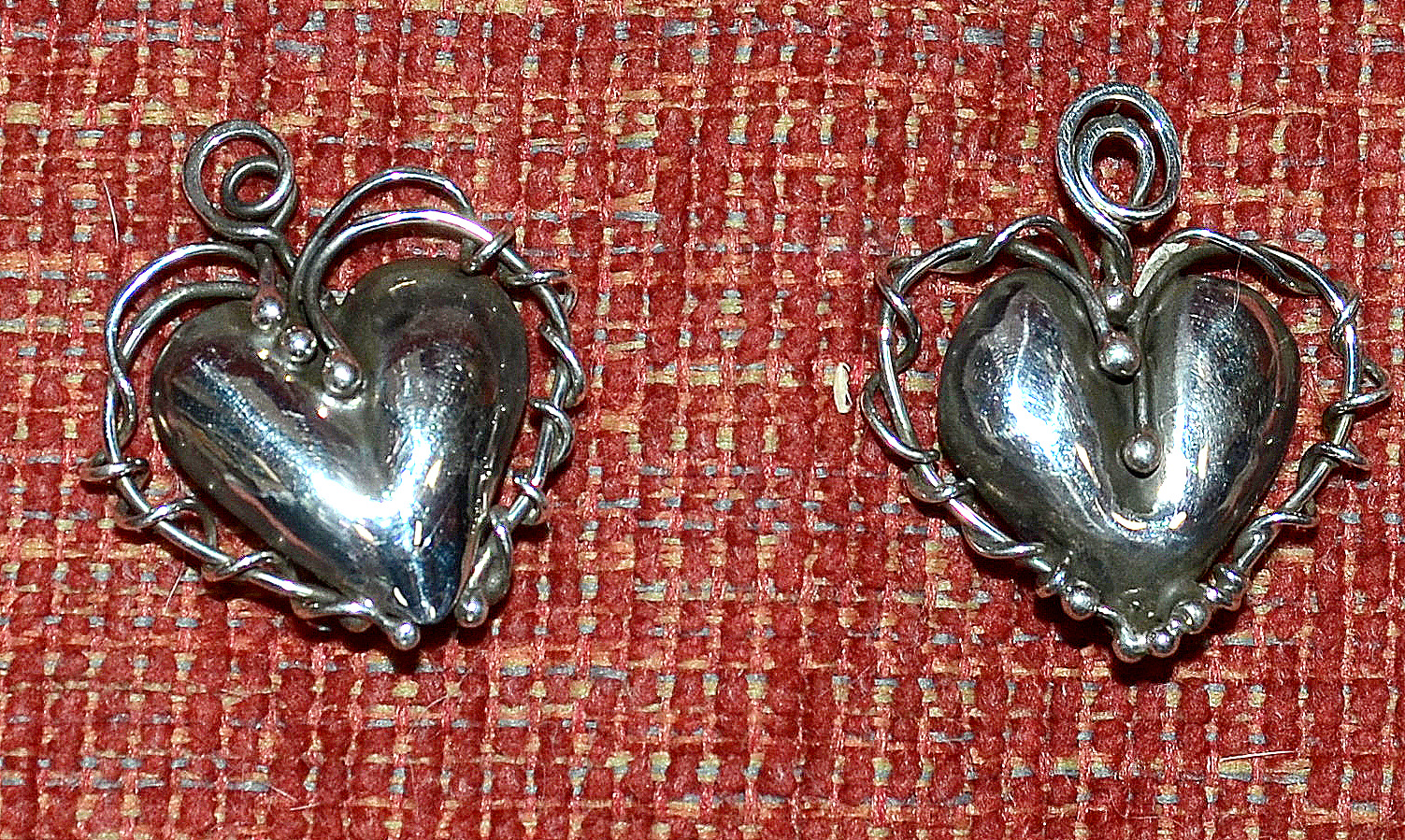 Silver Hearts with twisted arms that hold so dearly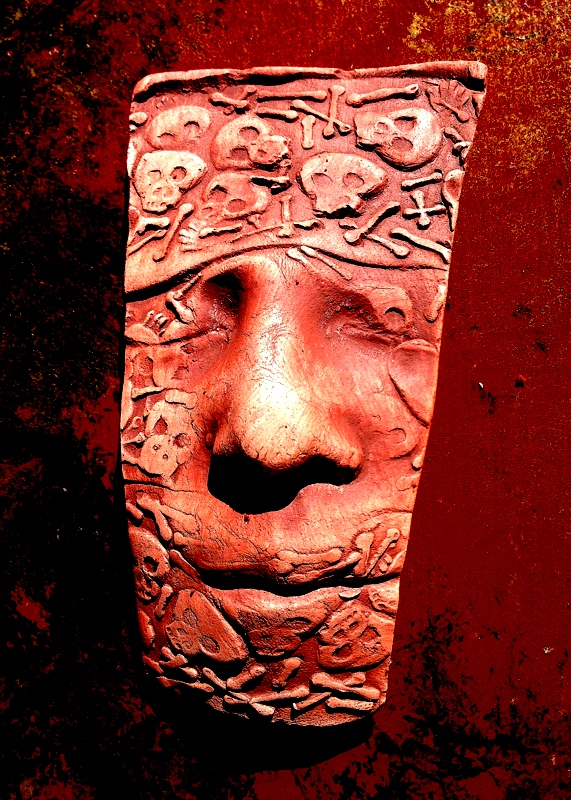 Skeleton Face
My View of the Bay ceramic tile
Chasing Heart
Wooden Heart with signs of abuse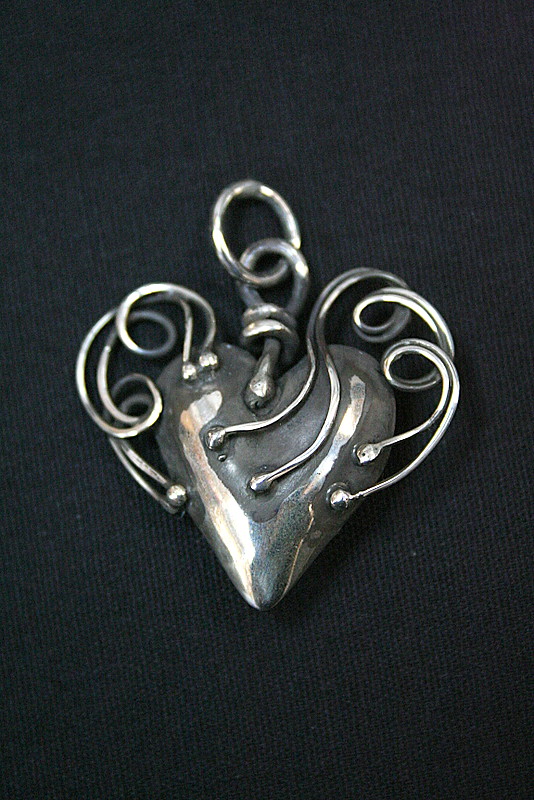 Silver Heart with twisted arms of strength and security
Wooden Heart with signs of abuse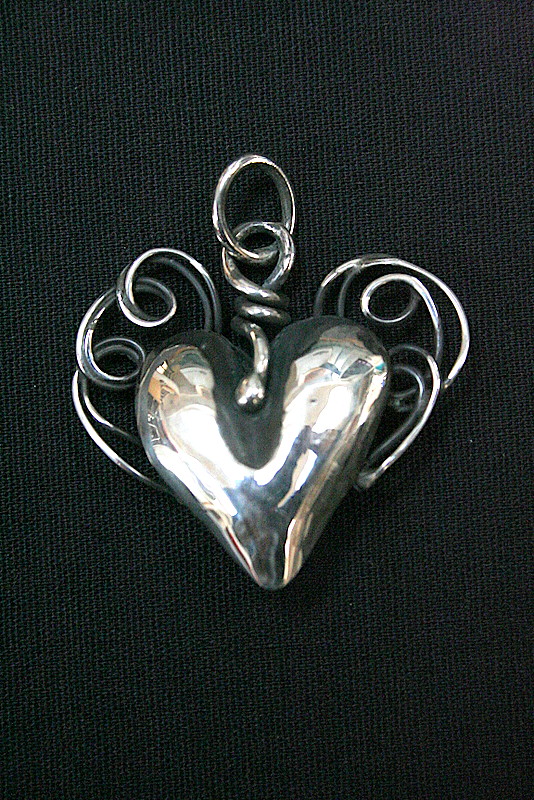 Silver Heart with twisted arms
Silver Heart with arms different view white back ground
Glass Window with image of Sister Taluca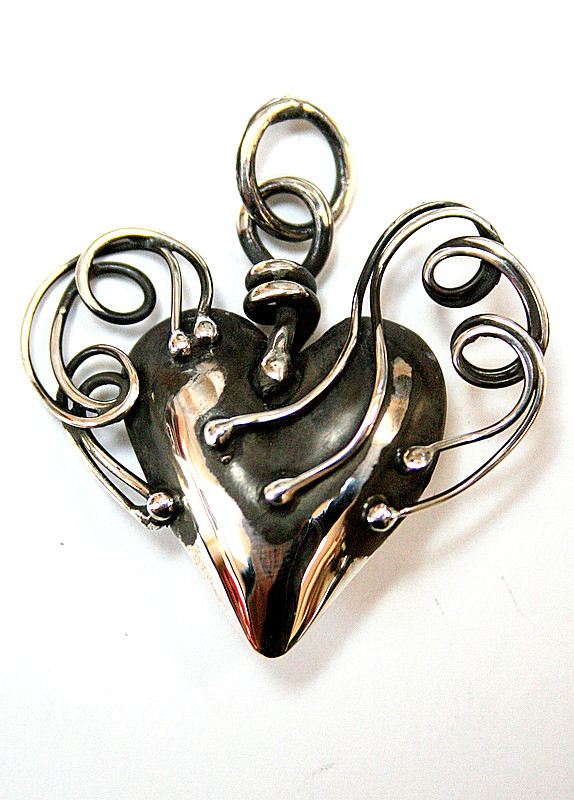 Armed Silver Heart different view white back ground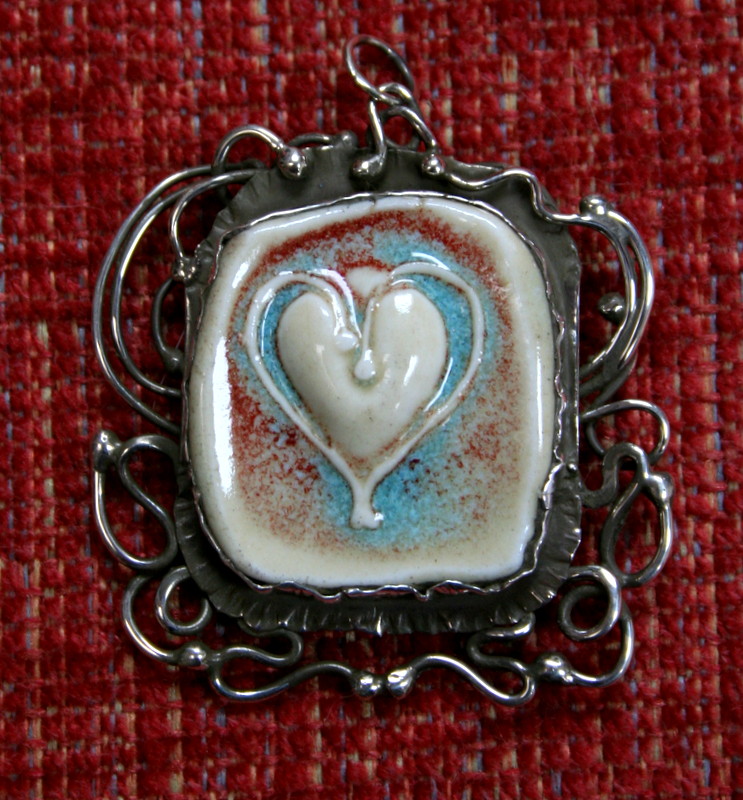 Ceramic Heart mounted in silver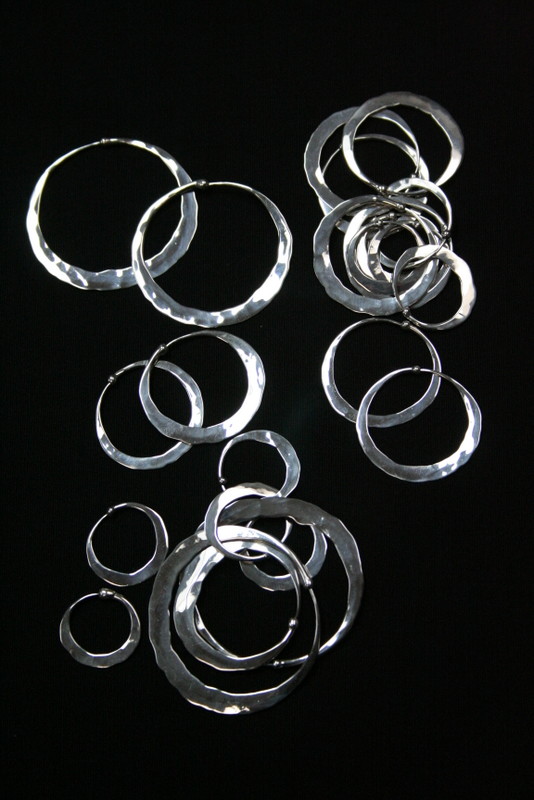 Small Silver Hoop earrings
Ceramic Heart with silver heart mounting back view
Siver Heart with Wings
Silver Heart with Wings small view
ceramic face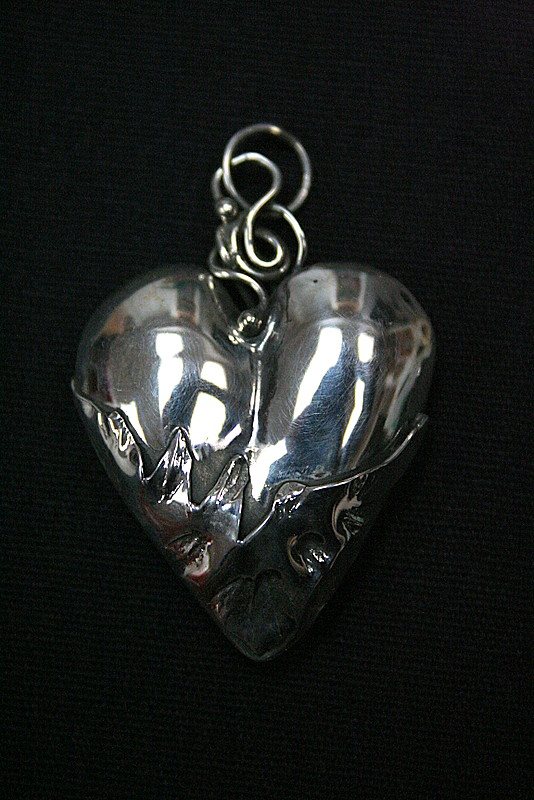 Silver Heart with flames
Screwed Heart with chains and piercings
Dia Del Los Muertos ceramic mosaic with rocks
Screwed Heart chains and piercings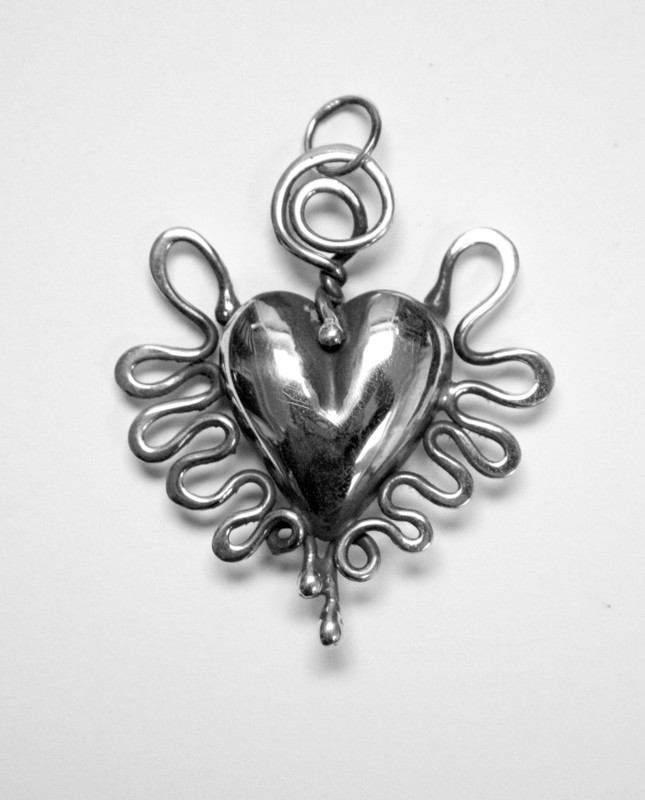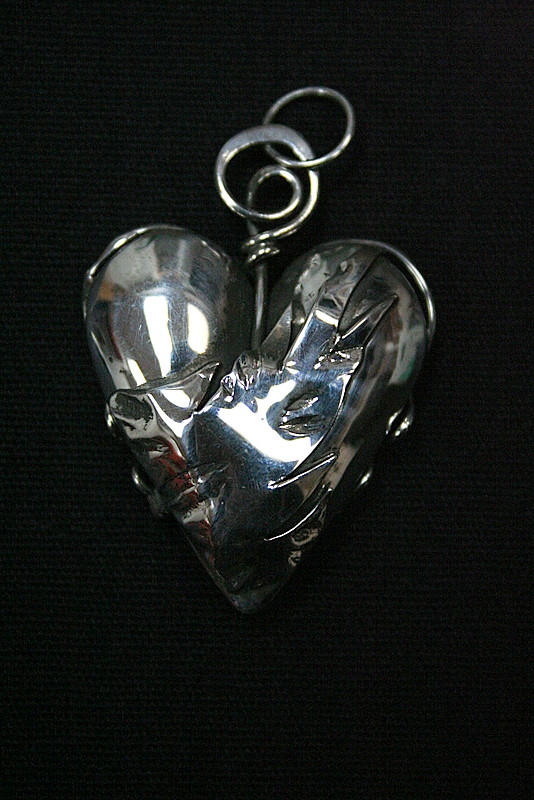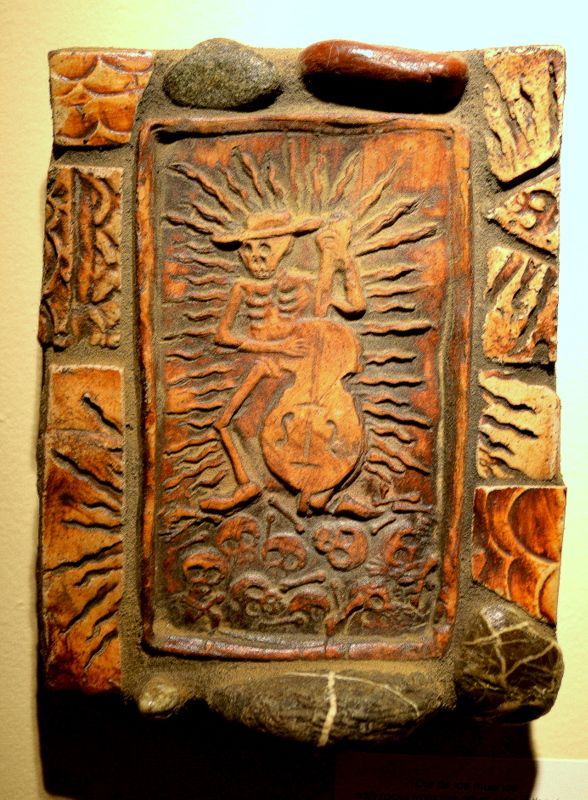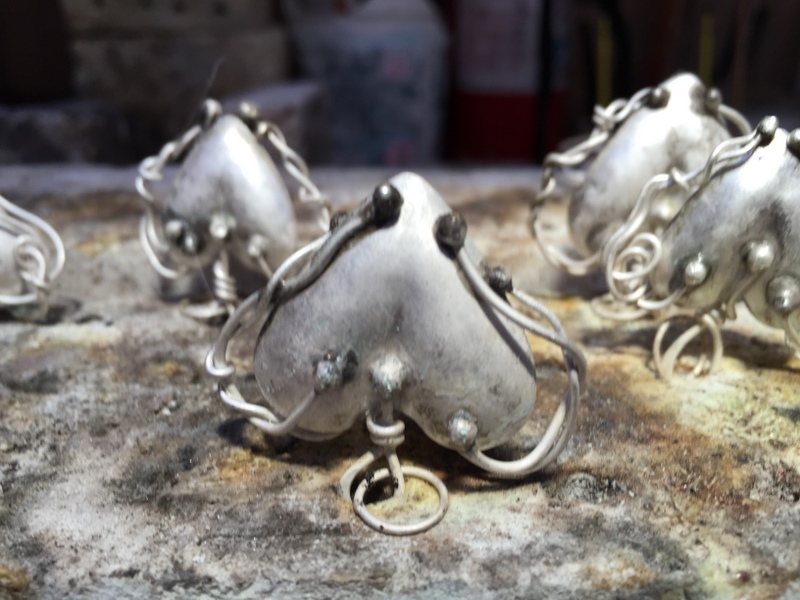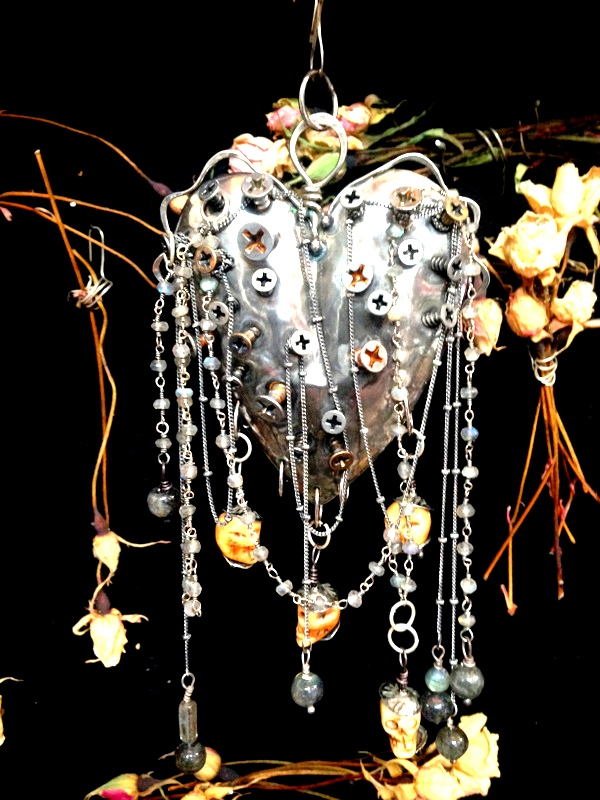 screwed heart
screwed heart
ceramic face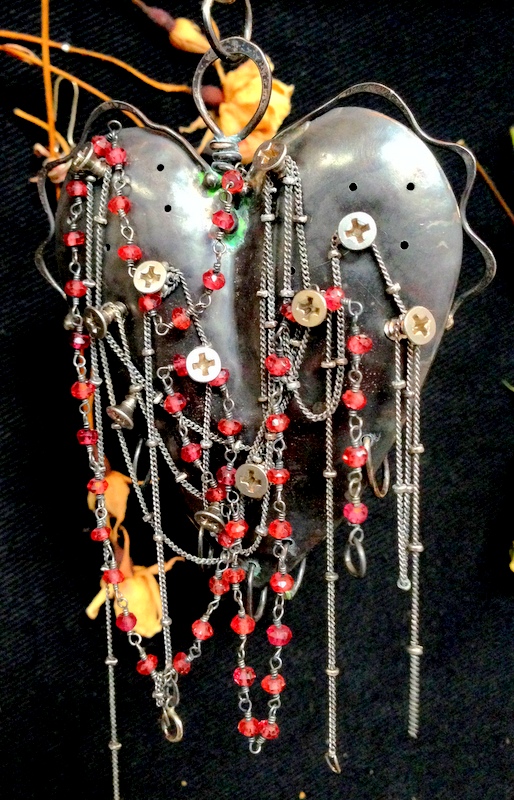 black screwed with garnet beads
This heart had many lives it transformed into something different in the end
Face with stones
instal Eureka Natural Foods 2017 outside remo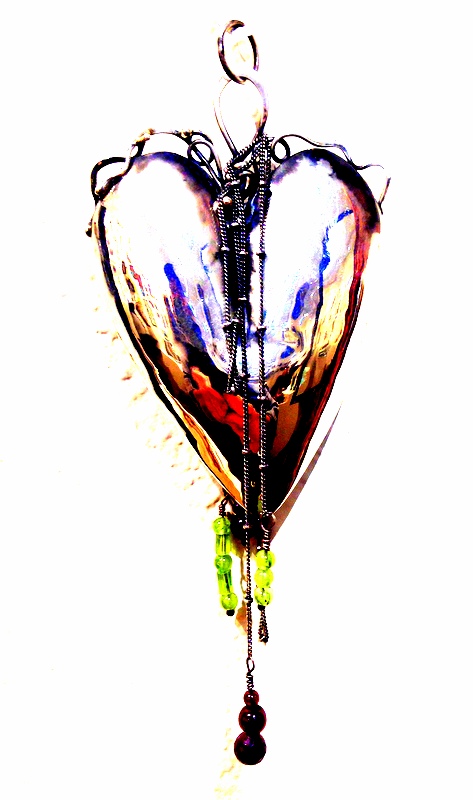 heart with chains and garnet and peridot beads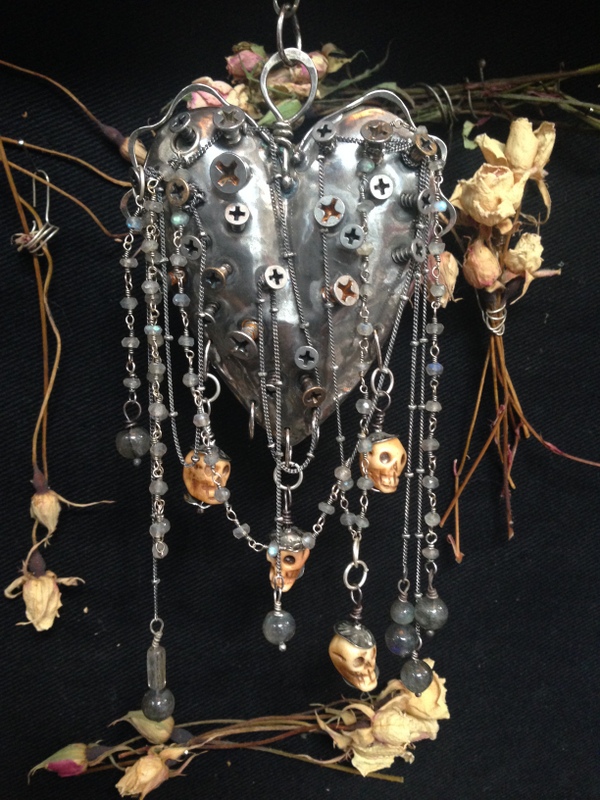 Screwed Heart with labradorite beads and bone skulls
This heart was made for Dia Del Los Muetro and was displayed at the Arcata Artisans Gallery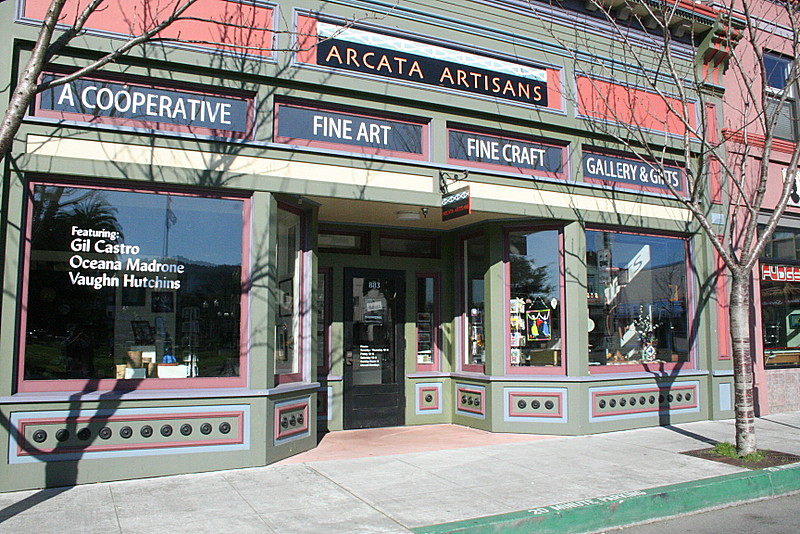 Arcata Artisans
This is the gallery that I'm a member of since 2010 and here I'm one of three artist being featured each year each artist gets to display there work for a month.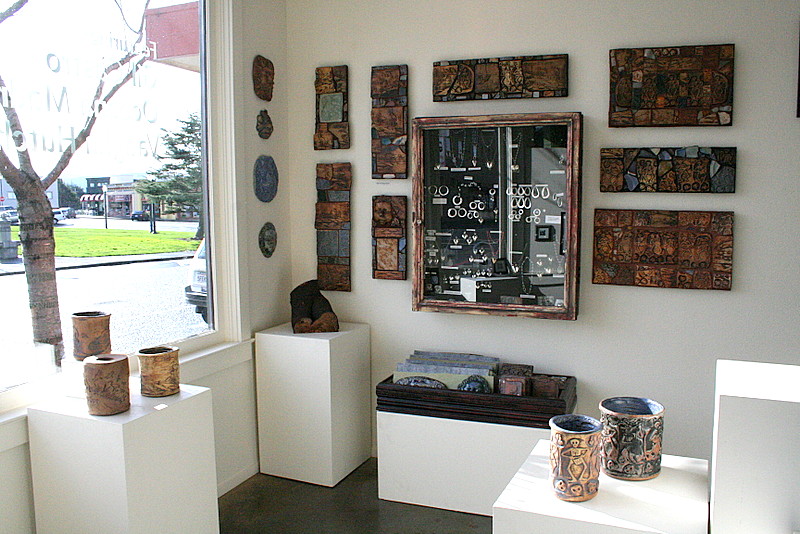 Arcata Artisans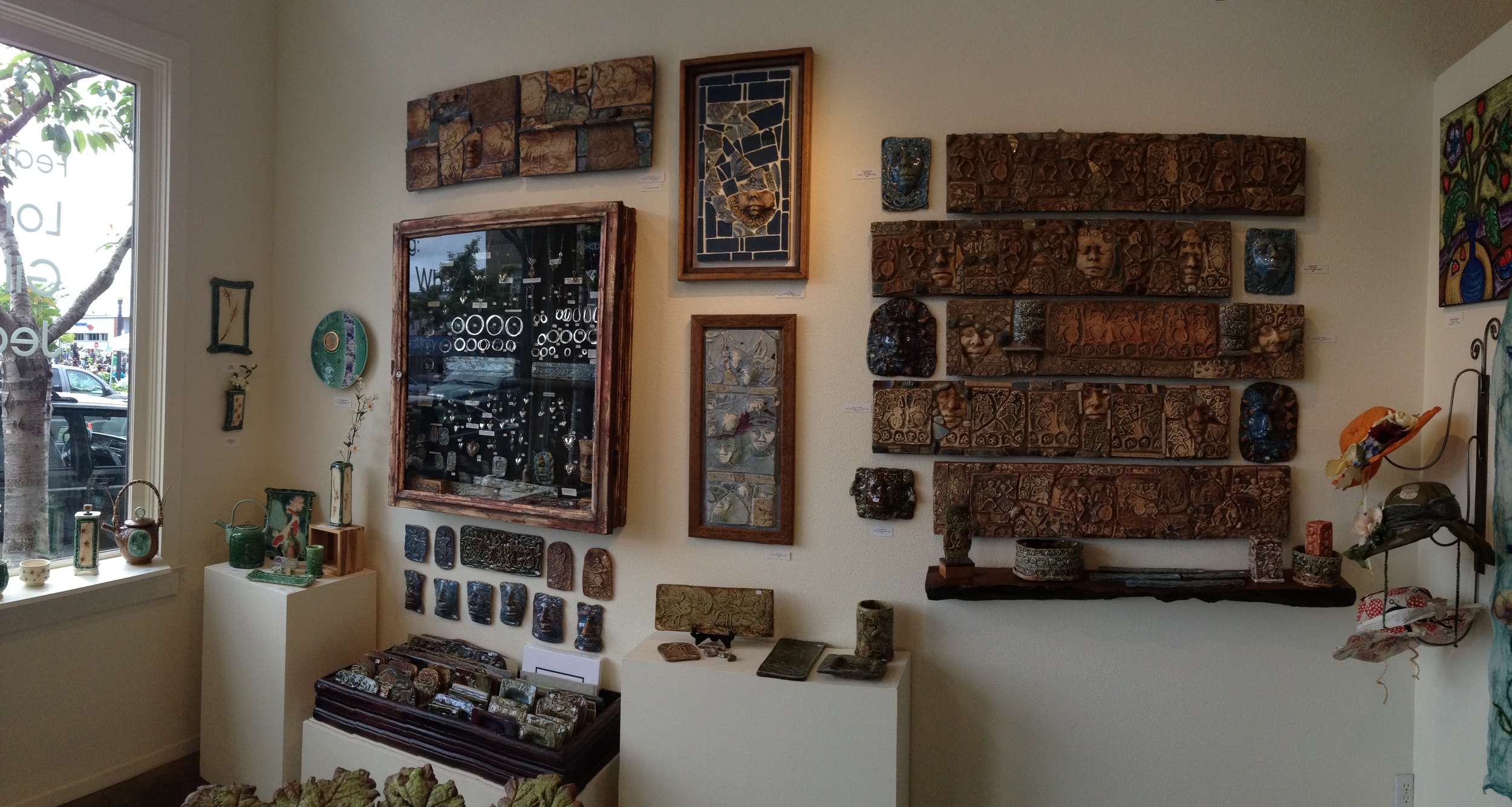 Arcata Artisans
display for 2013 featured artist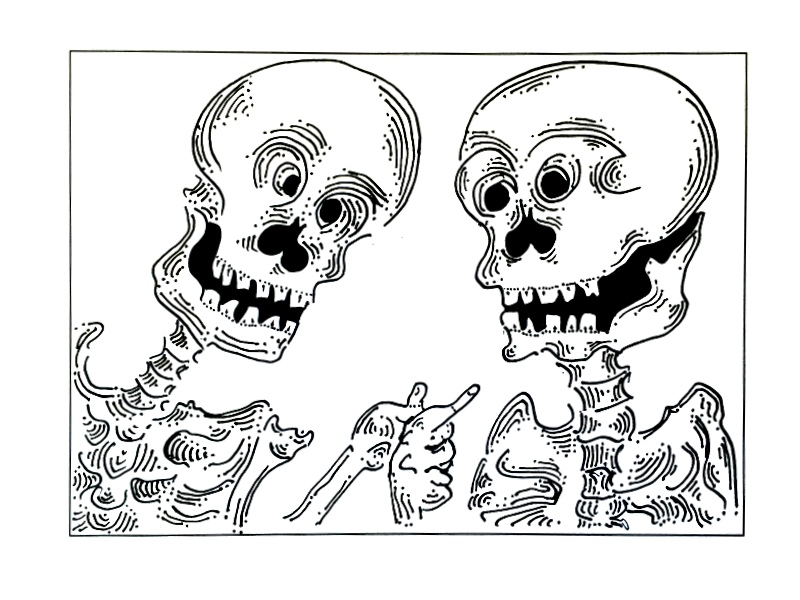 Ink Drawing
In Memory of My Friend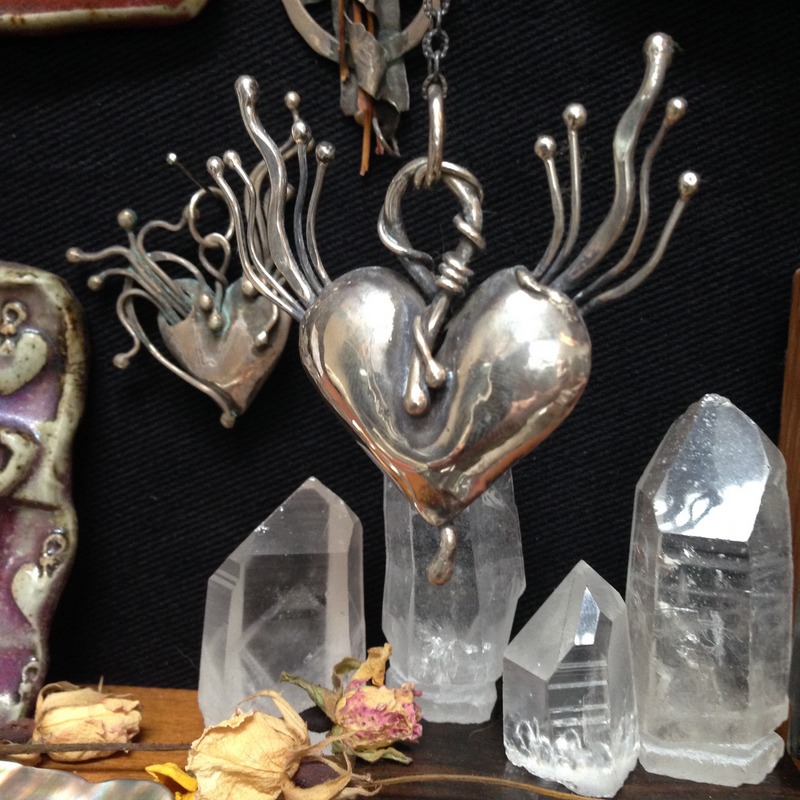 Winged Heart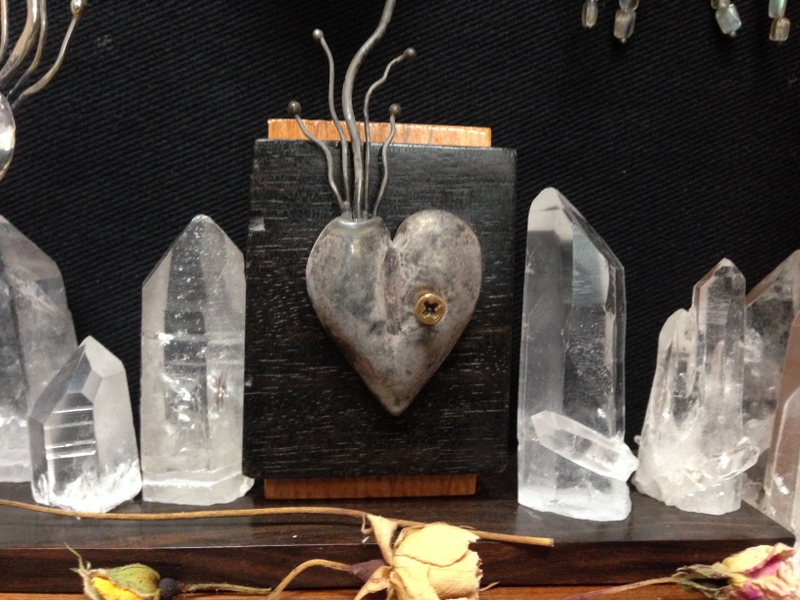 Heart with feeling
Silver Heart Sculpture with ebony and oak base
Ink Drawing
In Memory of My Friend with hearts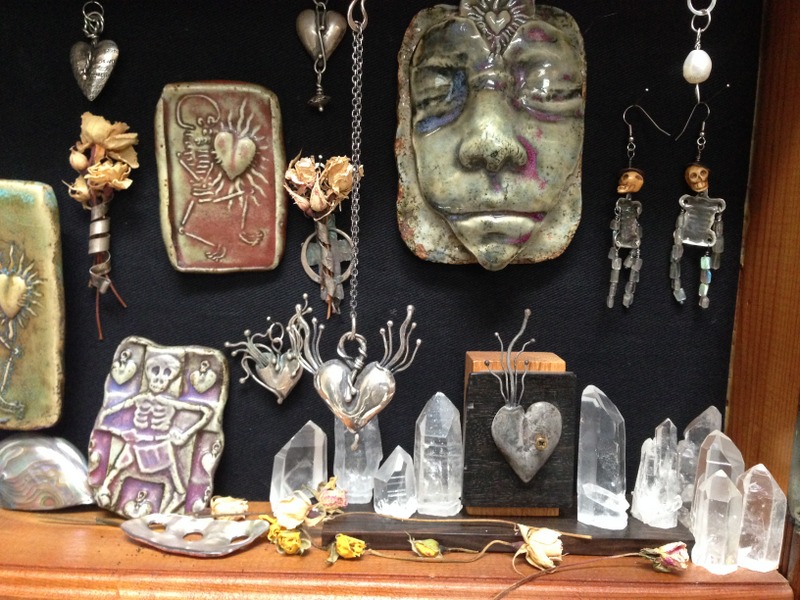 Display case 2014
gallery display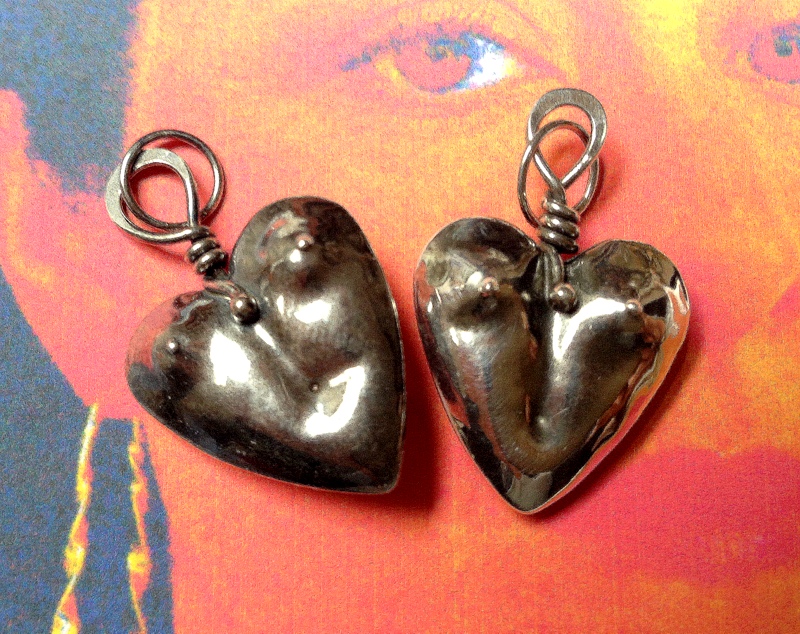 Torso Hearts
Torso shaped hearts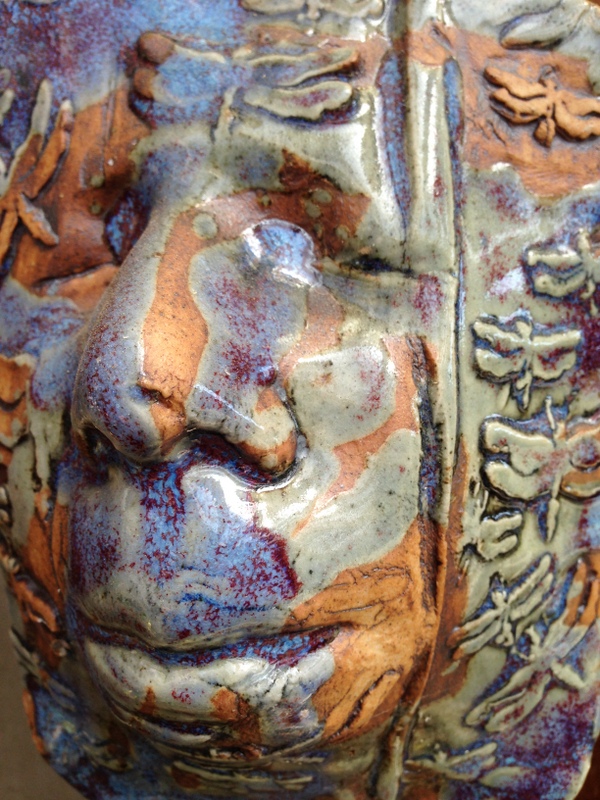 Ceramic Face with Dragonflies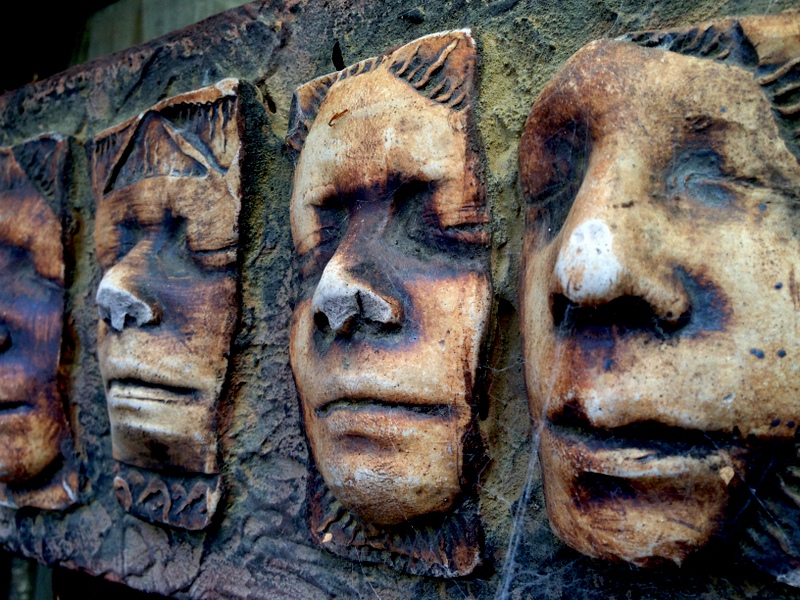 Faces with broken noses
close up view of ceramic face mosaic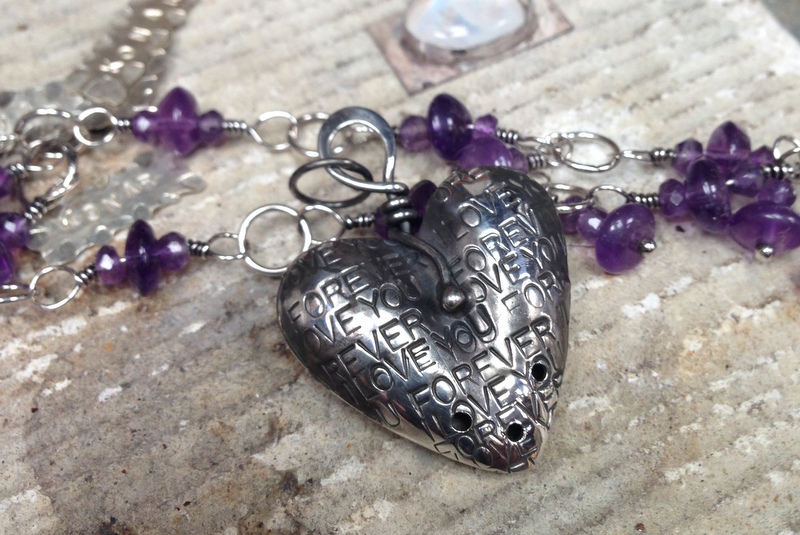 Forever Heart with amethyst beaded chain
Forever heart with silver chain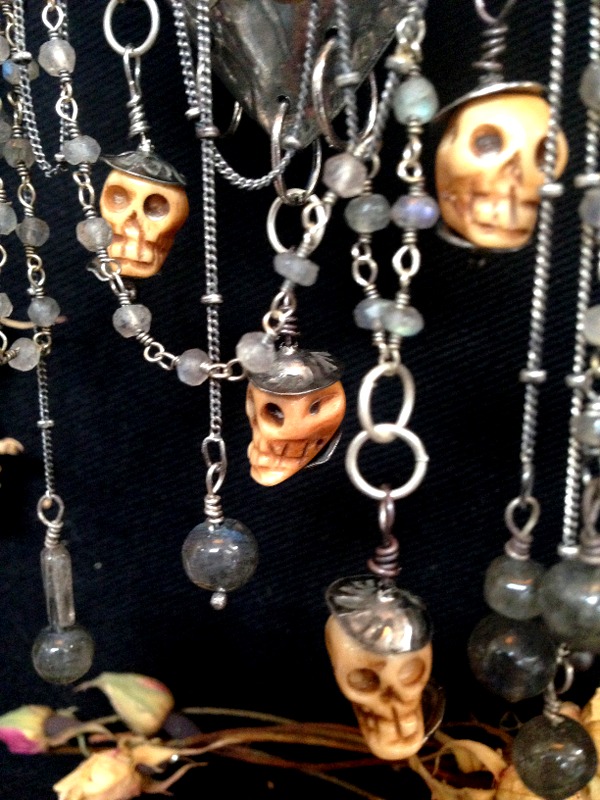 Chains and Sculls
display in gallery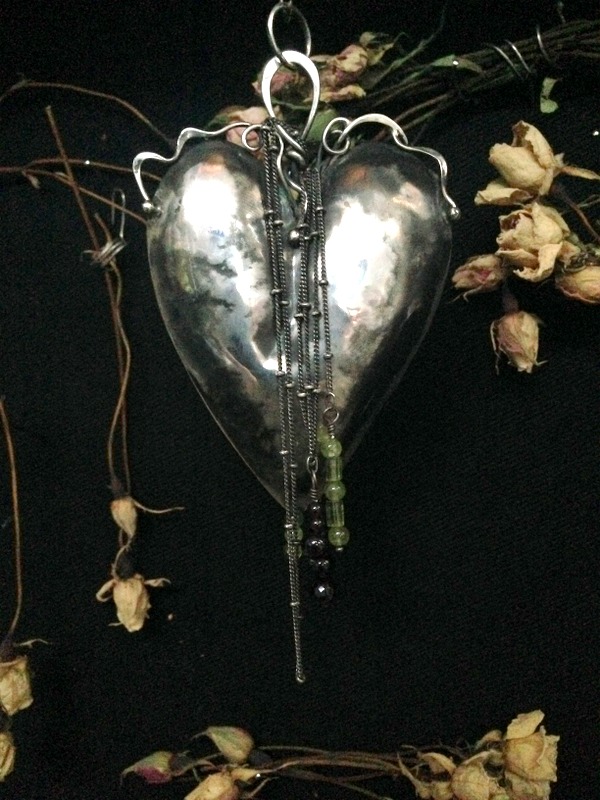 Heart and Chains
silver heart with garnet and peridot beaded chains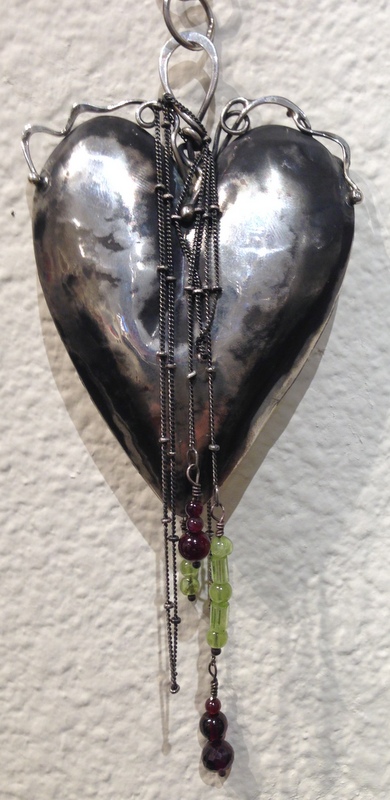 Heart with Chains with beads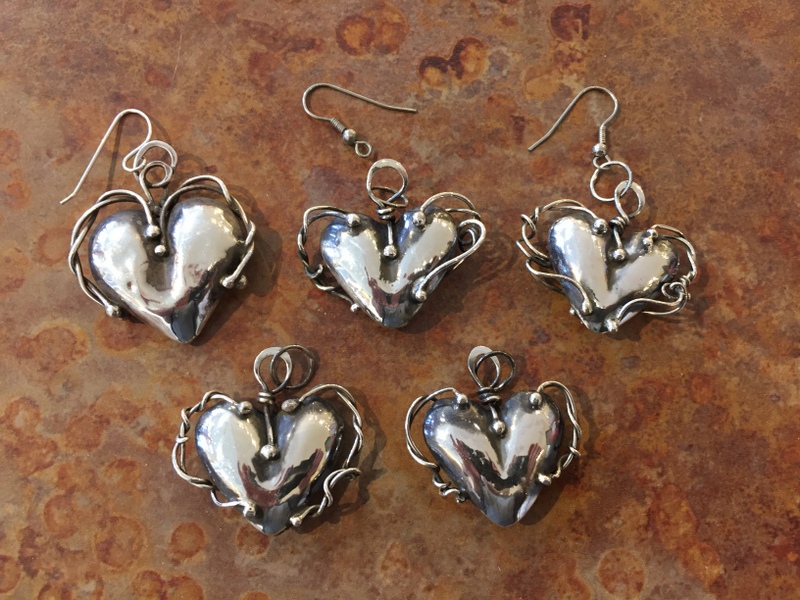 Heart Earrings
pairs of heart for earrings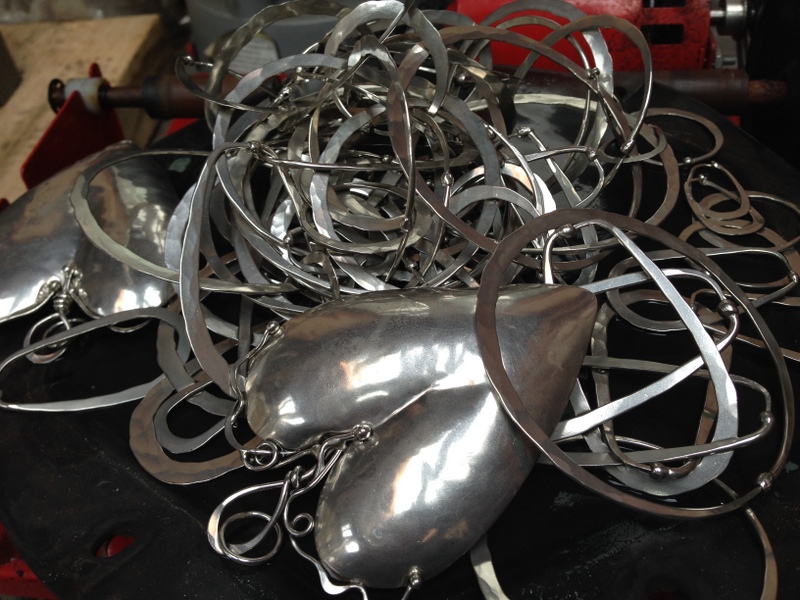 Hearts and Hoops
hearts and hoop earrings being cleaned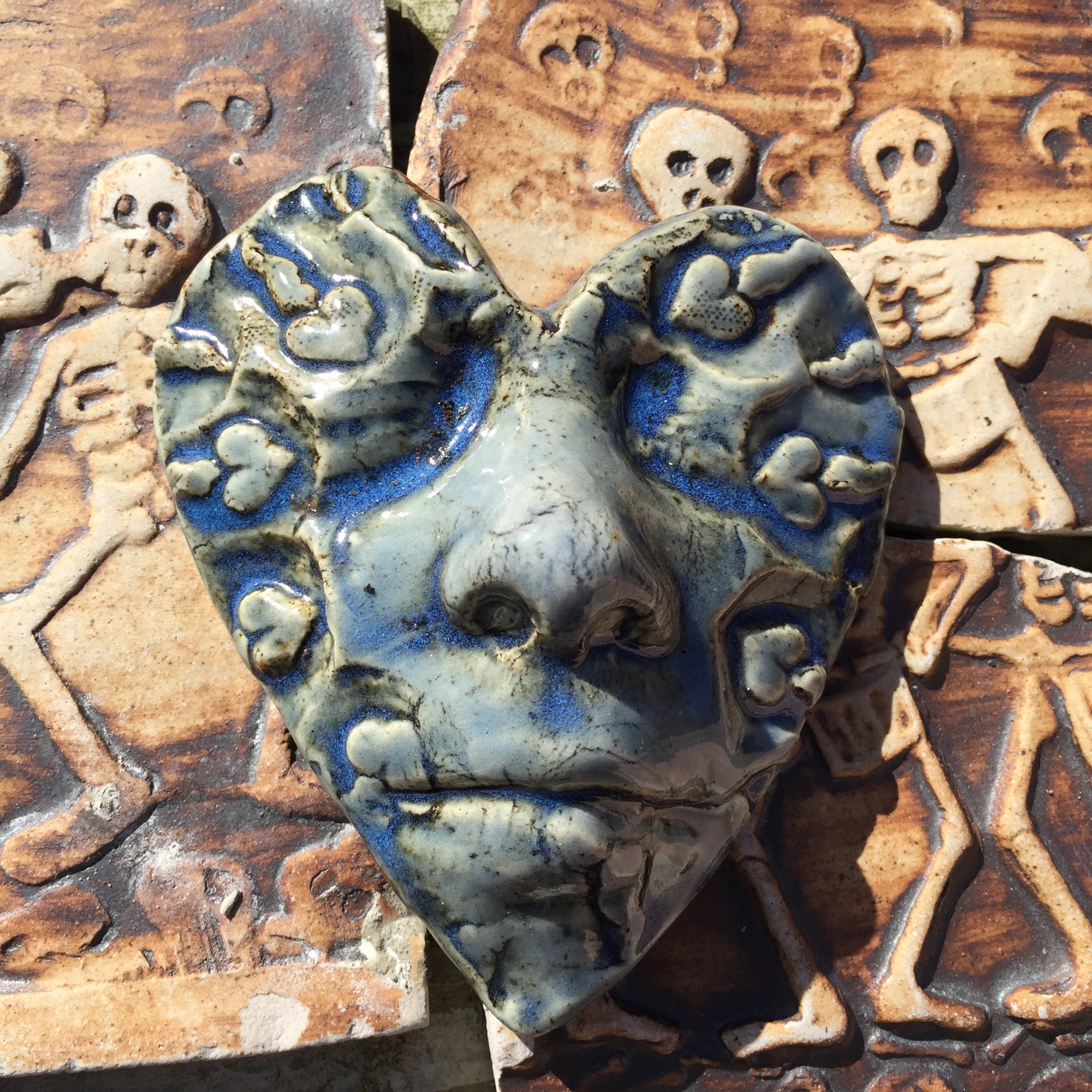 ceramic heart face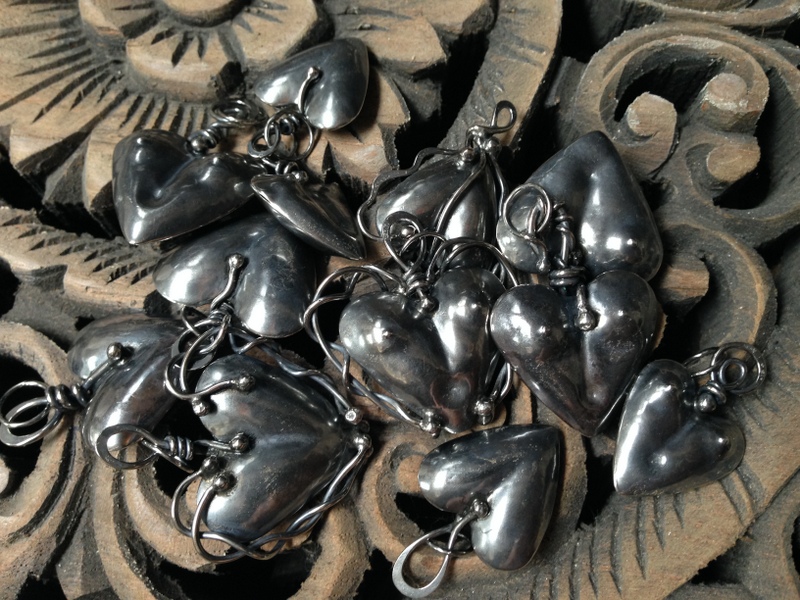 Hearts displayed on wood carving
silver torso and winged heart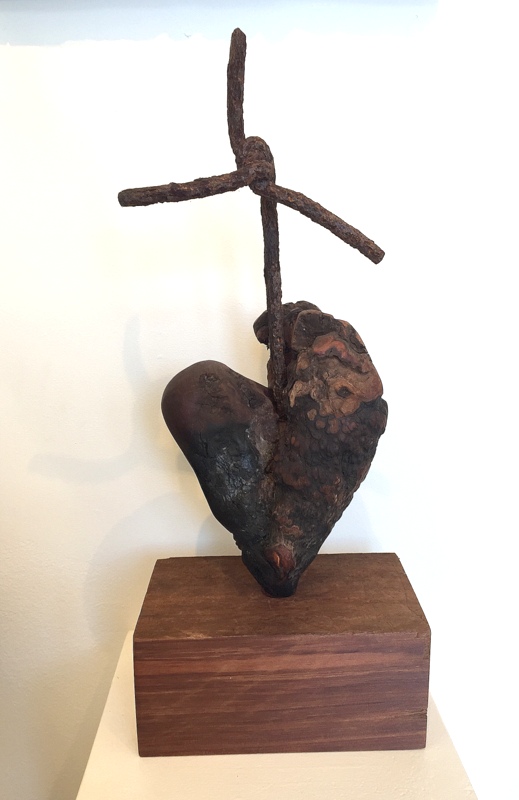 Cross Heart
rusty steel cross with manzanita burl heart redwood base
Dia Del Los Muertos
ceramic container with sculls and bones motiff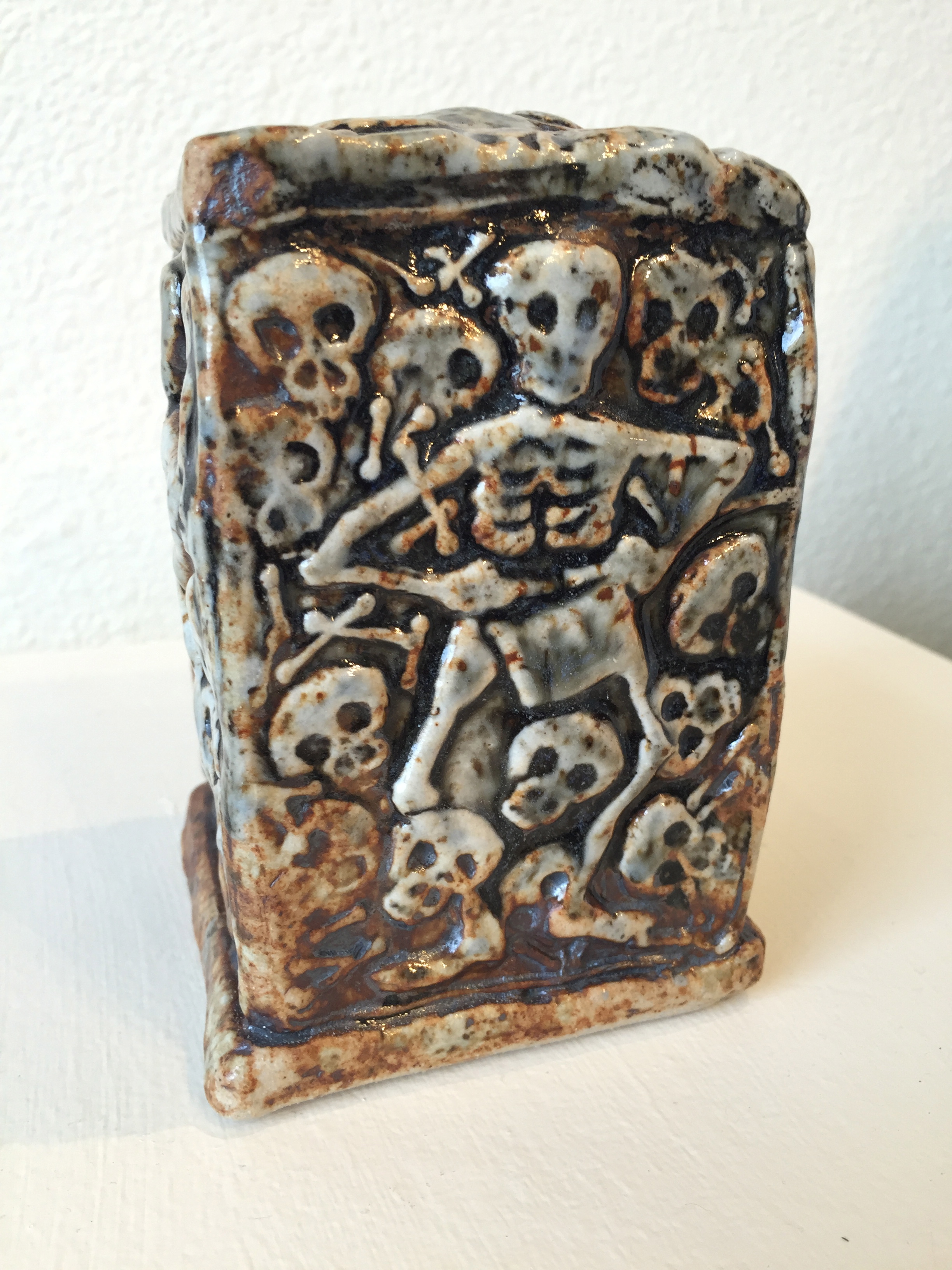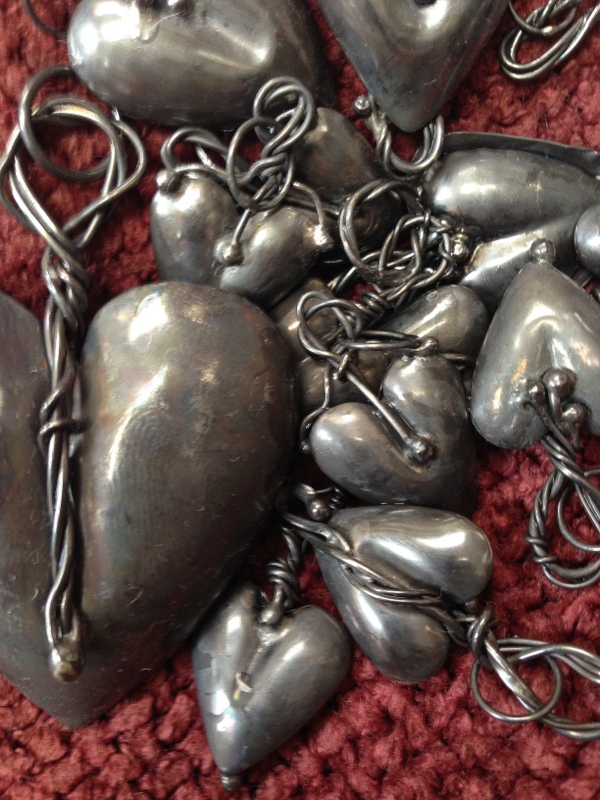 1 Black Hearts sq/sp
blackened hearts of all sizes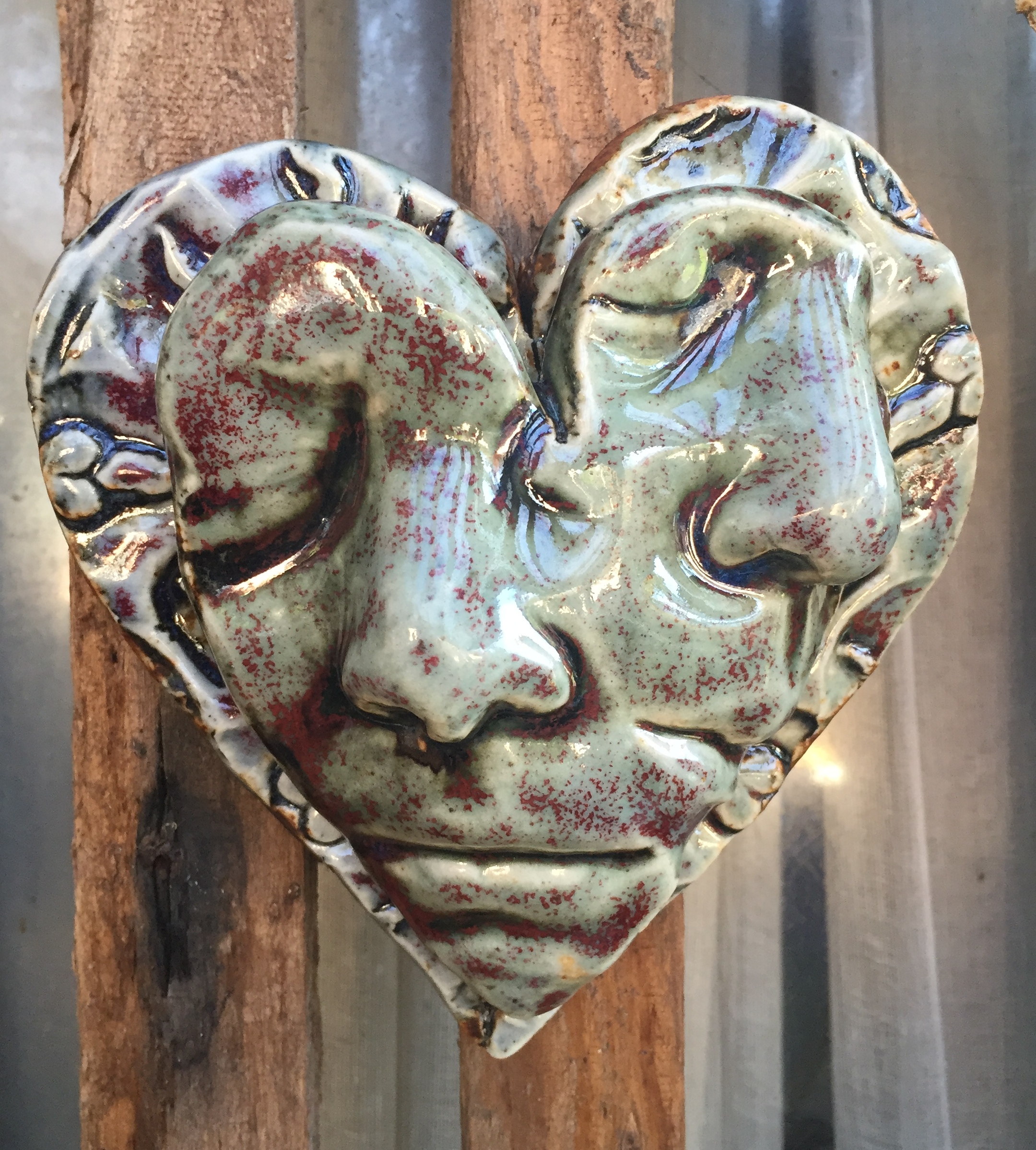 ceramic twoface hearts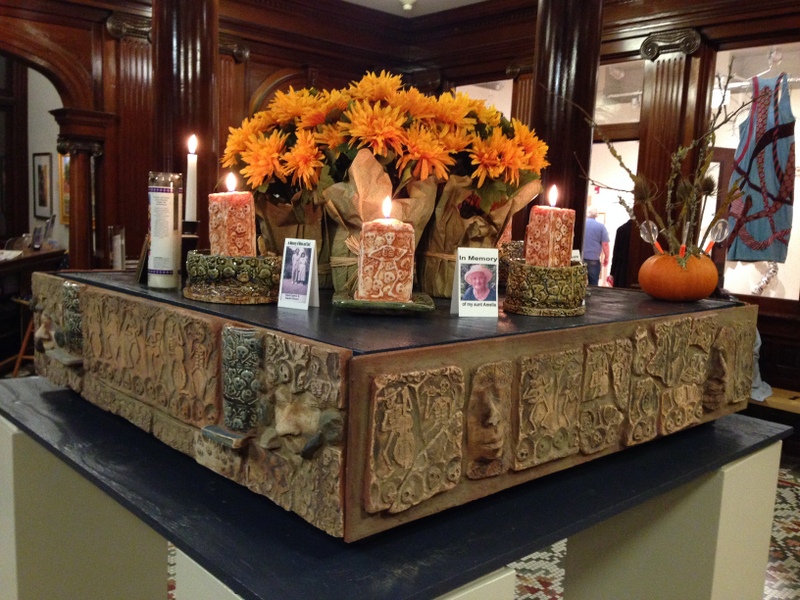 Dia Del Los Muertos Alter
In Memory of those we love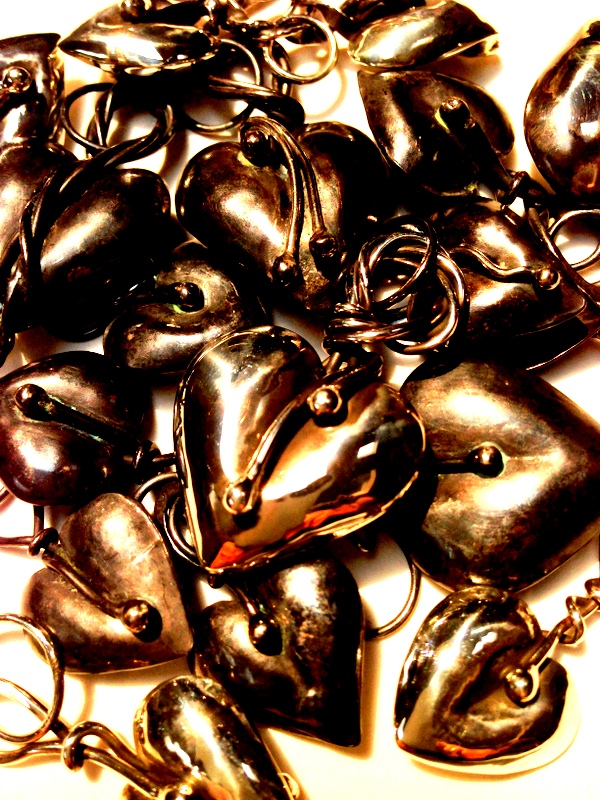 Gold Hearts
A pile of gold hearts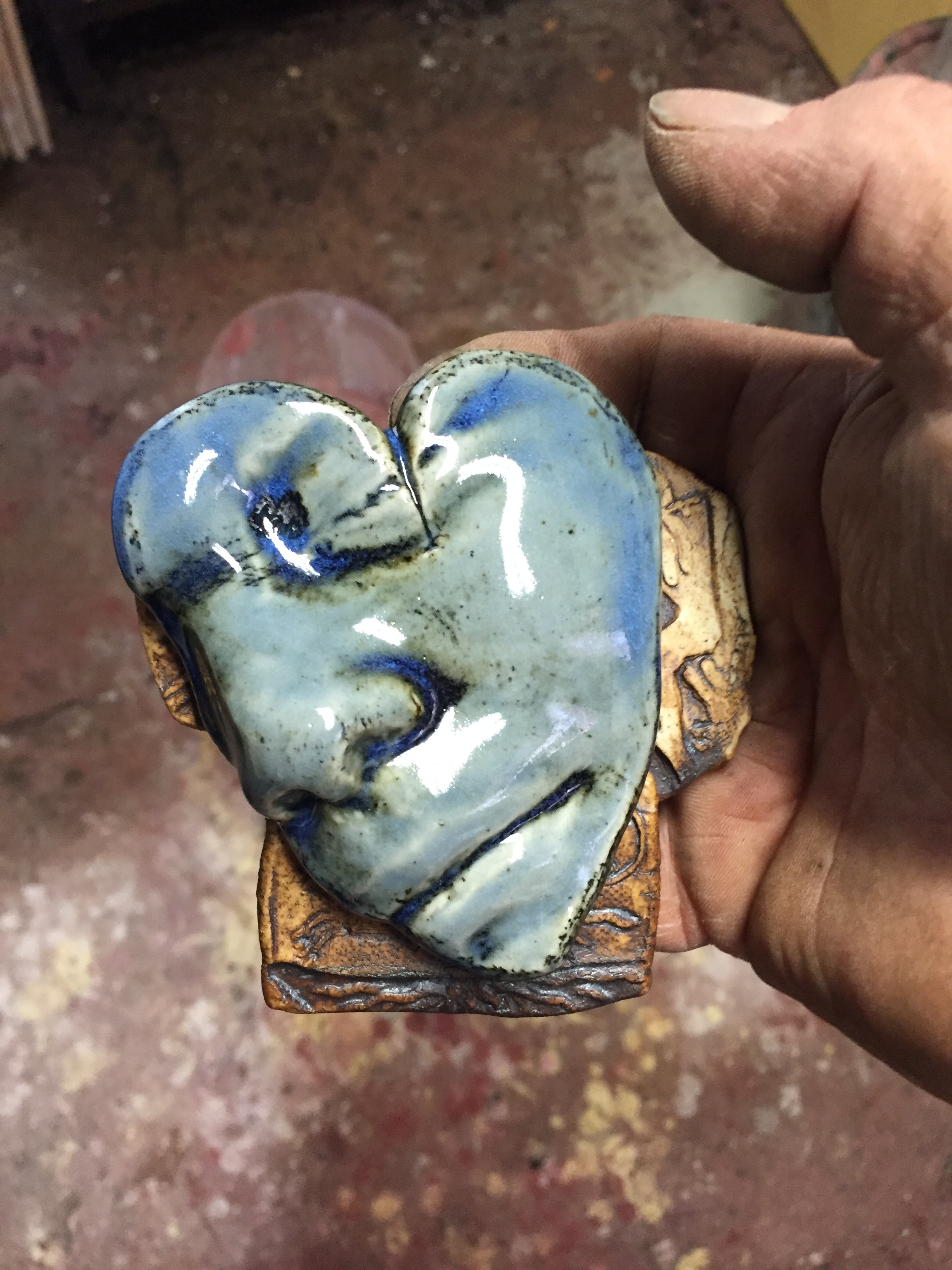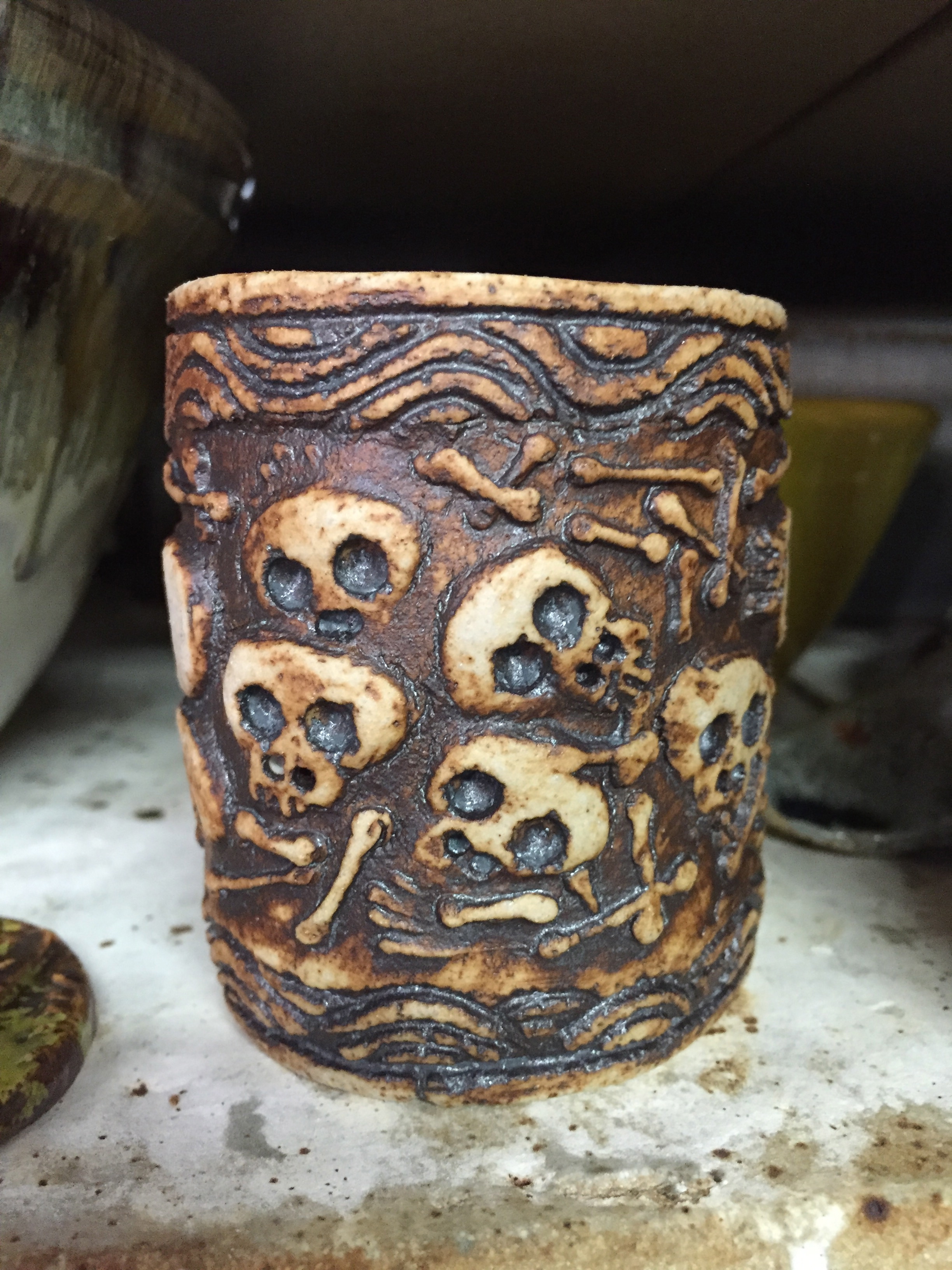 ceramic cylinder
this was once a tool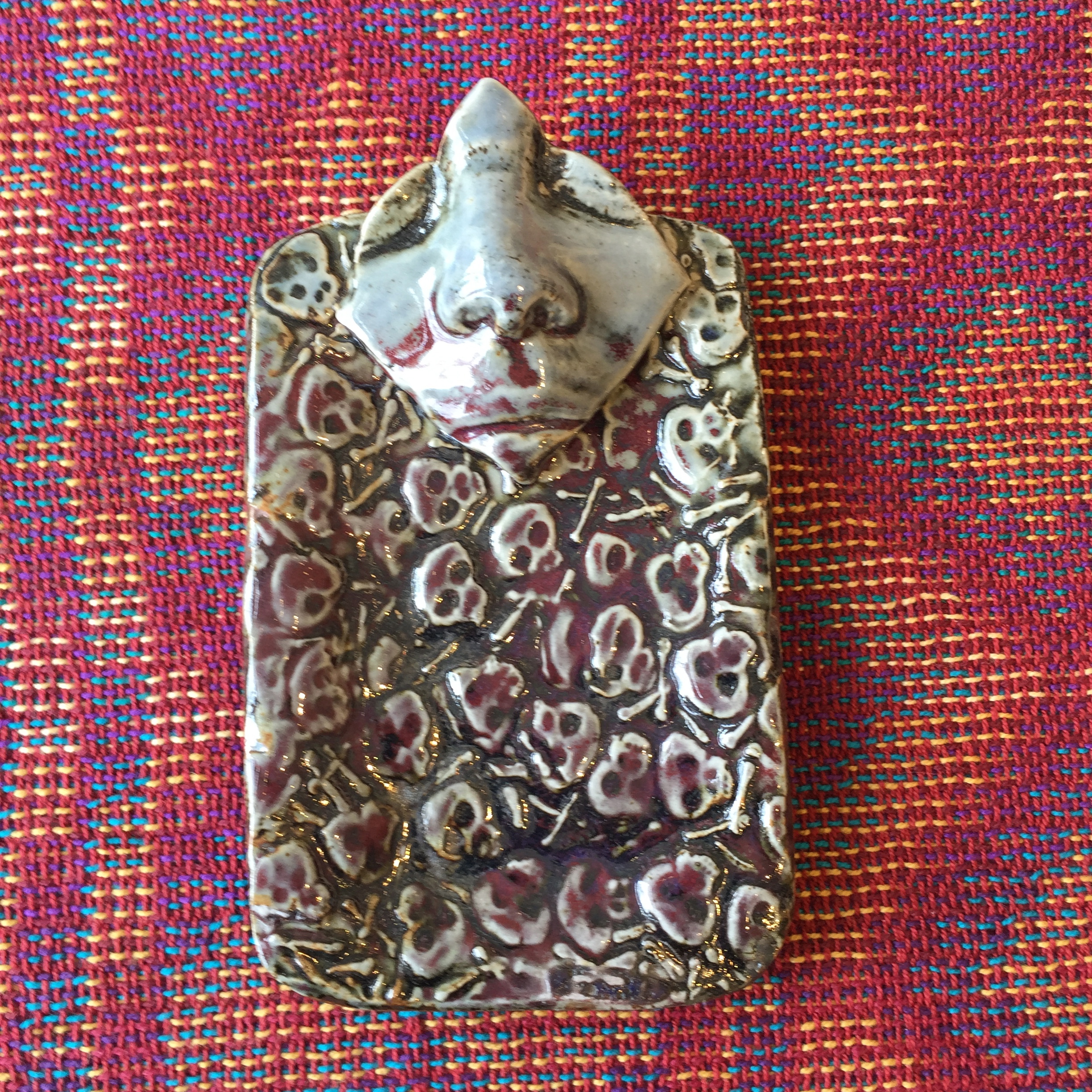 ceramic face and tray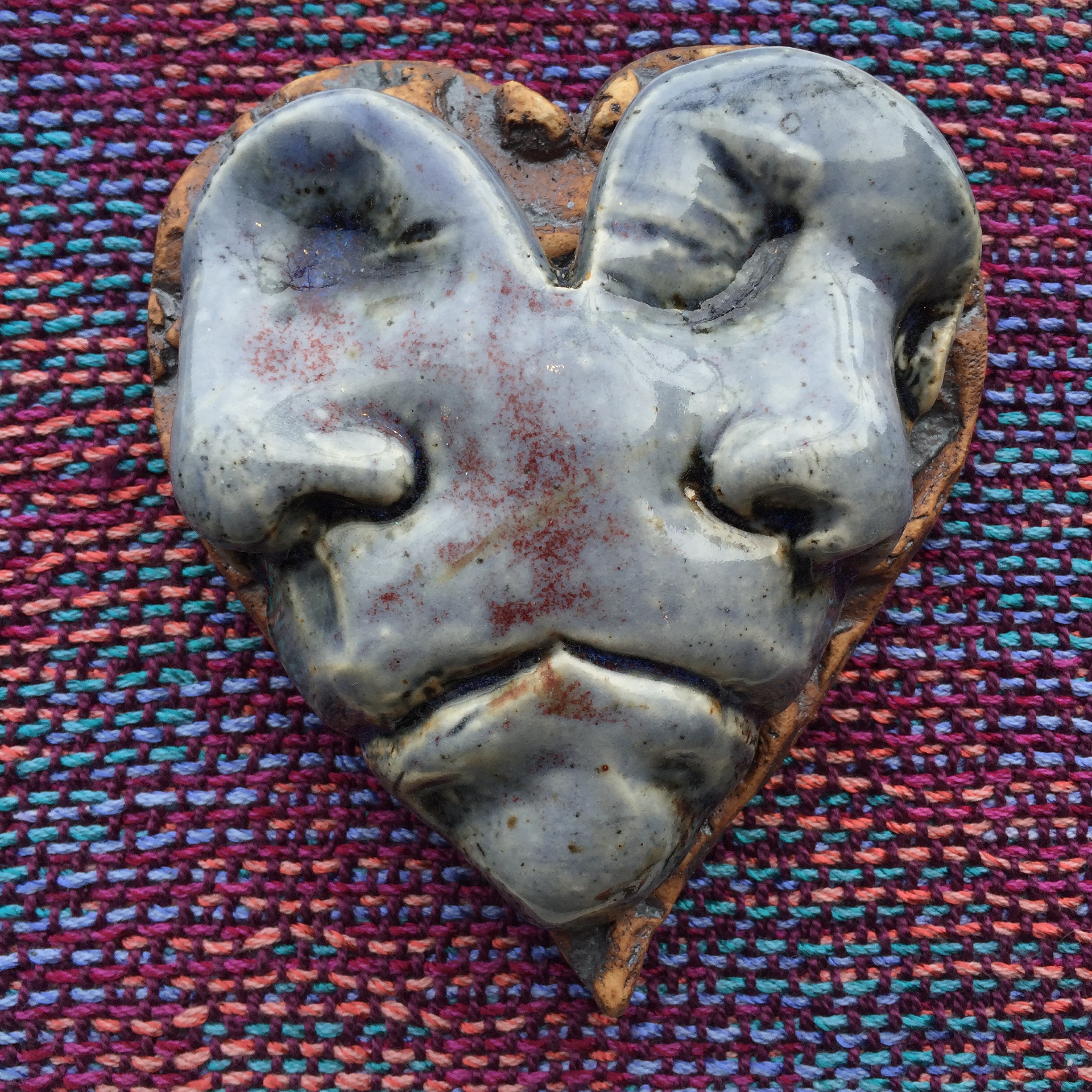 heart face
Hearts with text 1
Hearts with text 2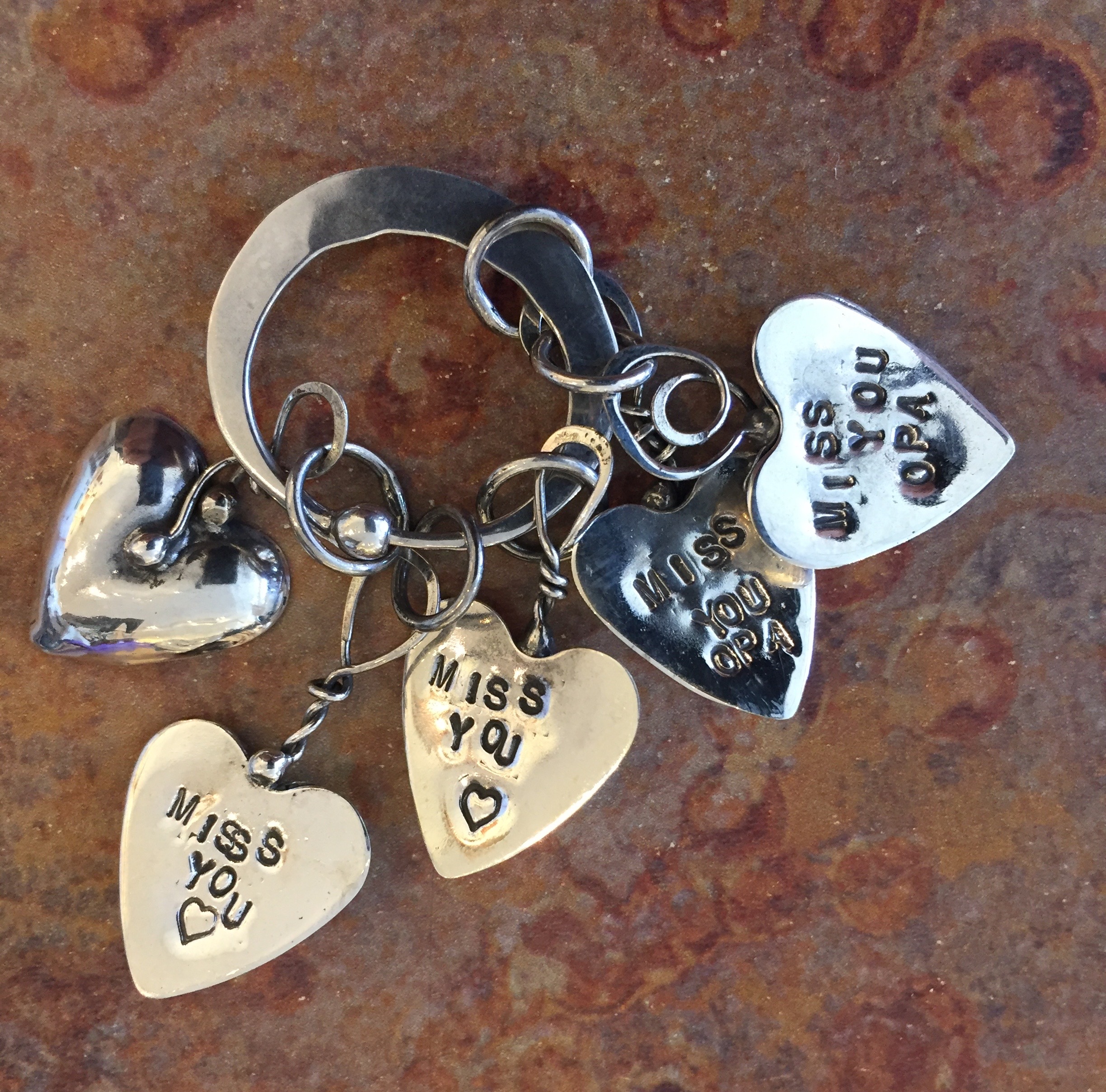 Hearts with text 3
Hearts with text 4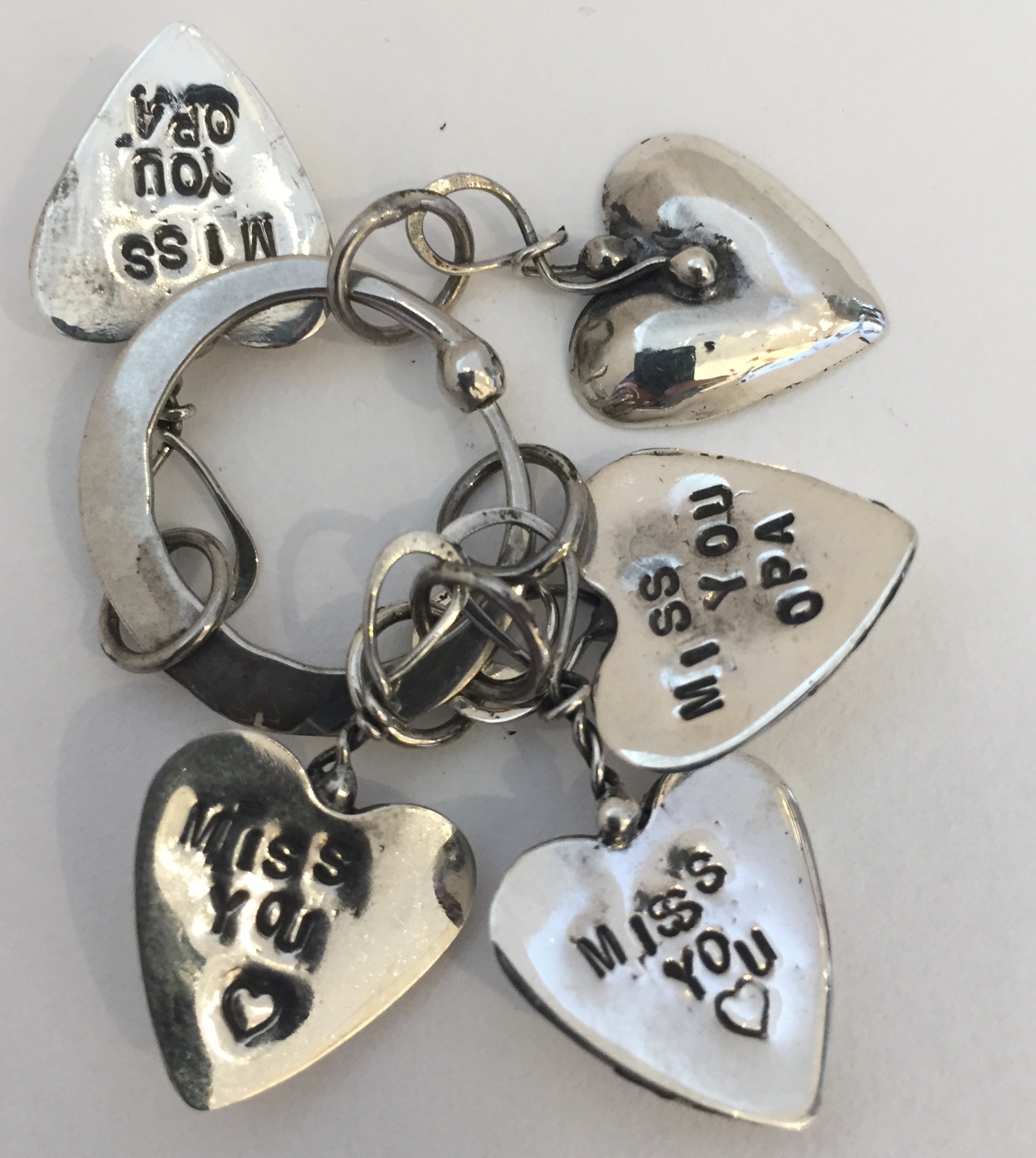 Hearts with text 5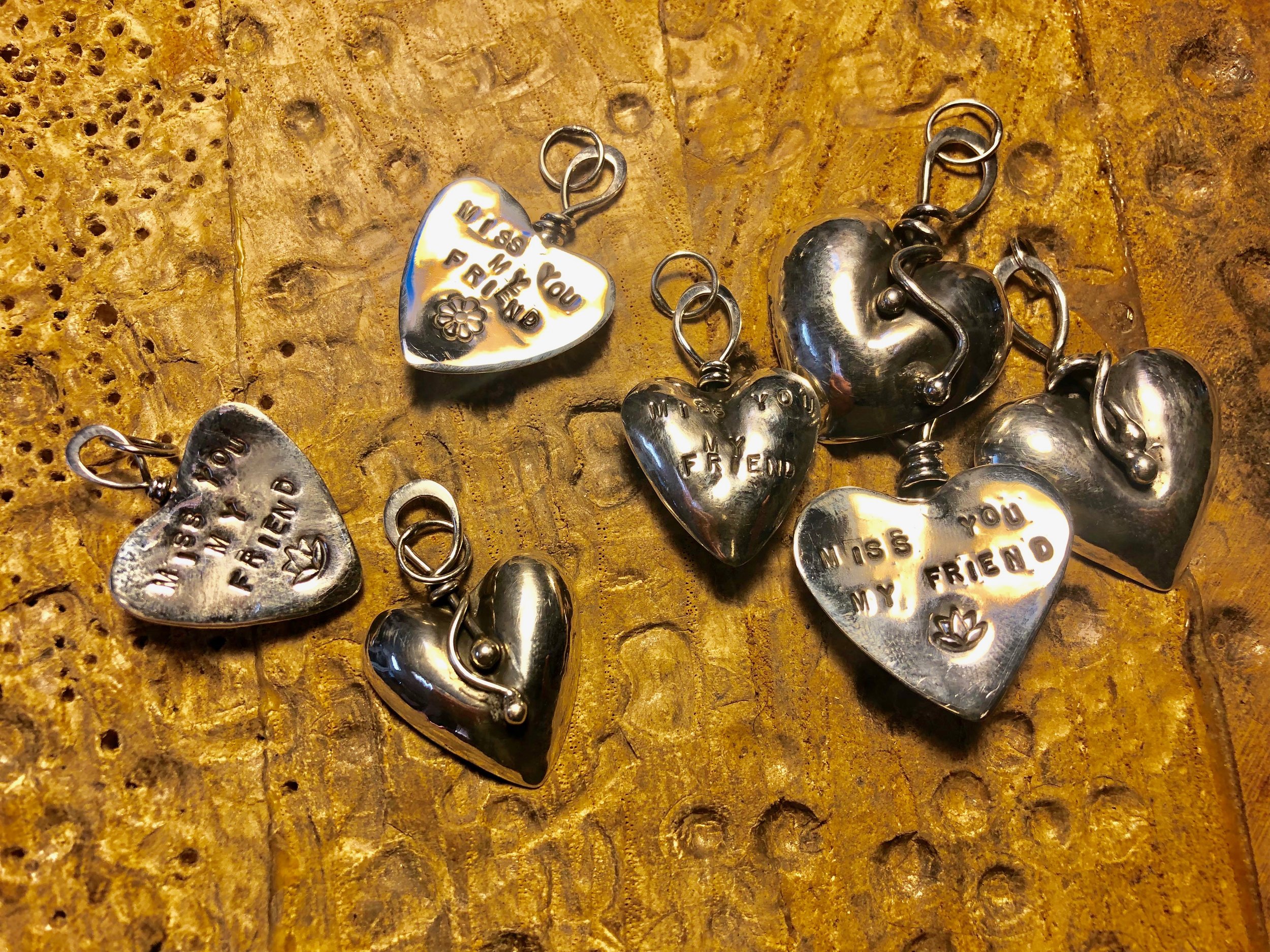 Flat back hearts
miss you my friend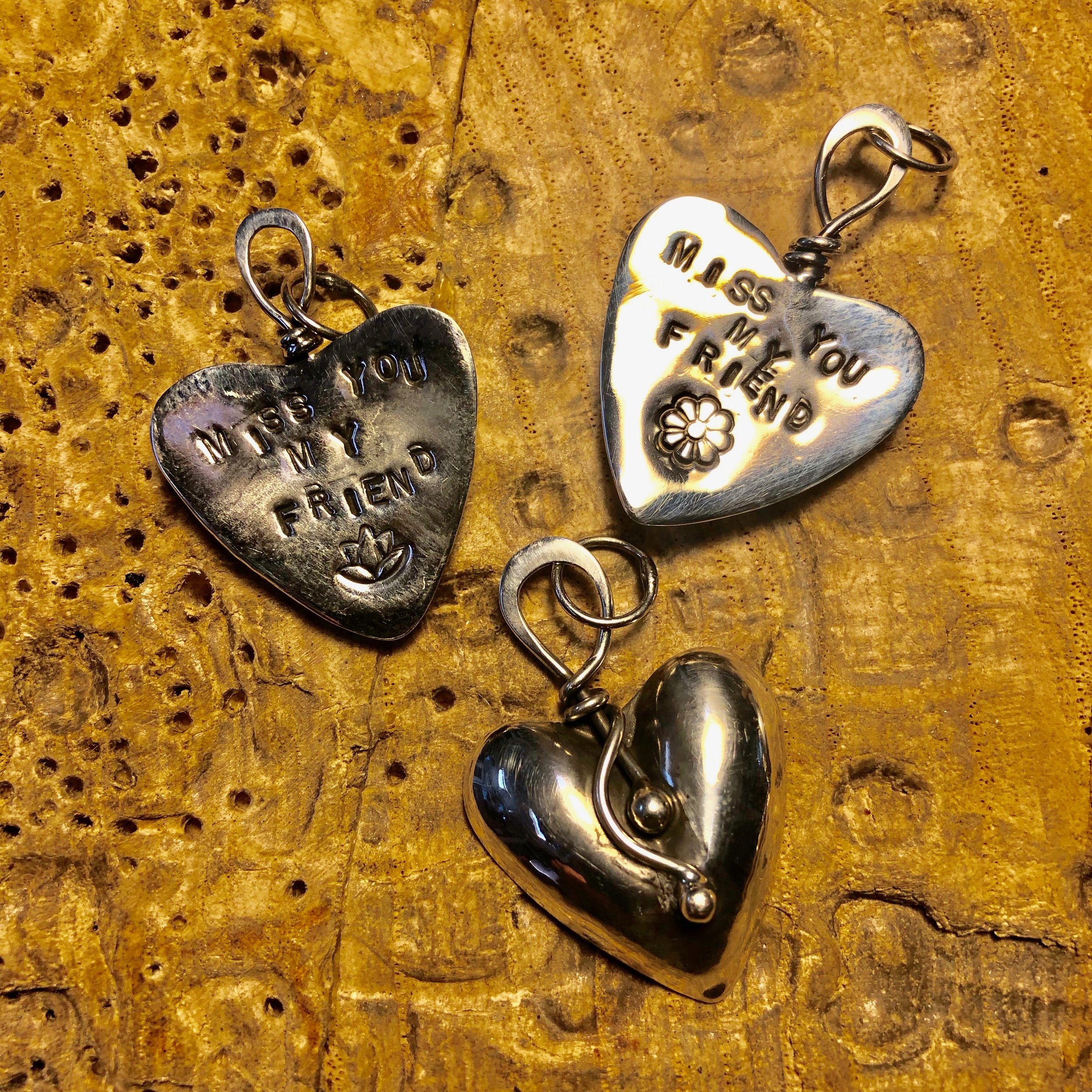 Flat back hearts
miss you my friend
1
2
3
4
5
6
7
8
9
10
11
12
13
14
15
16
17
18
19
20
21
22
23
24
25
26
27
28
29
30
31
32
33
34
35
36
37
38
39
40
41
42
43
44
45
46
47
48
49
50
51
52
53
54
55
56
57
58
59
60
61
62
63
64
65
66
67
68
69
70
71
72
73
74
75
76
77
78
79
80
81
82
83
84
85
86
87
88
89
90
91
92
93
94
95
96
97
98
99
100
101
102
103
104
105
106
107
108
109
110
111
112
113
114
115
116
117
118
119
120
121
122
123
124
125
126
127
128
129
130
131
132
133
134
135
136
137
·
·
·
·
·
·
·
·
·
·
·
·
·
·
·
·
·
·
·
·
·
·
·
·
·
·
·
·
·
·
·
·
·
·
·
·
·
·
·
·
·
·
·
·
·
·
·
·
·
·
·
·
·
·
·
·
·
·
·
·
·
·
·
·
·
·
·
·
·
·
·
·
·
·
·
·
·
·
·
·
·
·
·
·
·
·
·
·
·
·
·
·
·
·
·
·
·
·
·
·
·
·
·
·
·
·
·
·
·
·
·
·
·
·
·
·
·
·
·
·
·
·
·
·
·
·
·
·
·
·
·
·
·
·
·
·
·